Business is Blooming
Business is Blooming is designed to encourage those who own/operate a business or organization to think about beautification and the opportunities they have to welcome guests and influence the values of Forest City Beautiful in our community.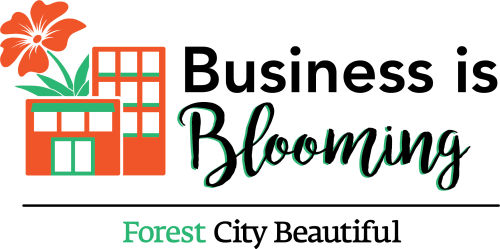 Business is Blooming, a program of the Rockford Area Convention & Visitors Bureau/Forest City Beautiful, exists to build a culture of community involvement and visually appealing environments for our city. The program supports and acknowledges the positive values and efforts displayed by our business owners/operators to make Rockford a beautiful and enjoyable place to live, work and play. Rewarding activity that strengthens civic pride is one of the vital links to long-term success in the Rockford region.
Click here to download the 2020 Business is Blooming program application!
Registration is required to be entered in the contest, and registration is free. All businesses/organizations that register will be allowed to participate. Businesses or organizations can also be nominated. Please submit all 2020 applications by July 1, 2020. 
2018 Winners
Public Garden - Anderson Japanese Gardens
Returning Champion - Community Foundation of Northern Illinois
Attraction - Erlander/Nordic Cultural Center
Downtown Business - Restoration Cafe
Outdoor Dining - Sisters Thai Cafe
Small Business - Trove
Large Business - UIC Health Sciences Campus - Rockford
Judging Criteria
Well-maintained landscaping (trimmed and weed-free)
No litter around entire perimeter (entrance, fence line, tree line, sidewalk, parking lot)
Well-maintained building exterior (graffiti-free, no discoloration, no crumbling/chipping)
Well-maintained lighting, benches, signage, fences, etc. (no burnt out bulbs, well-lit, clean seating, clear & inviting signs)
Neat, tidy walkways and parking lot (no weeds, clearly painted, even surface)
Clean windows (no smudges or cracks)
Attractiveness (flowers, plants, fresh paint)
Inviting signage (name, social media, menus, deals, hours)
Creative exterior (colors, design, signage, displays, patio, exterior music)
Accessibility (wheelchair accessible, stairs with railing, safe entrance)
Prizes
There is one winner per category. Qualifying participants will receive a Business is Blooming window cling. Winners will receive a trophy, a Business is Blooming Business of Distinction window cling, and a business promo prize package from the RACVB. The promo prize package includes:
Inclusion in RACVB's advertorial in The Rock River Times
Inclusion in a customized eblast to RACVB stakeholders list
Inclusion in a boosted Facebook post by Go Rockford
Mention throughout the coming years on Forest City Beautiful Facebook
Spotlight display of BIB winners in RACVB lobby
Inclusion in RACVB's advertorial in Rockford Register Star 
For more information about the Business is Blooming program, contact Jenny Caiozzo at jcaiozzo@gorockford.com or 815.489.1672.
Find out more about Forest City Beautiful here.
2017 Business is Blooming Winners
Organization / Retail / Small Business
The Loc Shop
Community Foundation of Northern Illinois
Large Business / Organization / Retail
Outdoor Dining
Abreo
Prairie Street Brewing Co.
Special Recognition
Woodfire Brick Oven Pizza
The Loc Shop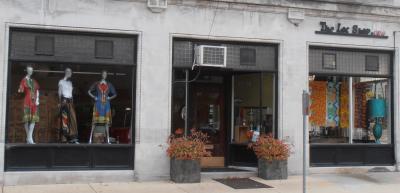 Community Foundation of Northern Illinois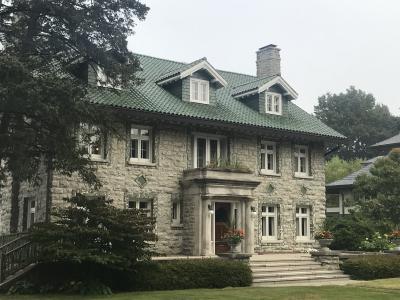 HolmstromKennedyPC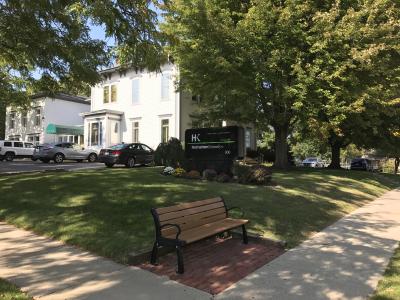 Abreo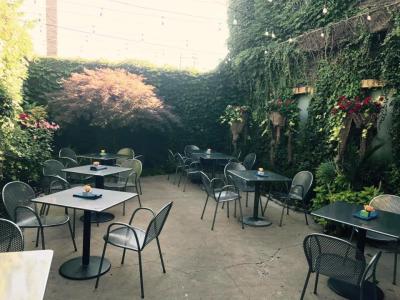 Prairie Street Brewing Company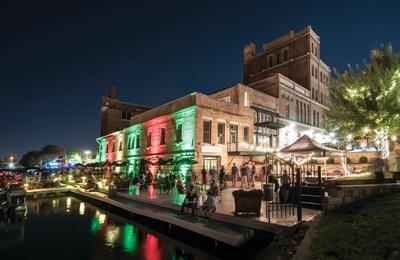 Woodfire Brick Oven Pizza