In Good Company- Fred Young
Fred Young
Photograph by Nels Akerlund Photography + Video
2012
LOCATION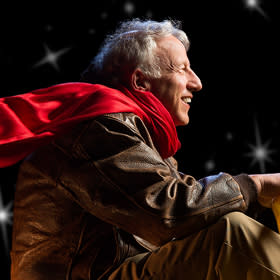 Discovery Center Museum
711 N Main St., Rockford 
Forest City Gear products keep machinery humming in China, Australia, Singapore, Germany, Switzerland, the Philippines, Canada, and many other countries. Under the leadership of Fred Young and his wife Wendy, CEO and president, respectively, the Roscoe company has stayed on the cutting-edge of technology to meet today's increasingly complex customer demands.
Fred majored in English literature in college but has been a gear man all his life. His parents started the business in 1955. Fred minored in math and physics so when his parents retired in the late 1960s, he was ready to step in.
"Our company," says Fred, "has had many high visibility projects in aerospace and other areas, attracting visitors and customers from all over the world."
Fully 25 percent of the gears Forest City makes are for aerospace. Another 5 to 10 percent each are destined for medical equipment, the military, and racing vehicles. Next time you watch NASCAR or the Indy 500, know that Forest City gears are contributing to their speed. Oh, and those power tools in the garage? They probably have Forest City gears in them, too.
But wait, this company has gone way beyond those earthly endeavors. The company made 70 gears for NASA's $2.5 billion Mars Curiosity Rover which was launched in 2013, as well as parts for Mars rovers in 2004 and for the International Space Station. The company is already planning to make gears for a Mars rover which will be launched in 2020.
Not bad for a company started in 1955 on the premise that if you hire good people and give them good machines to work with, you can go far.
Far indeed. At their closest, Mars is still some 34 million miles from Earth.
(Written by Geri Nikolai)