Although this summer started with some chilly weather, the Rockford region is finally starting to warm up just in time for FOURTH OF JULY! There will be plenty of events occurring so that everyone can celebrate our independence in their favorite way. Whether you love to watch parades and catch candy, relax and enjoy the fireworks, or celebrate in another unique way, there are plenty of events to choose from for this 2019 4th of July!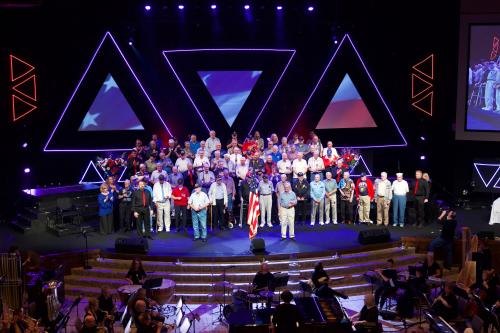 THE WEEKEND LEADING UP
For those of you that like to start celebrating early, join us in honoring and celebrating our patriotic heroes, veterans and military at First Free Rockford's 50th Annual Patriotic Celebration Friday, June 28 - Saturday, June 29. This FREE event begins at 6:30pm each evening, and doors open at 5:30pm. The Patriotic Celebration is open to the public and will feature a large choir and full orchestra performing our favorite patriotic songs, a procession of patriots, and a dessert reception along with displays from local veterans' organizations. You don't want to miss this!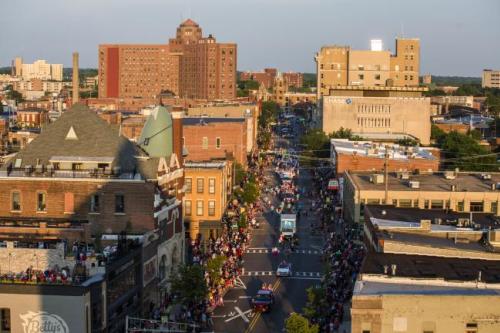 FESTIVE PARADES 
If you like to enjoy festive parades and gathering a collection of candy, there are many parades in the region that will guarantee you go home with a sugar rush! Rockford 4th of July Parade will begin Thursday, July 4th at 5:00pm and will include various food and retail vendors to enjoy as well!
Durand 4th of July Festival is THREE days long from Wednesday, July 3 - Friday, July 5. The parade, specifically, will take place Thursday, July 4th at 4:00pm at Center Square. Keep reading to hear about their other events occurring throughout the weekend. 
Unique from the typical parade, the 27th annual Cherry Valley 4th of July Patriotic "Anything with Wheels" parade will start at the Village Hall promptly at 1 p.m. and proceed to Baumann Park. Decorate your bike, or anything on wheels, and get to the Village Hall at 12:45 p.m. to line up for the parade. Prizes will be awarded to all participants!
FLASHY FIREWORKS
For some of us, fireworks are the main event on Fourth of July, and Rockford has an abundance of them. If you don't already have your own secret cheat sheet for the best places to watch our fireworks, check out our list here.
Rockford's 4th of July Skyconcert 2019 has a spectacle in the sky that will keep you smiling long after the fireworks have stopped. Tune your radios to 95.3 The Bull or 103.1 to listen to the soundtrack that will be synched to 5,000 shells blasting over Downtown. You can also catch these fireworks live on TV on WTVO 17. 
If you aren't near Downtown Rockford, Durand's festival has their Durand 4th of July Festival fireworks display at dusk, and the Cherry Valley 4th of July festival will feature fireworks as well!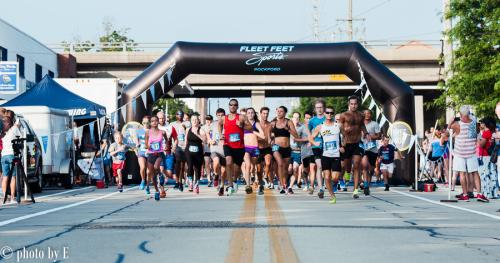 UNIQUE EVENTS FOR THE PATRIOTIC PEOPLE
Discovery Center Museum has an event dedicated to 4th of July! Family Fun - Kaboom will take place Thursday, July 4 - Friday, July 5, and it will feature glow lights, rockets, sparkles, flags and more! What better way to celebrate the holiday than with an arts and crafts event that all ages can enjoy. 
Lifescape 4th of July Classic is a race in memory of Joe Marino and his contributions to Rockford's 4th of July celebration and to our community. This event is for anyone as you can choose to participate in an 8K, a 2 mile, or their 1 mile family fun walk. This is a great event to jumpstart this patriotic 4th of July and the events that will follow.
VIEW MORE 4TH OF JULY CHEAT SHEETS
2018 4th of July Cheat Sheet
2017 4th of July Cheat Sheet
2016 4th of July Cheat Sheet
2015 4th of July Cheat Sheet
2014 4th of July Cheat Sheet