Looking for a little adventure? Head to beautiful Rockford, Illinois, where you can get everything outdoors and more! From wakeboarding to kayaking, hiking and biking, you'll never get bored, and you'll make some pretty amazing memories along the way. Here are four day-trip ideas to Rockford for those seeking adventure!
1. Hike the Kishwaukee Gorge Forest Preserve (North)
How to get here: 4643 Blackhawk Road, Cherry Valley, IL
Lace up those boots and get your hike on! The Kishwaukee Gorge Forest Preserve (north) contains some of the most interesting geology in Winnebago County! Plus, it offers a hiker's paradise of diverse woodlands, prairie openings and rugged ravines. This preserve is home to a restored prairie, a deep forest with large, statuesque twisted oak trees and steep-sided gorges leading down to a peaceful opening on the Kishwaukee River.
Nearly three miles of relatively easy hiking trail consist of mowed grass around the prairie and a rather rugged dirt path in the forest. The trail gets a bit challenging when climbing down and up the 50 or so, man-made steps along the side of the gorge that lead to its bottom.
The fall foliage is spectacular. The golden leaves of maple, the russets of old oaks, red sumac, set against a background of sparkling blue river.
2. Bike 14.3 miles on the Pecatonica Prairie Trail
How to get here: 232 W. 1st Street, Pecatonica, Illinois 61063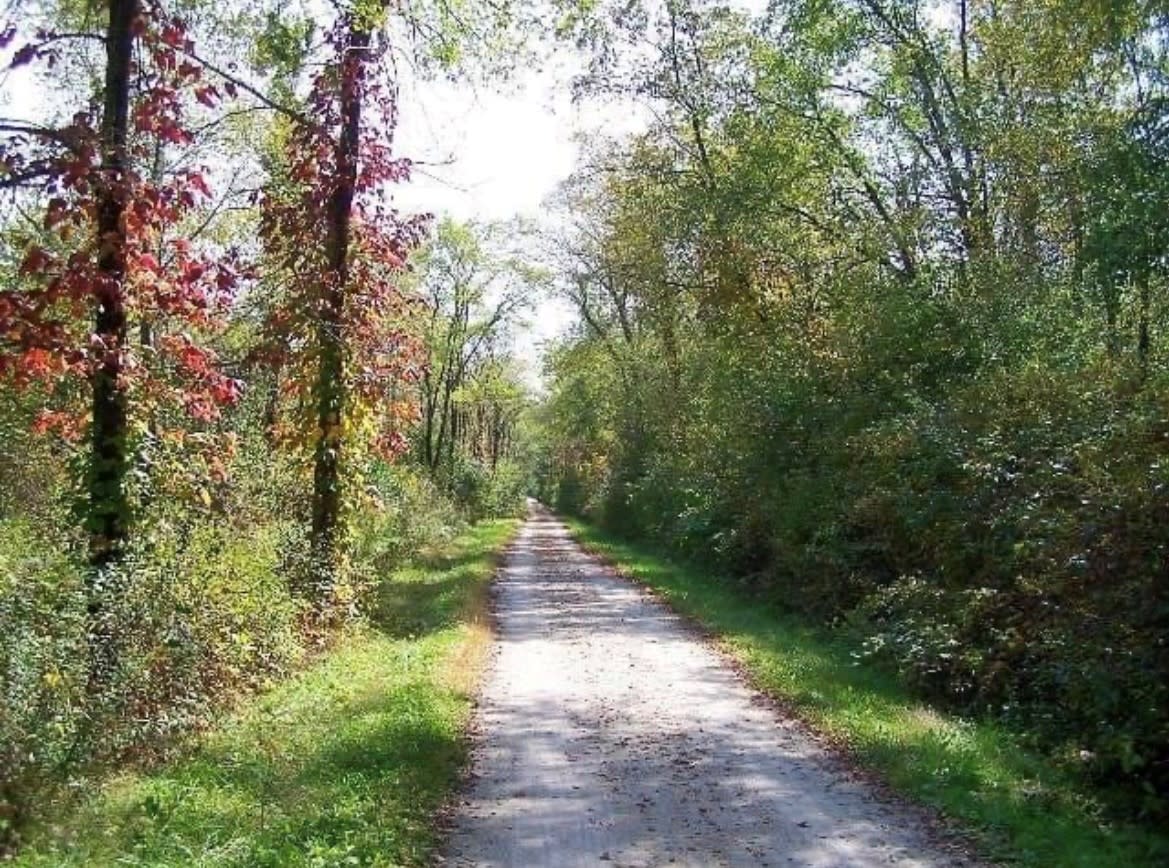 Looking for a unique bike riding spot that takes you through farmland, wetlands, meadows and woods? Look no further! The Pecatonica Prairie Trail is a 14.3 mile rail-trail extending from the western edge of Rockford to N. Farwell Bridge Road, west of Pecatonica. The crushed limestone surface route is predominately rural, passing through meadows and woods and running right through the hearts of the small villages of Pecatonica and Winnebago.
The other cool thing about this path is that it has some history to it! The trail follows the old right-of-way of the Chicago and North Western Railway. It's also the longest northern component of the Grand Illinois Trail, which one day planned to connect the Mississippi River with Lake Michigan.
So start in Pecatonica and end of Winnebago or vice versa. Don't forget to stop in Pecatonica and go to Third Street Station for some delicious ice cream or the Railway for a hearty meal or Winnebago and head to The Scoop for mouthwatering ice cream treats or The Post for the best tacos in town.
3. No Boat? No problem! Go wakeboarding at West Rock Wake Park
How to get here: 1420 South Pierpont Avenue, Rockford, IL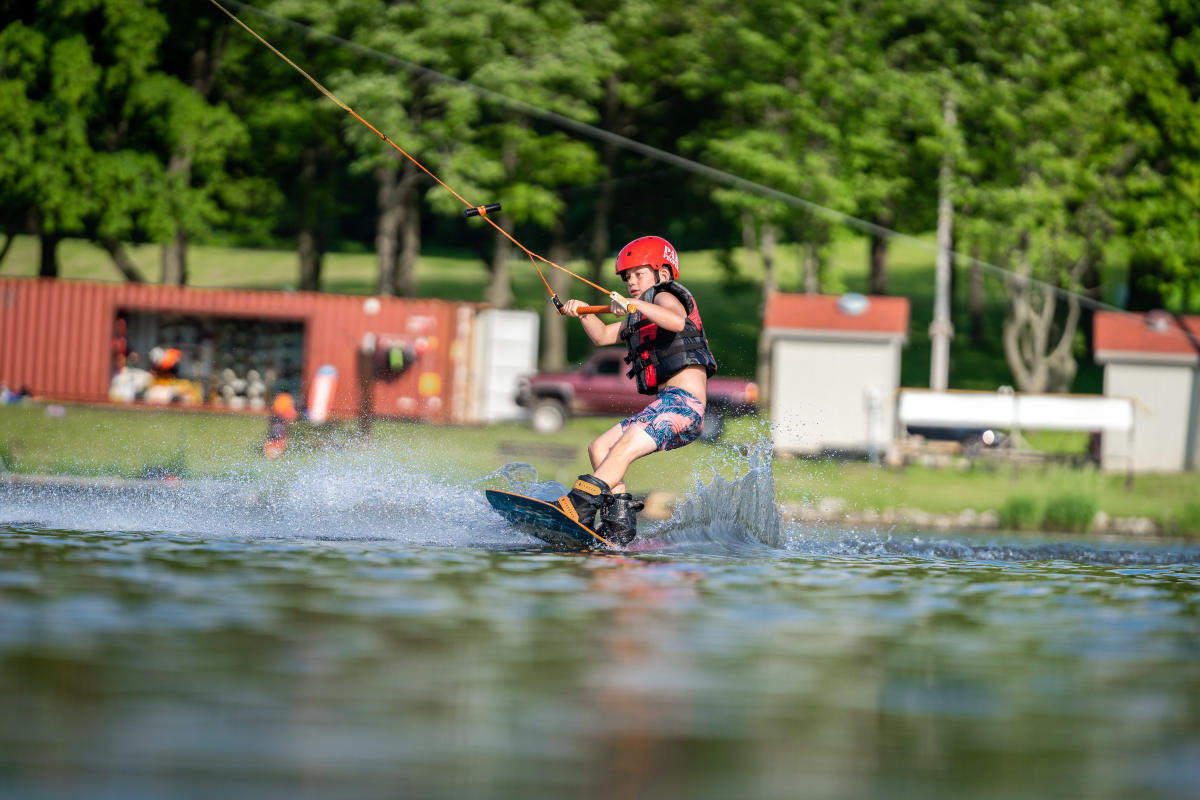 West Rock Wake Park in Rockford offers a premier water sports experience…with no boat necessary! Whether you're a first-time wakeboard rider, an old-school water skier/kneeboarder, or a pro wakeboarder, West Rock has everything you need for a great day on the lake!
Check out the School of West Rock which allows you to introduce yourself, or your kids, to wakeboarding. Three levels of classes run five days from 9 AM – 12 PM. Kids as young as seven can ride! Or better yet, get the most of your visit and learn to ride together as a family, with a coach by your side. The opportunities are endless!
4. Kayak the beautiful Rock River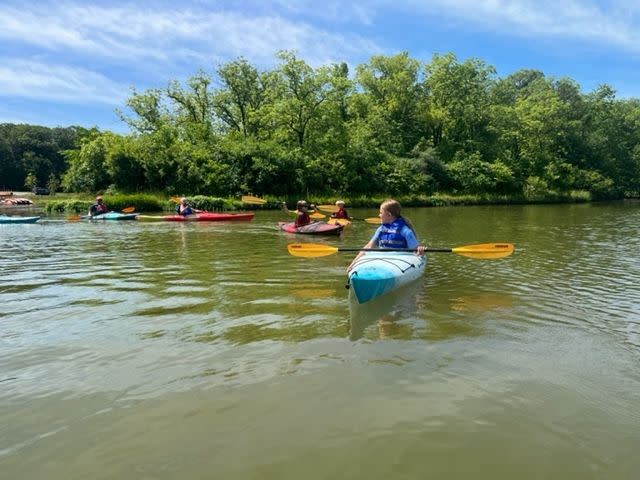 The Rock River runs through the heart of downtown Rockford and what better way to explore the city and its surroundings, then on a kayak! Head to Rocktown Adventures and gear up and head out! Rent a kayak (or canoe or paddleboard) and Rocktown Adventures will help launch you onto your on-water adventure.
See beautiful sights like Sinnissippi Gardens and Nicholas Conservatory & Gardens, the Rockford Symbol, Prairie Street Brewing Company, Riverfront Museum Park Bridge, beautiful homes along the river or even Settlers Park in Roscoe. See our city from a different angle and take on a new adventure while doing so!
For more Rockford adventures in the Forest City, visit the 'Things to Do' tab at www.gorockford.com!
Photo credits: @tina1492, @kayleadegraw, @rocktownadventures