We know you're busy planning cookouts and coordinating travel plans for the 4th of July...and we want to help! With families coming into town, you're probably all wondering what there is to do in Rockford for the holiday. Fear not! We've gathered a list of fun things to do in town for your planning convenience! Here are some 4th of July highlights in Rockford:
Tuesday, July 1 
Enjoy a patriotic concert at the Sinnissippi Music Shell to start off the Independence Day festivities!
Thursday, July 3
Stop by Rockford Art Deli from Noon-8pm for a special 4th of July-themed print! If you bring in your own shirt, they will print it for FREE! (Or you can buy a shirt there for just $10.)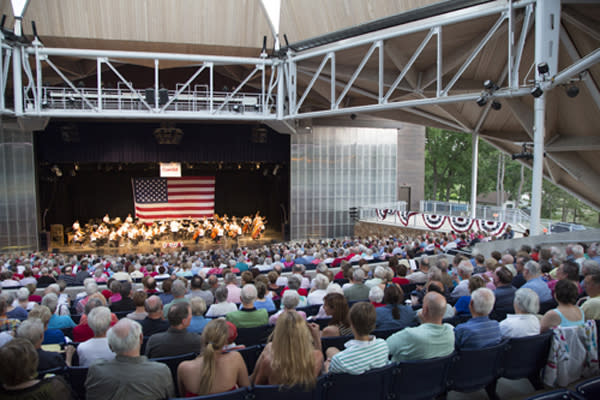 In the evening, make your way to Starlight Theatre for the Rockford Symphony Independence Day Spectacular. The concert will be full of favorite patriotic tunes, and will end with a firework display as the Symphony plays "Stars and Stripes Forever" (this just screams 4th of July!).
Friday, July 4
Start the day off with a good workout at the MELD July 4th Classic 8K run (or 2 mile run or 1 mile fun walk) starting in Downtown Rockford.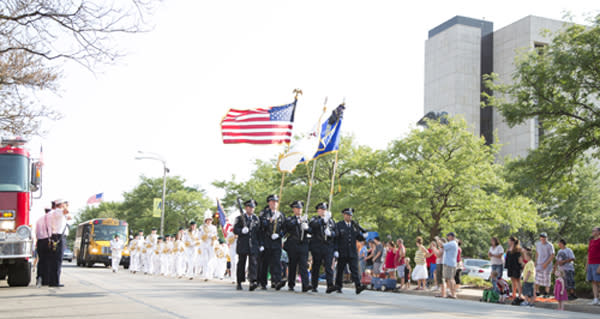 Enjoy the afternoon relaxing with your family, having a good barbeque, maybe a bags tournament...and then come back downtown at 7pm for the parade! The Phantom Regiment, City of Rockford Pipe Band, and over 50 other marching units will be in the parade.
And what is Independence Day without a good firework show?? (And Rockford really knows how to put on a good show!) Go to Davis Park after the parade for a prime viewing spot, and listen to Silver Creek Band who will be performing! However, anywhere along the river in the area is a good spot to watch the show. Last year I sat on the State Street bridge and the view was breathtaking! NOTE: Don't forget a radio! If you tune into B103 during the fireworks show, you will notice that the music goes along with the display!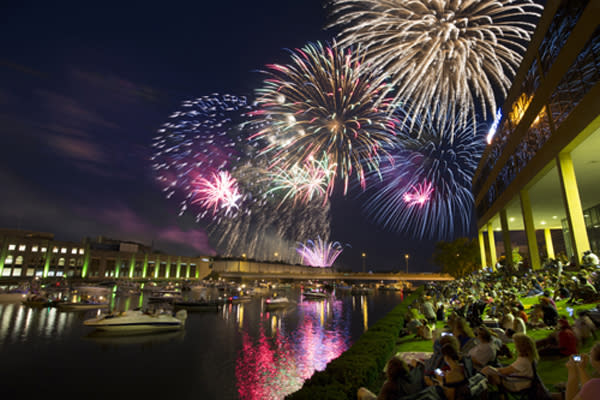 If you're not downtown for the fireworks, another spot I recommend is the fireworks show at the Rockford Speedway. Since my parents' house is near there, we would always watch these fireworks from our deck when I was growing up. All you have to do is listen for the Green Mamba Jet Car (hard to miss...it's so loud!) and you know the fireworks will be soon after!
There are plenty of other 4th of July festivities in the Rockford Region, so be sure to check out our Calendar of Events to see them all! 
All photos by Nels Akerlund