I can't believe June is over. It is my favorite month because of the long daylight hours. Luckily, the sun sets pretty late in July, too. One thing July has that June doesn't is fireworks!
What better way to celebrate the independence of a nation than having a cook-out or barbecue with friends and family. Bonus points if the cook-out location has a pool. After eating, swimming and being in the sun, a nap is usually on the agenda. The parade downtown begins at 7:00 p.m. and is always a hit!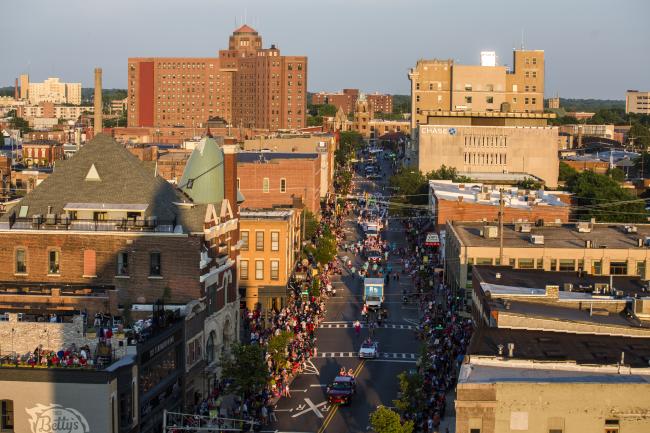 Watching fireworks to celebrate the 4th of July is a time-honored tradition. My family typically orders a carry-out pizza and takes it to the park to enjoy the fireworks show. It's one of my favorite memories from my childhood. We set out a blanket and have a picnic while the sun sets, and we wait for the show to begin. It always seems to take forever, probably because I'm really excited.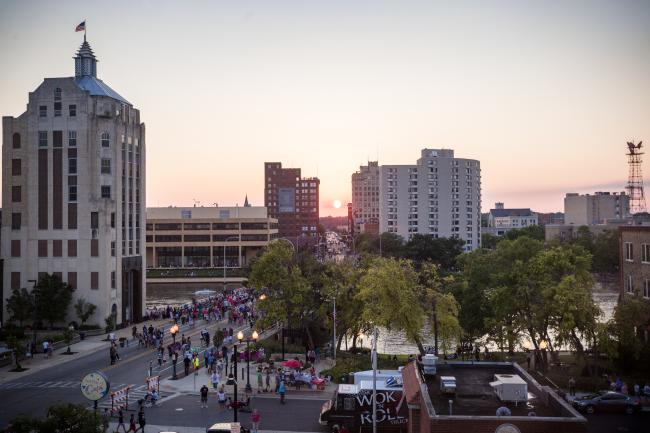 Davis Park in downtown Rockford has prime viewing of the fireworks. According to the sponsor's website, a firework will be launched every second and a half with a three-minute finale. You don't want to miss it!
The best place to watch fireworks in Rockford is downtown. While I realize the traffic afterwards might be a hassle, I recommend creating an awesome playlist while you wait in the car and most importantly to be patient. You will make it home, trust me!
Other Places to Watch Fireworks
If you're looking for a unique party atmosphere downtown check out The Standard on State Fourth of July Rooftop Party, from 5:00 – 11:00 p.m. Wednesday July 4. For just $10, party with local radio personality Steve Shannon as he queues songs. The place is guaranteed to have an electric feel.
Car fans should check out the Rockford Speedway. Racing begins at 7:27 p.m. with fireworks to start around dusk. If you're simply interested in viewing the fireworks the Harlem Sports Complex will be open nearby, so be sure to bring a lawn chair.
Craft beer, delicious food and prime river front seating is the perfect combination for a fireworks show. Prairie Street Brewing is also a unique place to enjoy the holiday evening.
If you're looking for another place along the river, the Sinnissippi bike path is also a prime viewing location!
Small towns also offer a fantastic way to celebrate the holiday. The Durand 4th of July Festival has two days of activities – July 3 and 4 – including kids' rides and games, live music, outhouse races, a Family Color Vibe Walk and the Durand Charm Duck Race.
Cherry Valley's annual 4th of July Patriotic "Anything with Wheels" Parade starts at Village Hall at 1:00pm. Fireworks will be displayed after dusk from Baumann Park.
Winnebago celebrates the 4th of July at the Winnebago High School grounds with a parade at 10:00am and fireworks at dusk.
For a complete listing of events, check out our website at https://www.gorockford.com/events/4th-of-july-events/
Whatever you or your family plans to do I wish you all a happy holiday!