In a world absorbed in "newer, faster, sleeker" we sometimes forget the places that care more about celebrating steadfast tradition. Maria's is one of those places.
My family and I were sitting around this past Saturday, and there was a lot of talk about dinner, but not much action. Eventually someone decided we should go out, and my dad suggested Maria's Italian Café: a Rockford staple and one of the longest standing family-owned restaurants in the city. In fact, my parents have been going there since they were teenagers! I called, and a friendly voice assured me that "Sure, honey! We've got room for four more, come on in!" So we did, and let me tell you, we were not disappointed.
If you leave Maria's hungry, it's your own fault. We ordered the Steak Fiesta - an "off the menu" deal that includes garlic bread, pizza bread, a huge bowl of mostaccioli, an incredible house salad, a generous steak, and ice cream dessert. I made the mistake of starting to fill up on the pasta (so good), and frankly almost forgot that I even had a steak coming because we had so much food already. The steak, too, was delicious and cooked exactly as I asked. Unfortunately, I didn't stand a chance at finishing it. We left with a shopping bag-full (literally) of leftovers, which were just as good the next night and enough to feed all four of us again.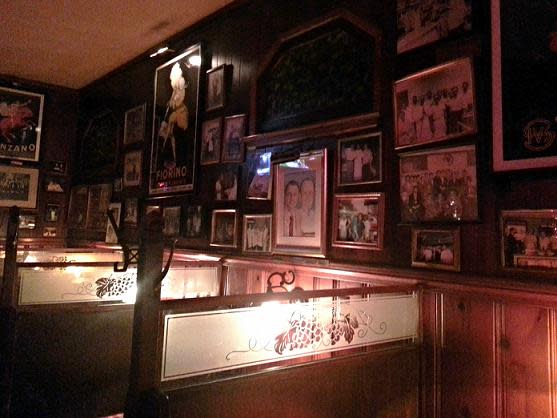 If you haven't already, check out Maria's Italian Café (or visit again)! Reservations are recommended, especially on Fridays and Saturdays.
Maria's Italian Café
(815) 968-6781
828 Cunningham St
Rockford, IL 61102