Planning an event or family reunion can be quite the undertaking, so we're putting together a series of helpful blogs about some of our region's best venues, attractions, restaurants and shops. This week, our second installment about reuniting in the Rockford area highlights the ideal things to do for adventure seekers.
Stretching countywide, the thrills begin at the Forest Preserves of Winnebago County, one of the best systems in Illinois with more than 10,000 acres of natural areas, recreational areas, lakes, rivers and forests to explore. Lush woods, picturesque streams, dramatic cliffs and dells, unspoiled prairies and native wildlife are treasures to be enjoyed by residents and visitors of all ages. Activities include hiking, camping, canoeing, picnicking, fishing, bird watching, golf and cross-country skiing.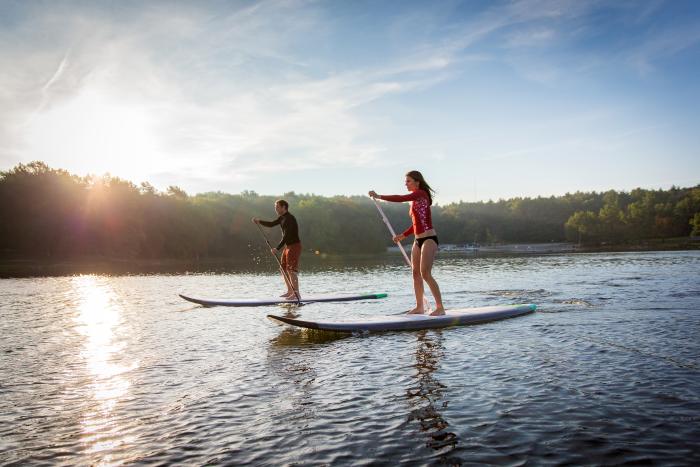 For more bird watching, paddleboarding or boating, head to Rock Cut State Park in Loves Park. The park's 3,000+ acres include Pierce Lake as a retreat for people looking to fish, ice fish or ice skate, and Olson Lake especially for swimmers. The fun on waterways continues by canoeing or kayaking the Rock River or Kishwaukee River—whether you are novice or an expert on the waters, there is something for everyone. Be sure to check out Larsen's Landing Outfitters and Rocktown Adventures, which both specialize in fun, outdoor experiences for all ages and experience levels.
Severson Dells is a premier outdoor adventure spot with several hiking trails and an interactive kids area that features a variety of unique games and activities. For those in search of a one of a kind experience to wow friends and family, head to West Rock Wake Park, one of Rockford's (and the country's) newest and coolest attractions. At West Rock, a system of towers and cables takes wakeboarders (beginners or advanced riders) around Levings Lake. While you're there, you may even get to watch epic tricks from X Games champions, who are known to test West Rock's cables and ramps during summer months!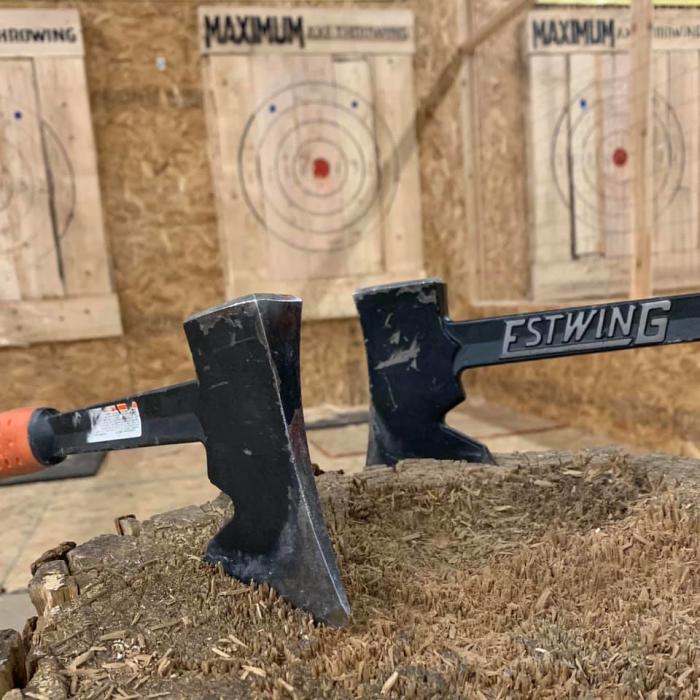 And while the summer heat is still here for a bit (thankfully!), good times are sure to be had indoors at one of our region's axe throwing locales. Whether you are a first-timer looking to give axe throwing a try or an "axepert" "lumberjack" or "lumberjill" veteran, Axe Marks the Spot in Rockford OR Maximum Axe Throwing in Machesney Park are the spots for honing your skills or competing for family pride.
We have attractions aplenty for adventure enthusiasts that are sure to make lasting memories for group gatherings. For more ideas about what to do, be sure to check out www.GoRockford.com soon—and we'll see you here soon too!