Our region's arts and culture scene has so much to offer, and that makes for a perfect complementary piece for planning a reunion or event. In between exploring our growing culinary scene, family fun and adventure attractions, our museums are a great place to start for entertainment or history enthusiasts.
The Rockford Art Museum offers 17,000 square-feet of space for feature exhibitions and permanent collections, making it one of the largest art museums in Illinois outside of Chicago. A different kind of art, the natural gardenscape at Anderson Japanese Gardens is equally inspiring as a classic painting or photograph. AJG is continually ranked as one of the top Japanese gardens in the United States and is designed so that the visitor becomes one with the garden—and it also embodies why Rockford is known as the Forest City.
Drive north to Roscoe and you'll find a true hidden gem at Historic Auto Attractions, where you'll find the world's largest collection of presidential and world leaders limousines, John Dillinger's getaway car, Elvis Presley's personal car, Indy cars, vehicles from classic movies like Batman and Back to the Future, and so much more! Pro tip—be sure to call ahead as it is a seasonal business with varied hours.
Like learning about nature? Renowned Paleontology expert Robert Bakker once said, "Pound for pound, Burpee Museum of Natural History is the best natural history museum in the country." Known as the home of Jane, the renowned juvenile tyrannosaurus rex, Burpee's quality parallels that of the Rockford region's entire museum portfolio.
Originally named Midway because it was halfway between Chicago and Galena, our region's anchor city was established in 1834 and eventually became known as Rockford because of the Rock River's rocky ford bubbling near the original settlement. Several museums celebrate the region's historical roots, in particular Midway Village Museum where you can see exhibits featuring our ubiquitous Sock Monkey and the Rockford Peaches.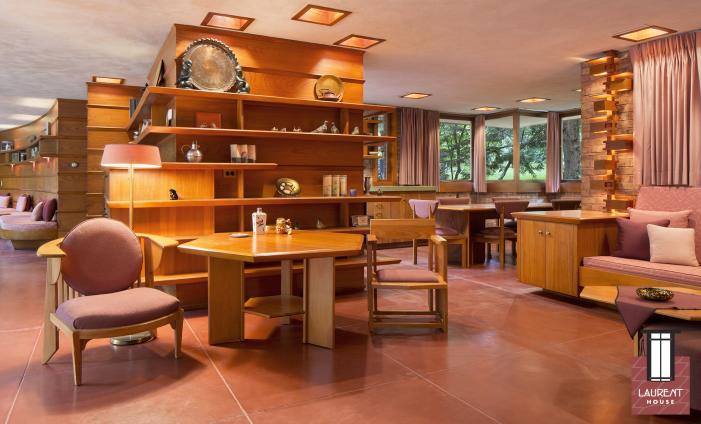 If you're in search of dazzling architecture, the unique design abilities of Frank Lloyd Wright are on display at the Laurent House. Considered by Frank Lloyd Wright himself as one of his masterworks, the house was originally built for a disabled World War II veteran.
Once you've explored our many museums, be sure to check out the Pottery Lounge, which offers a unique, fun, and interactive experience including all types of pottery. Stop in, pick a piece to paint, take your time and take it home! And speaking of artistic creations, the region is home to a variety of public art including murals and sculptures--if you miss the CRE8IV art festival, you can still take the Rockford Sculpture Walk while you're in town!
As this is our fifth of six Reunite in Rockford blogs, we've covered so many event venues, flavorful dishes, attractions for families and adventurists, and cultural experiences. What better way to wrap up this series than with a little rest, relaxation and recharging…