Social Urban Bar & Restaurant
509 E. State St.
Rockford, IL 61104
Sometimes I wonder if I was actually born and raised in Wisconsin due to my obsession with cheese, specifically cheese curds. However my mom pulled out my birth certificate, and it has been confirmed that I was in fact born in Rockford, IL. Now let's get back to the topic at hand… the Cheese Curds at Social are FANTABULOUS (fantastic and fabulous – made it up in middle school and haven't stopped using it). If you aren't as obsessed with cheese curds as I am, don't worry I am only judging you a little bit, then you need the Pork Tacos in your life ASAP. They are served with guacamole that is good enough to eat by itself, and no I am not guilty of scooping spoonfuls of it into my mouth…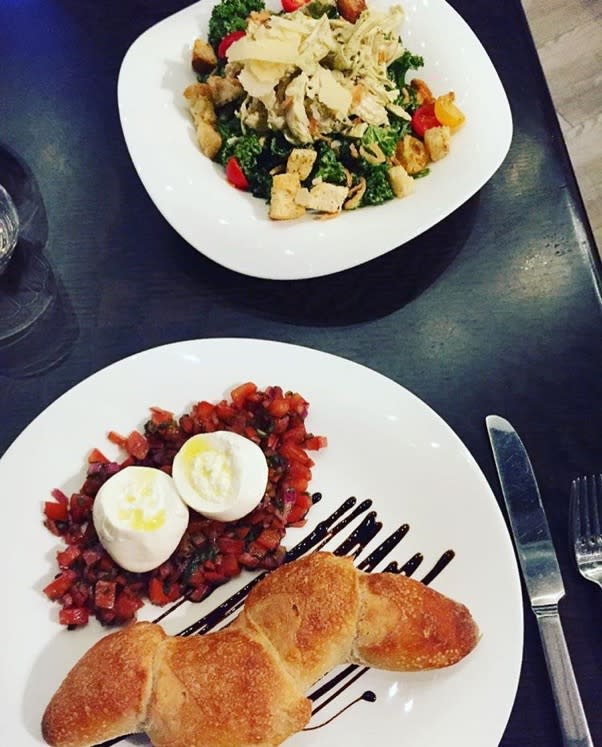 Alchemy
610 N. Bell School Rd.
Rockford, IL 61107
Alchemy is the holy grail of appetizers. Every single appetizer that I have ordered (or stolen from someone else's plate when they weren't looking) has been glorious. You guys… I don't even like shrimp and I find myself craving their Buffalo Shrimp in the middle of the night like I am pregnant with twins. That is how perfect their appetizers are! The Bruschetta Burrata is the Mr. Big to my Carrie Bradshaw. Every time I say "NO MORE CARBS", someone near me orders this plate of deliciousness and it comes crawling right back into my life. But hey, maybe if I keep going back to it I will also be given a penthouse suite in Manhattan with a closet bigger than my current bedroom. Fingers crossed!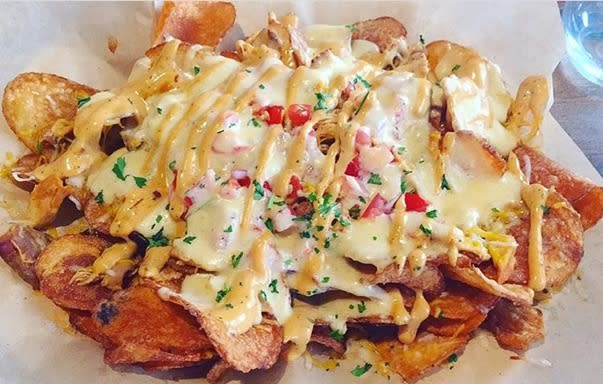 Aero Ale House
6164 E. Riverside Blvd.
Loves Park, IL 61111
You might be looking at this picture and thinking, "Rachel what in the world am I looking at right now?" Well I am here to tell you that these are Aero Ale House's nachos, but not just any nachos… they are THE Nachos. Topped with beer cheese, pico, and chipotle aioli, these potato chips are to die for. I nearly cried while eating because of how happy the nachos made me, but then again the tears could also be attributed to the four glasses of Riesling that I drank throughout the course of the evening. If you prefer to not ugly cry in public, I would recommend the Fish Tacos. You might still shed a tear but you'll be able to keep it together in until you get to your car and start listening John Mayer.