Back for its 15th year, I like to affectionately call the Classics and Chrome Motorcycle and Car Show the "100 Best in the Midwest." This year, however, we will invite 140 of the top vehicles in the United States to the show. As with every show, we take great pride in never repeating the lineup, so I can assure our fans that they will see some of the most incredible vehicles in the United States under one roof.
Some of the coolest cars we have had in the past include The James Bond Collection.
This was one of the greatest moments in Classics and Chrome history. Curator Doug Redenius agreed to bring Bond cars from Die Another Day, The World is Not Enough and On Her Majesty's Secret Service. Few people in the world ever get to see these cars and we were able to have them on display for our show. As a fan of the Bond movies, it was a real thrill to have the opportunity to drive them, too!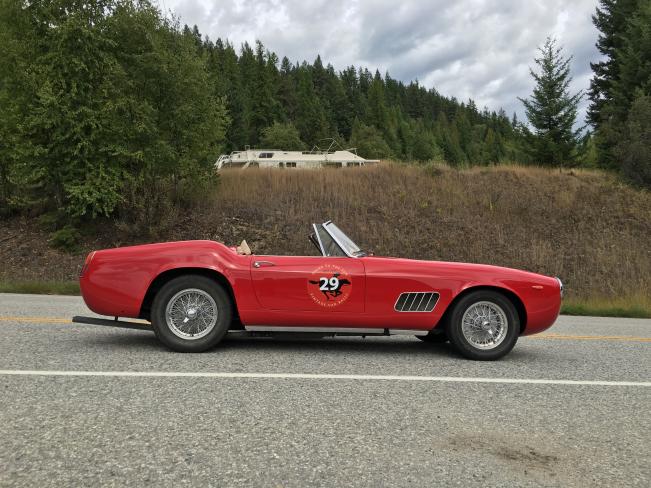 Cheap Trick's Rick Nielsen has also showcased his car collection at our show.
Rick has been a great friend to the show over the years and it has been wonderful having him put his T'Bird and Ranchero in the show, along with a few of his favorite guitars. Most of all, I give Rick credit for remaining connected to his hometown of Rockford and for the support that he gives so many local charities like Keith Classics and Chrome.
This year attendees will not be disappointed! We have lots of surprises in store for all who come to the show. In keeping with our tradition, we will span 100 years of transportation from pre-war classics to muscle cars and modern day super cars. We have exhibitors from as far away as Arizona and as close as Wisconsin and Indiana.
We are honored this year to have an elite collection from The Automobile Gallery in Green Bay, which is one of the finest auto museums in the United States and the legendary Windy City Alley Cats are bringing a complete display. In early March, the Windy City Alley Cats set an all-time record by winning Best Club Display at the Chicago World of Wheels for the 7th consecutive year. Of course, we are thrilled that Buck and Jan Guthrie are bringing back their massive model train display from The Toy Train Barn. It was a huge hit in 2014 and it's even bigger and better this year.
To be surprised and amazed at the cars and motorcycles we are showcasing this year, plan on attending the first week of May. This family-friendly car show will sure to please and excite everyone!
Location: Former JCPenney store, Machesney Park Mall (8750 N. 2nd Street, Machesney Park)
Date/Time: Saturday, May 6 (9 a.m. - 8 p.m.) and Sunday, May 7 (9 a.m. - 4 p.m.)
Admission: $10 for adults; 10 years of age and under are FREE