I love days like today. Days when the sun is out and the weather is warm...and you don't need a parka when walking to and from your car. It took a while after this long winter, but the warm season has finally arrived!
And nothing celebrates summer more than the opening of outdoor venues...one of the main ones being Magic Waters of course! Get your swimsuits and towels out everyone - they open this weekend!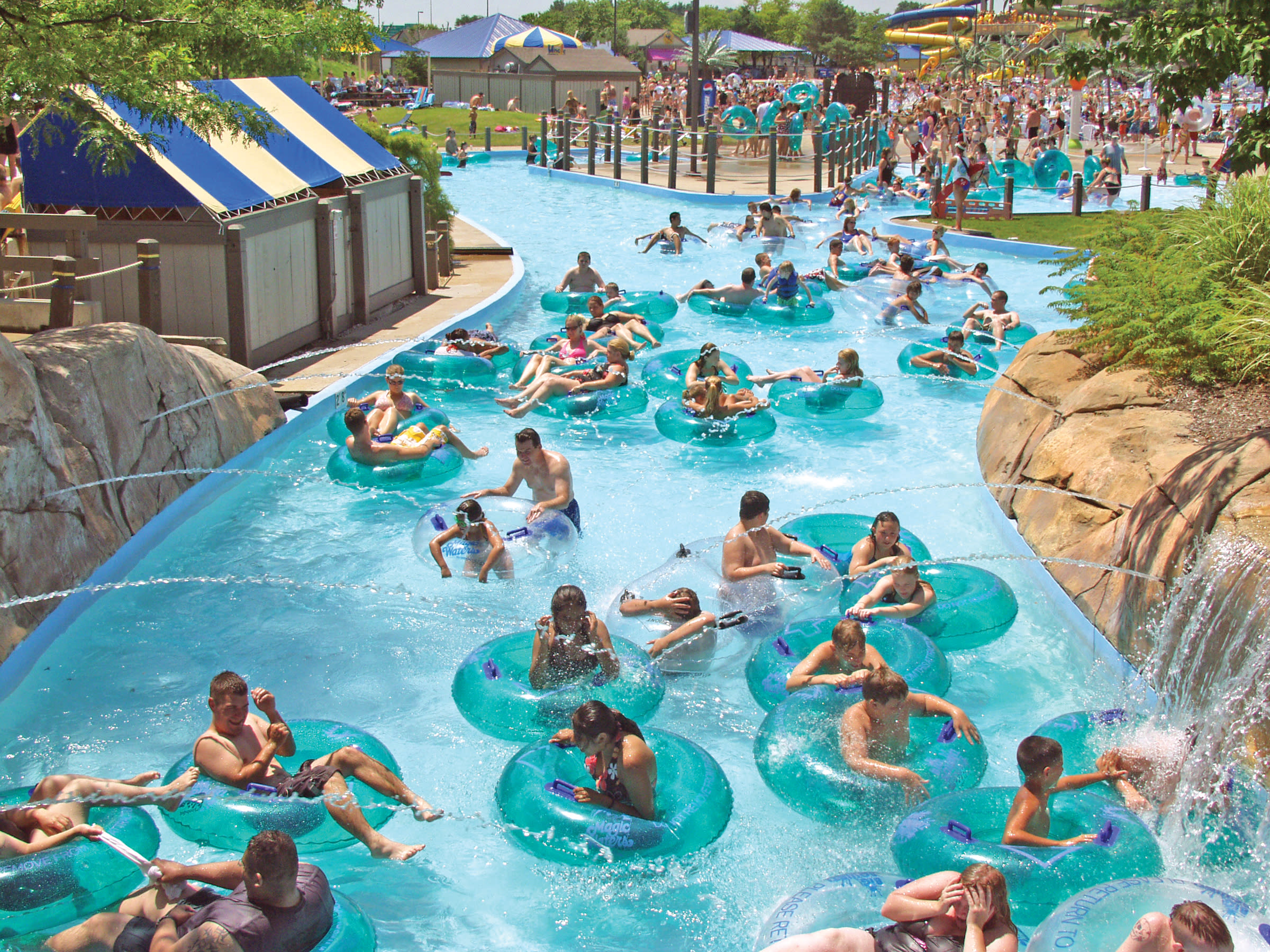 Going to Magic Waters was always a special treat when I was younger. I vividly remember visiting the park at least once each summer on a hot weekend with my parents, two sisters, and grandma. We would lather up in sunscreen, pack our lunch for the afternoon, and pile into the minivan to start our day of pure fun.
I always had my favorite attractions. I could literally go around the Splash Magic River a hundred times and not be bored with it. But when I wanted a little more of a rush, you'd find me in line for the tube slides (well worth the long stair climb up!). Now the park has even more rides to try out! The new Double Dare Drop is the perfect one to try for you daredevils. It's a crazy body slide that's almost a perfect vertical drop down...and you can race the person on the slide next to you! Just take a look at this video of someone trying it out:
I'm impressed by anyone who goes on that ride...just because I might be a little scared to try it myself. But that's not the only attraction that will get your inner thrill-seeker satisfied! There is always the ever-popular Splash Blaster water coaster, or the Typhoon Terror tube ride. Whatever type of thrill level you're looking for, Magic Waters has it.
A day at Magic Waters really is the epitome of summer. Nothing is better than going to the park on a hot summer day, splashing around the wave pool, zooming down the body slides, and spending some quality time with family and friends. Maybe this summer you'll even see me floating along the Splash Magic River again! Around and around and around...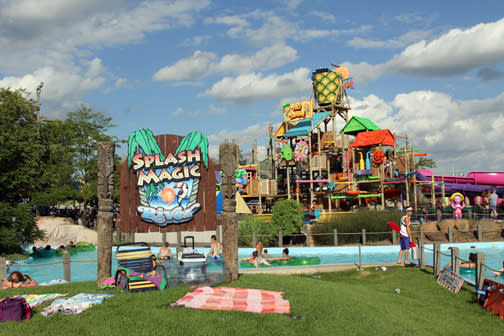 Magic Waters is located at 7820 Cherryvale North Blvd in Cherry Valley.