Halloween is the one night a year where kids (and even adults!) can dress up to be anything they way to be. I fondly remember my Halloween costumes as a kid including Snow White, Princess Jasmine, and a '50s girl in a poodle skirt. Usually after Halloween, our costumes would end up in my parents' basement closet, ready for whenever my sisters and I wanted to play dress up. But what if I told you that kids in the Rockford region can wear their costumes for more events than just Halloween?
The Rockford region is full of Halloween-themed events that actually encourage kids to come dressed up! So get that costume out early and mark your calendars to give costumes a test run at a few of these awesome, local events before Halloween night!
All Hallows Eve
Saturday, October 20 at Midway Village Museum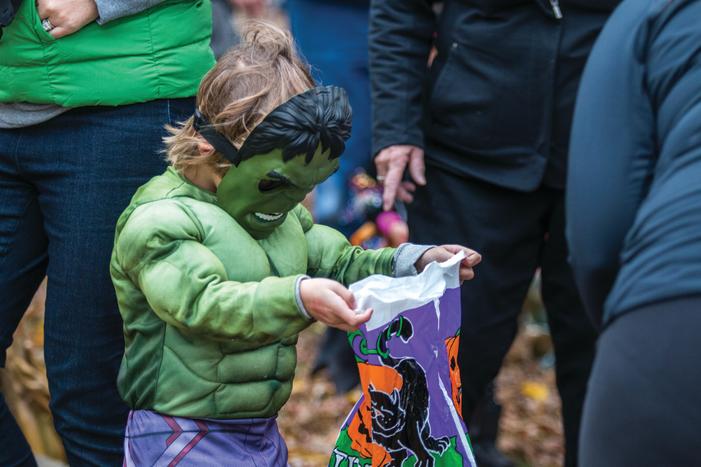 What's better than getting candy at Halloween? How about getting even MORE candy by trick-or-treating at Midway Village Museum! All Hallows Eve features the buildings in Midway Village's Victorian Village decorated for Halloween, and costumed volunteers are perched at each building handing out candy! Kids can trick-or-treat from building to building, create fall crafts, and participate in games and dancing!
Trick or Trot 5K
Sunday, October 21 at Midway Village Museum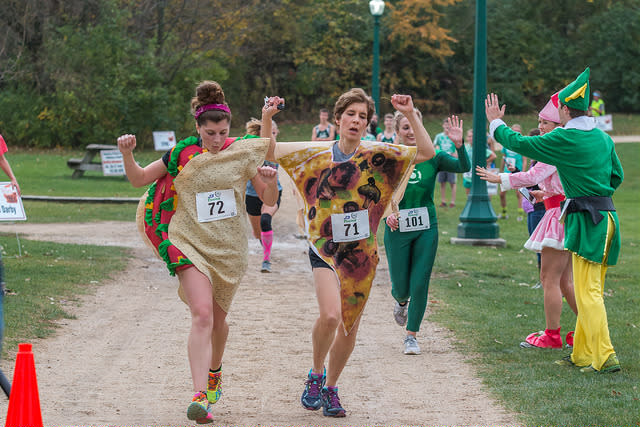 Once you've finished your trick-or-treating at Midway Village, come back the next day (in costume of course) and participate in their annual Trick or Trot 5K! The race will take you around the recreation path and through the Victorian Village. Time to burn off all the candy you ate from the day before! This is probably one of the only events where witches, superheroes, and food (pizza costume anyone?) can race against each other.
Spooky Science
Friday, October 26 at Discovery Center Museum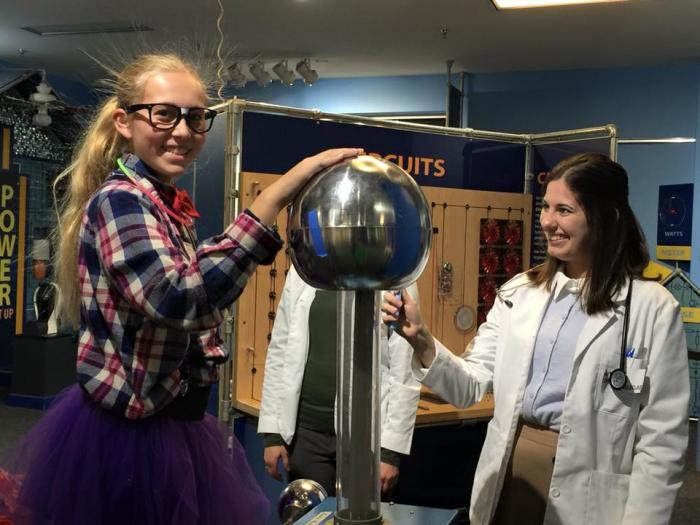 One of my favorite places as a kid (heck, even as an adult!) was Discovery Center Museum. The museum gets even more fun during their Spooky Science event before Halloween! Kids can come in costume for a non-scary night of Halloween fun. Not only can kids trick-or-treat around the museum's exhibits, but kids can also make creepy crafts (including glowing slime), talk with famous inventors - who happen to be dead - and experiment with science tricks! 
Boo Bash Weekend Play and Skate
Friday, October 26 - Sunday, October 28 at Carlson Ice Arena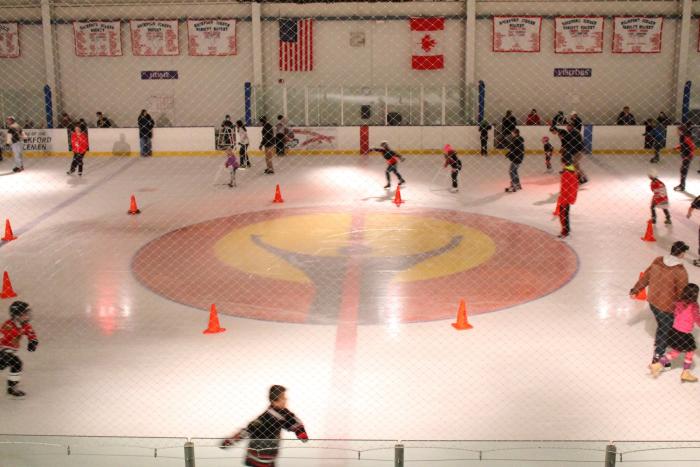 Have you ever wanted to ice skate in a Halloween costume? Now is your chance! Boo Bash Weekend Play and Skate at Carlson Ice Arena offers just that. Both Friday and Saturday feature costume contests, and people are welcome to skate any time in their open skate hours all throughout the weekend. Hopefully your costume is a little bit warm so you won't freeze on the ice!
Spook-Tacular Haunts
Saturday, October 27 at Anderson Japanese Gardens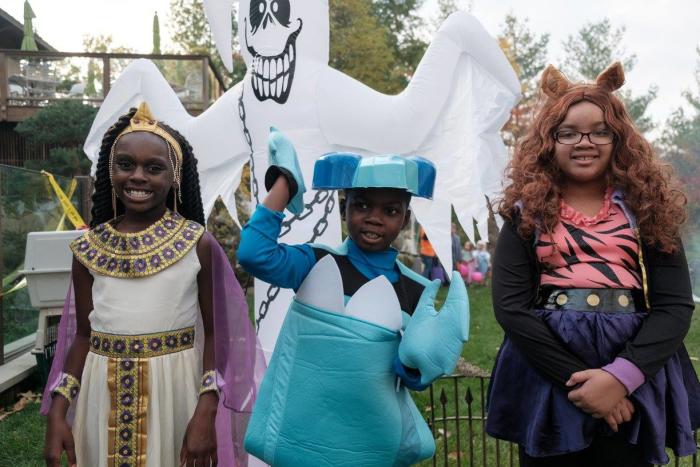 Explore the magnificent Anderson Japanese Gardens in your full Halloween costume during their Spook-Tacular Haunts event! Your trick-or-treating bag is probably very full at this point with all the other events with candy, but make a little more room because there is trick-or-treating at this event throughout the Gardens! What's even more awesome about this event is that Hoo Haven Wildlife Rehab & Education Center will be on site where guests can see and learn about different birds and animals. Plus, Anderson Japanese Gardens is beautiful this time of year!
Rockford IceHogs Hockey Game
Sunday, October 28 at BMO Harris Bank Center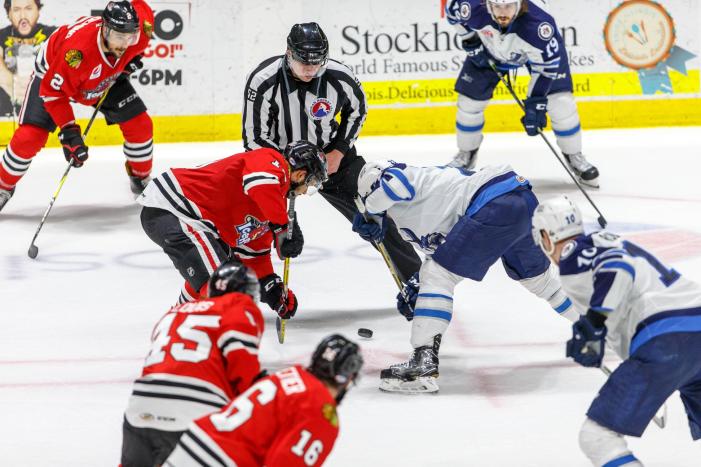 Wrap up your pre-Halloween costume wearing with the Rockford IceHogs! The 'Hogs' home game on October 28 is Halloween-themed with some post-game (you guessed it) trick-or-treating! Both young and old are encouraged to embrace the Halloween theme and dress in costume. Just avoid dressing up as a moose unless you want to look like you're rooting for the opposing team, the Manitoba Moose.
There you have it! Six local, spooky events to strut your stuff in your Halloween costume! Hopefully you don't wear it out too much...Halloween is still around the corner!