Whether you're a Peaches fan, historian, or simply curious about what life was like as a Peach in Rockford, IL, here are five reasons why you must visit Rockford and follow the Peaches Fan Trail. And don't forget to check out Prime Video's "A League of Their Own" series!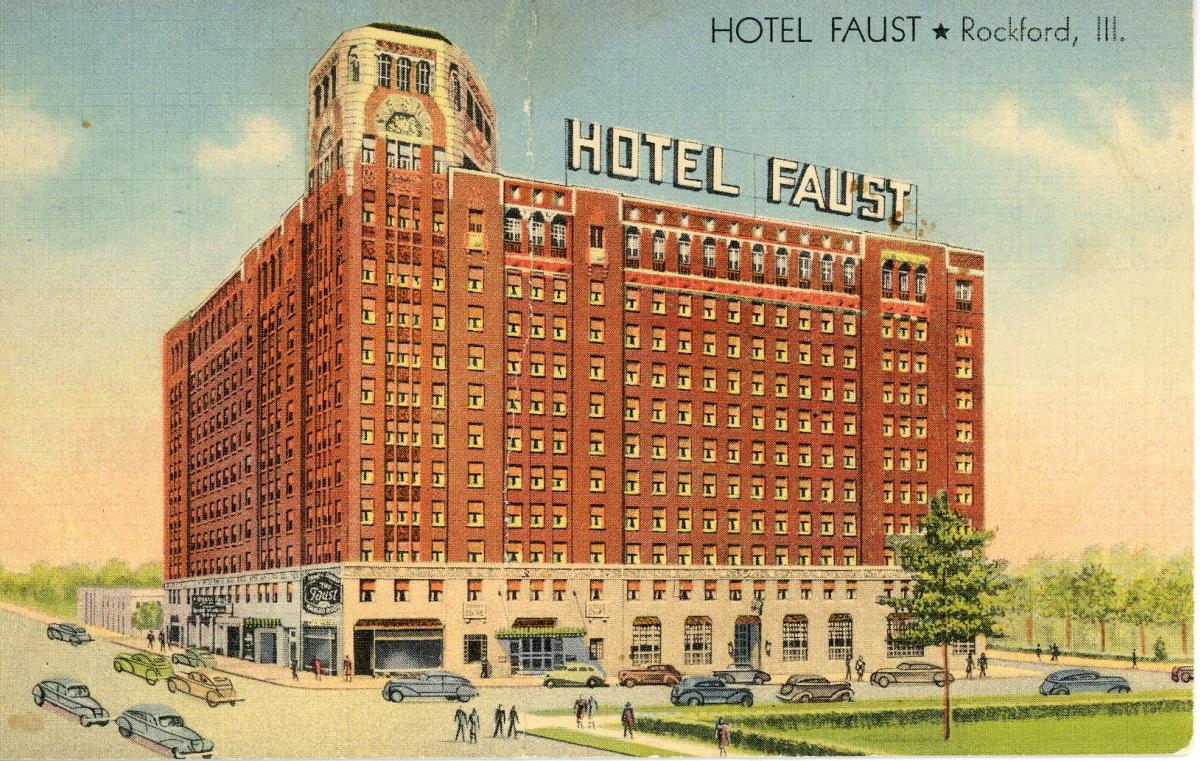 1. Rockford, IL has loads of history 
Today, people travel from around the globe to visit Rockford, IL, and get a glimpse of the life lived by the Rockford Peaches. From Beyer Stadium where they played home games, to the hotels and parks they frequented, fans and historians alike can make their way through our Fan Trail and leave with a better understanding of a day in the life of a Rockford Peach.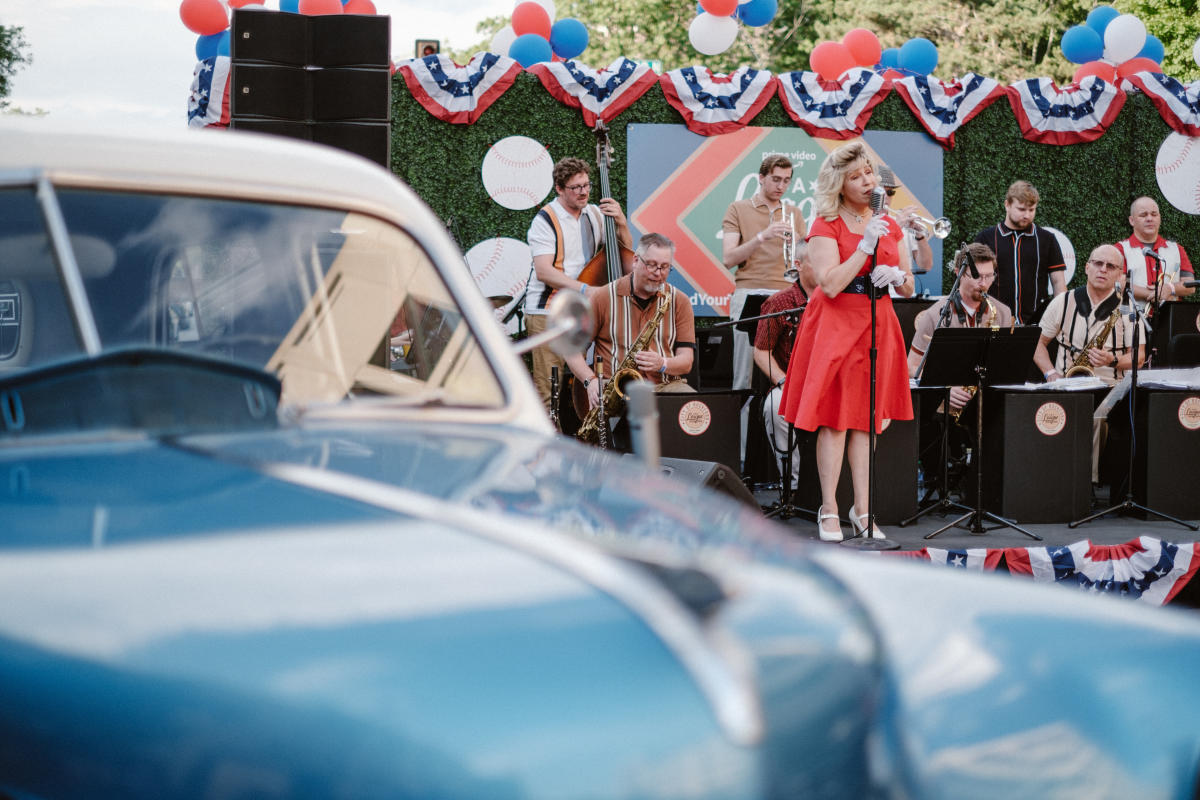 2. Get a glimpse into the life of a Peach 
Follow the Rockford Peaches Fan Trail and truly live the life of a Peach! 
Beyer Stadium (245 15th Avenue, Rockford, IL)  
Referred to by the team as "Peach Orchard," Beyer Stadium was home to the Rockford Peaches from 1943 to 1954. 

Sinnissippi Park (1401 N 2nd Street, Rockford, IL) 
It was common for the Peaches to attend picnics at Sinnissippi Park. Events would be open to the public and take place at the ball diamond where the Peaches would play a short game prior to a playoff game between the top teams in the Pal girls league. 

Coronado Theatre (314 North Main Street, Rockford, IL) 
Built in the 1920s, the Coronado Performing Arts Center is referred to as "Rockford's Wonder Theatre" and in the 1940s and 1950s it was Rockford's premier movie palace, and a place the Peaches would have gone at night for entertainment. 
Midway Village Museum (6799 Guilford Road, Rockford, IL) 
Midway Village Museum is a must-see for any Peaches fans and historians alike! The Girls of Summer exhibit features authentic Peaches memorabilia from uniforms, bats and gloves to trophies and images, providing a unique journey through the 12-year run of the team. 
Prairie Street Brewing Company (200 Prairie Street, Rockford, IL) 
Grab a "beer of your own" at the Prairie Street Brewing Co. PSB serves delicious Peach Wheat beer in honor of the Rockford Peaches. Dine dockside enjoying amazing food and beer while taking in this historic brewery right on the beautiful Rock River.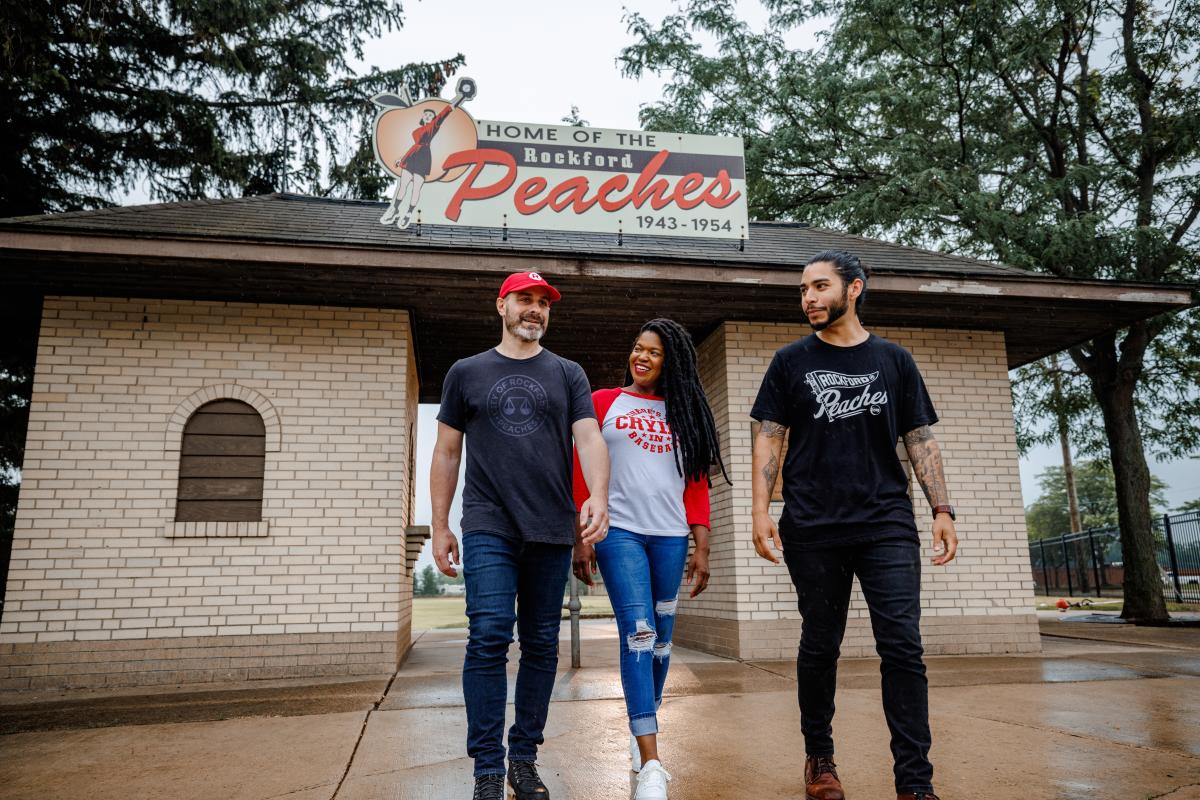 3. Stand on the ground where they stood  
Most of the women who played for the Peaches were recruited from around the country and even Canada. However, they soon called Rockford home and many remained in Rockford for life. Rockford is where they built community, where they went to movies, had picnics and of course became the ball team we are still infatuated with to this day.  
Head to Beyer Stadium (245 15th Avenue, Rockford) and stand on the field where they stood. Then head to other Fan Trail locations and imagine how they lived and loved Rockford.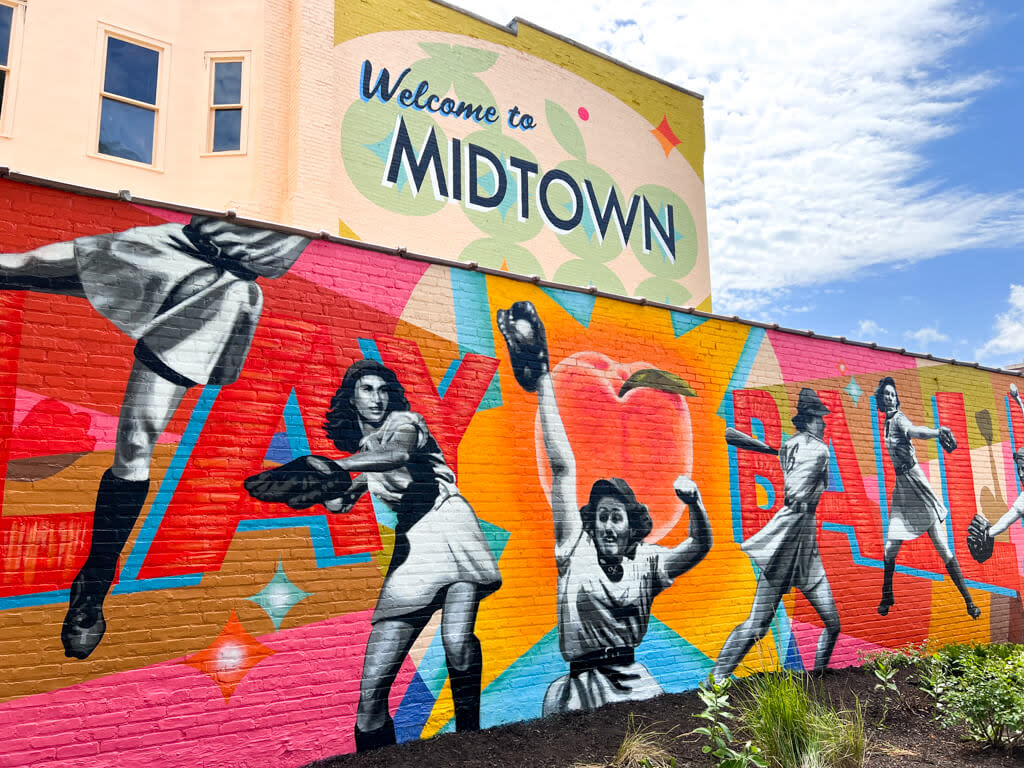 4. Make your Instagram followers jealous  
In July of 2022, Rockford honored the Peaches by bringing in artists Jenny Ustich and Atalie Gagnet to paint the Midtown District CRE8IV mural highlighting the famous team.  
The mural shows six former Peaches players in a black-and-white motif. They're set against a vibrant and colorful backdrop that pops off the brick wall at the corner of Seventh Street and First Avenue. The location is in a historically significant area where many Peaches players would've once lived. And it's less than 2 miles from Beyer Stadium where the team competed. 
The mural also includes depictions of two players who didn't get the chance to be Peaches — Toni Stone and Mamie Johnson. The talented Black players were kept out of the All-American Girls Professional Baseball League because of the color of their skin, but they went on to be two of three women to play in the previously all-male Negro league. 
Make your Instagram followers jealous and take selfies and fun photos at this beautiful mural located at 206 7th Street in Rockford.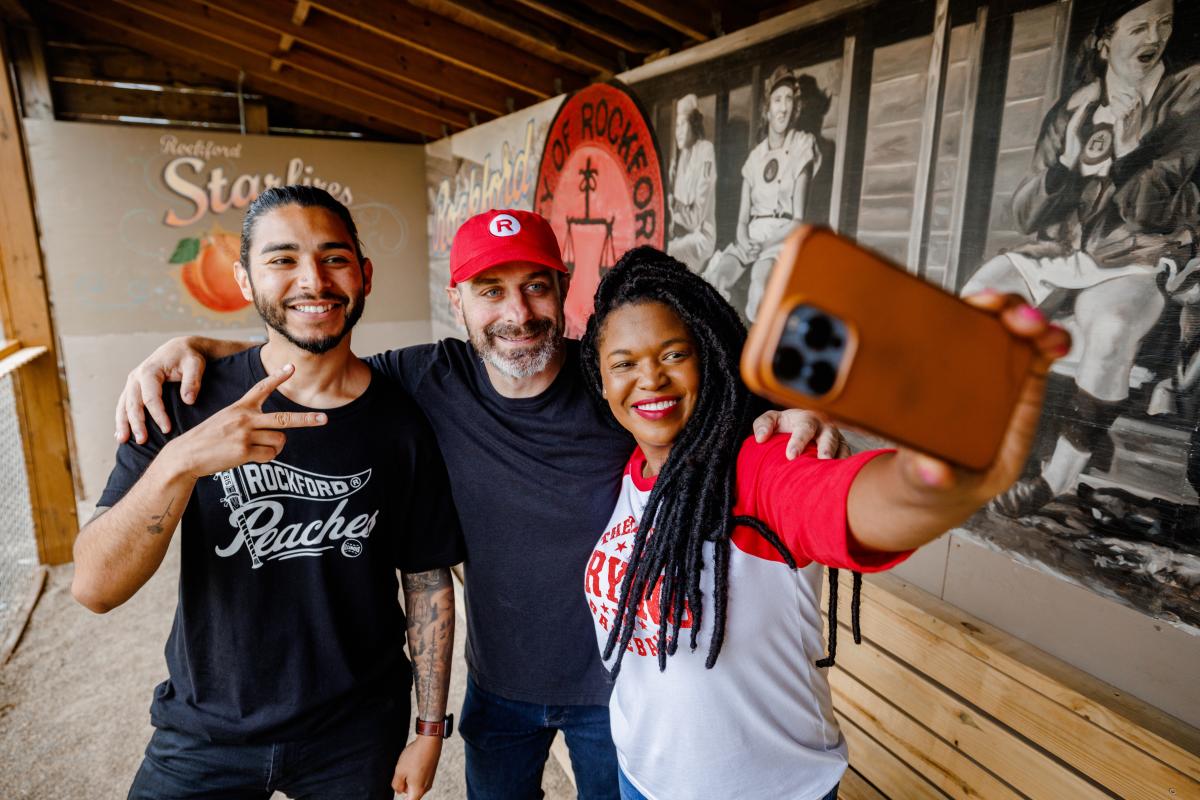 5. Gear up!  
Get all the Peaches gear your heart desires at these following Rockford shops! From hats to shirts, sweatshirts, glasses and so much more, you'll be a true Rockford Peach in no time! 
Rockford Art Deli 
Crimson Ridge 
Bygone Brand 
Midway Village Museum 
Roxy Carmichael 
Culture Shock Clothing and Records
GEM: Gather, Engage, Make
IWBC 
Follow the Fan Trail at www.gorockfordpeaches.com. Don't forget to take photos and share your story by tagging us at @gorockford or #gorockford!