I want to start my first blog with a subject I know and love: food!
Last weekend I met one of my friends for lunch at Jezebel Gourmet Bistro. She had never been there, so I thought this would be the perfect place to eat and catch up.
The restaurant decor is very eclectic. Several unique clocks are hung up for decoration in addition to other charming trinkets...including and old-fashioned phone behind the bar! The use of gold and maroon in the color scheme makes the space feel very warm and inviting.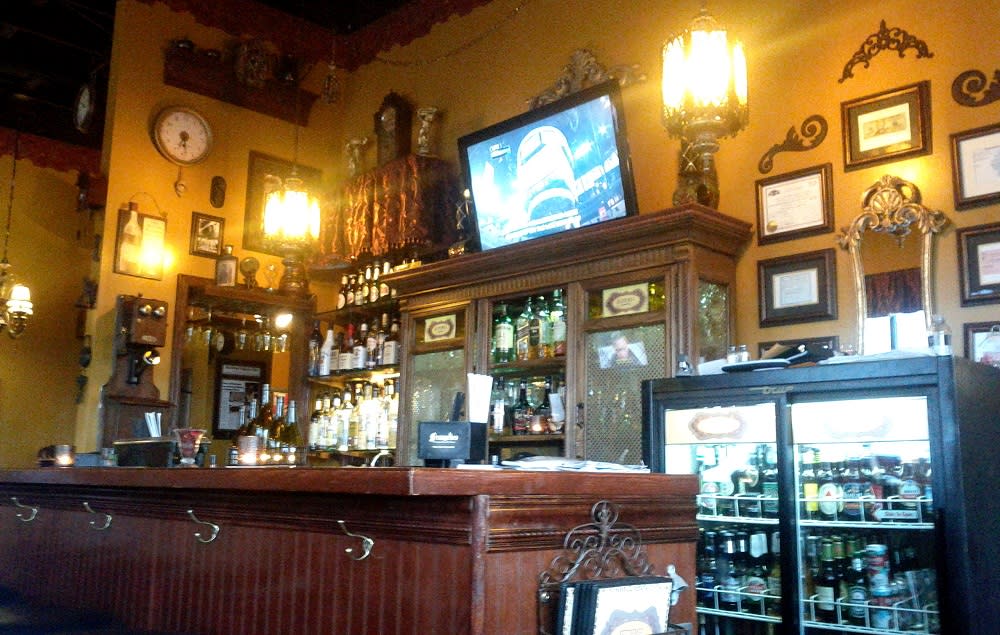 But what's even better than the unique atmosphere is the food. We were pretty hungry that afternoon, so in addition to our lunch, we also ordered the spinach and artichoke dip appetizer to share. Just one bite of this and we were sold! The dip was still steaming when it was served, and it came with a side of toasted bread (not too crunchy!). The only downside was that we didn't pile the dip high enough on the bread because there was still dip left when the bread was gone!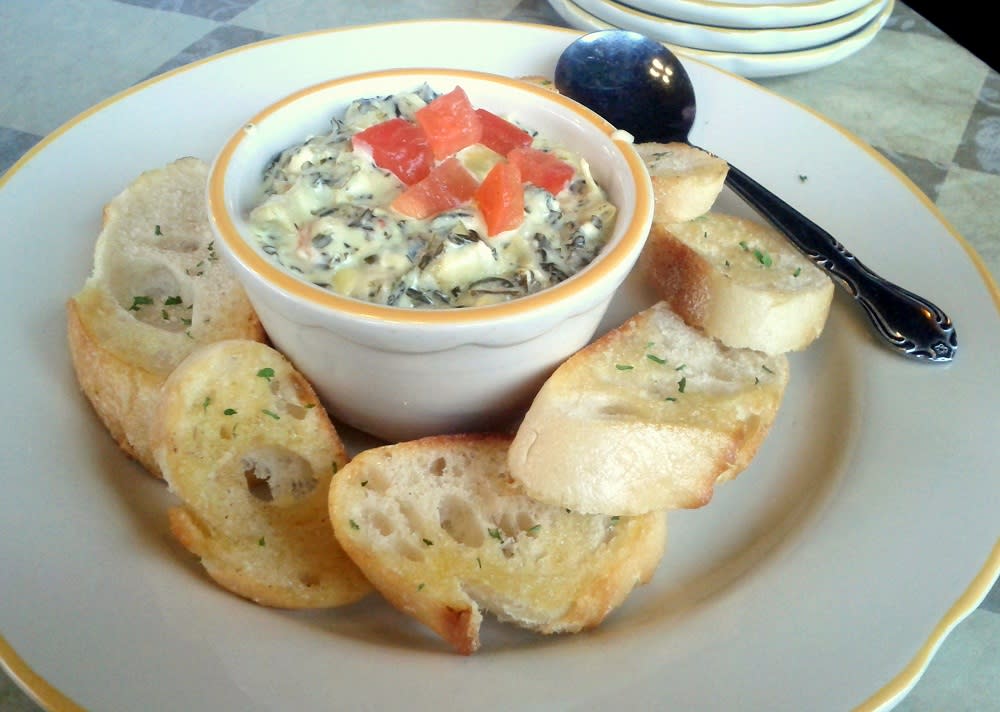 I ordered the veggie wrap which came with a small side of pasta salad. The proportion of the wrap was perfect for lunch, and it was still stuffed with plenty of fresh vegetables. My friend ordered the chicken alfredo pizza, which was a little bigger proportioned since she boxed up half to enjoy later. The lunch menu offers a wide variety of items including several salads, wraps, sandwiches, and pizza just to name a few. They also have a separate dinner menu offering additional heartier options such as steaks, pastas, and seafood.
I will definitely be back to eat at Jezebel to try more items off of the menu...if not to go back for the spinach and artichoke dip alone!
Jezebel Gourment Bistro is located in Loves Park at 6731 Broadcast Parkway (off Perryville across from Peak Fitness) and is open Monday-Thursday 10:30am-10:00pm, Friday-Saturday 10:30am-12:00am, and Sunday 11:00am-9:00pm.