On nice days like today, it's hard to stay inside. One of my favorite ways to get out of the house is to take my bicycle out! Nothing is better than riding on the path along the river, or taking on the hills on the road going around the lake at Rock Cut. As long as I have my bike and my iPod, I'm good to go.
I usually just ride alone, but just last week I rode in Critical Mass for the first time. If you're not familiar with Critical Mass, it is when a group of people take their bikes on the last Friday of each month and ride around the downtown area at night (this happens in various cities all over the country). I'll tell you right now this won't be the last group ride I participate in...because it was so much fun! I was a little worried I might not be able to keep up with the group (I like to bike, but I know I'm not doing the Tour de France in the near future), but the group rides at a good pace so everyone can stay together.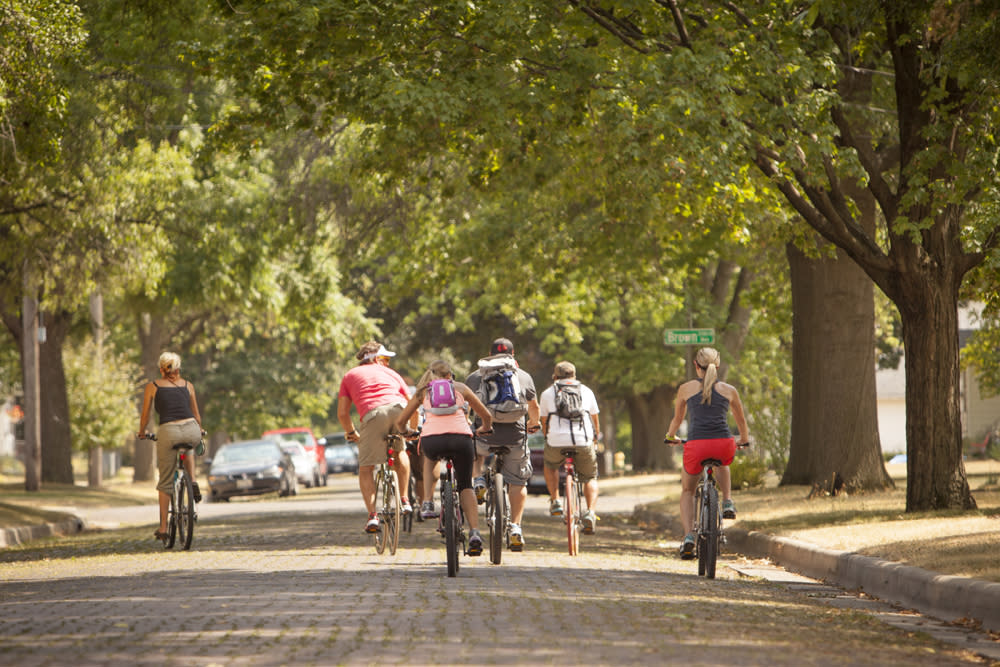 (Photo by Nels Akerlund)
If you want to experience the fun of a group ride, you're in luck...there's a bike festival this weekend right here in Rockford! I'm talking about Tour de North End of course. This is the perfect event to ride in if you like biking with others and you want to support local businesses. During Tour de North End, you'll start at Olympic Tavern and you can ride from one business to the next (stopping to get something to eat and drink at each place). And don't worry about traffic, there are designated biking areas so bikers can travel safely. Plus, 700 cyclists are expected to ride...so drivers will definitely notice the large amount of bicycles!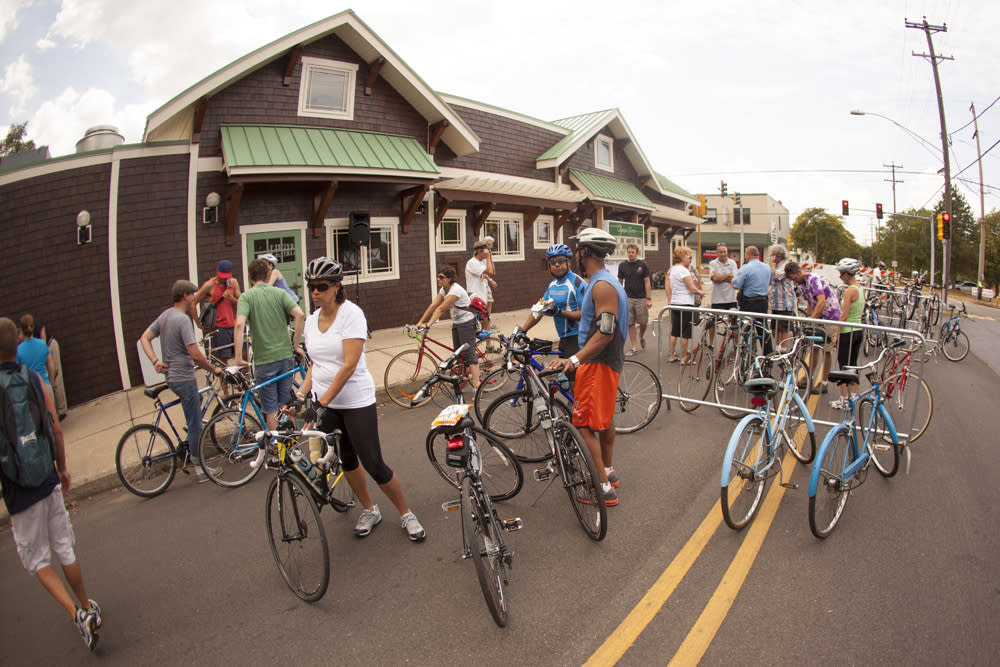 (Photo by Nels Akerlund)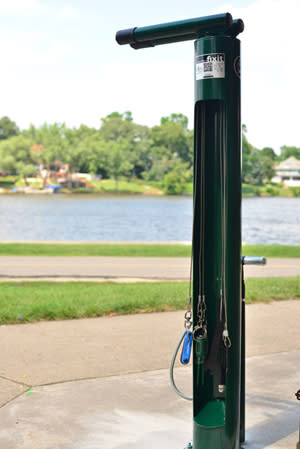 I really love how Rockford is becoming more bike-friendly. In addition to the fantastic bike paths we have all around the region, we now have new resources available to help bikers. The most recent being a free bike repair station located behind the YMCA (funded by last year's Tour de North End). The station includes all the tools you need to do basic bike repairs and maintenance. Have a flat? No problem! 
I really hope everyone realizes what an amazing community we have here for biking! So grab your helmet (and some lights if you're riding at night) and I'll see you on the bike path!