Perhaps you thought your birthday was the best day of the year. Maybe you guessed it would be Halloween, Christmas or even the 4th of July. Nope. All wrong. July 15th is, in fact, the greatest day of the entire year. The other 364 days will always come in second. Why? Because July 15th is National. Ice Cream. Day. For all self-proclaimed ice cream enthusiasts, like myself, these four words give me a reason to have ice cream for breakfast, lunch and dinner. While a simple dip into my freezer may show me subpar ice cream options to celebrate this glorious day, this occasion calls for a real celebration. When store-bought ice cream won't satisfy these cravings, knowing what local ice cream shop to visit can be tough – especially when they are all so incredible! My fellow interns at the RACVB and I wanted to make your National Ice Cream Day easier by traveling and reviewing your favorite ice cream shops in the Rockford area. We have indulged at each stop and have agreed on a verdict:  they are all amazing! You can't go wrong with any of these options while celebrating National Ice Cream Day. To help you decide, take a look at our ice cream journey to Zammuto's, Dairy Depot, Carambola Gelato and Coffee Shop and Dairy Häus.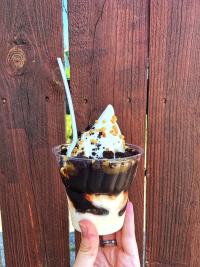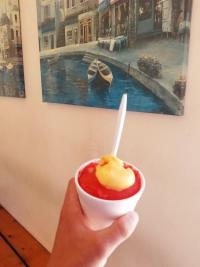 "As a first time Zammuto's customer, I didn't know what to expect. It was no surprise how fun, quaint and delicious it was. I opted for a gourmet brownie sundae instead of a granita because I was in the mood for some delicious ice cream, as usual. It was just the right amount of vanilla ice cream, brownies, nuts, chocolate fudge and caramel topping all mixed together. However, at my next visit to Zammuto's, I will definitely try their granita. I envied Dan and Megan while they enjoyed their cherry and lemon granitas."  - Jaclyn Lindquist
"Part of what makes this establishment a Rockford favorite is how unique it is. Zammuto's ice cream is lactose-free, and their granita is top-notch. It is the perfect place for frozen treats that are a little unusual (wink). Granita from Zammuto's was the most refreshing treat - definitely the place to go when it is too hot to eat a dripping cone!"  - Megan Greenlee
"I've never had Zammuto's before and it did not disappoint. The server even helped me with her recommendations. Between her witty humor and the way she described the delicious frozen treats, I was already a repeat customer. I savored every bite of lemon flavored ice cream."  - Dan Obert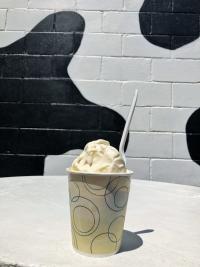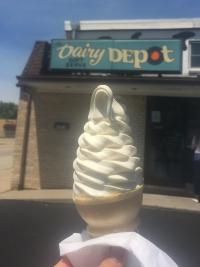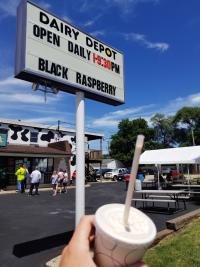 "A classic, a landmark and a Rockford favorite all describe Dairy Depot. There are no bad choices to make here. While I usually go for a small vanilla cone coated in sprinkles, I decided to switch it up and have one of their impeccable flurries! A small cookie dough flurry with vanilla soft serve ice cream sure hit the spot. With cookie dough pieces in every bite from top to bottom, you can't get a flurry this good anywhere else!"  - Jaclyn Lindquist
"Dairy Depot has been one of my go-to ice cream spots since high school. The atmosphere is always good, I am a sucker for soft serve, and you can't beat the prices! This is the perfect ice cream stop when you want something that is not going to be scooped out of a tub."  - Megan Greenlee
"Dairy Depot has the best flavored shakes in the region. My personal favorite, peanut butter, had the right amount of flavor without being overpowering. The tables with shade are especially nice when it's warm and sunny."  - Dan Obert
Carambola Gelato and Coffee Shop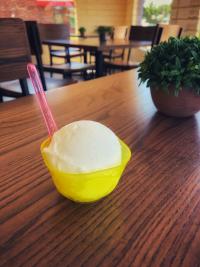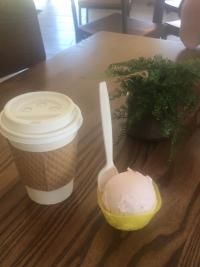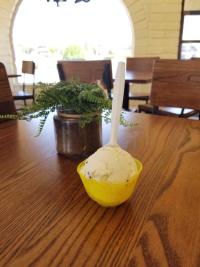 "I admit I have passed by this adorable little shop many times. Thank goodness we stopped in because I think I found my new favorite place on earth! I loved everything about Carambola. From the interior to the fun ice cream statue outside, the ambiance was cute and picturesque. It was hard to choose which gelato flavor I wanted because they all looked so yummy! After trying more than an acceptable number of samples, I chose a classic one scoop of lemon sorbet. I cannot wait to go back and choose a new flavor!"  - Jaclyn Lindquist
"I think part of why I loved this place is the coffee! I had gelato AND a latte, and I was in my element. The cute décor made the scene even better. Carambola is great for coffee with friends, or gelato (when you need that instead of ice cream)."  - Megan Greenlee
"The gelato was light and fresh and came in a trendy cup. The servers were very friendly. I enjoyed the presence of my co-interns and really could see myself hanging here with friends in the future."  - Dan Obert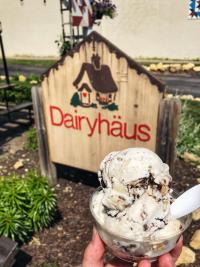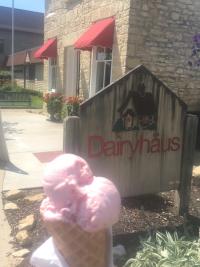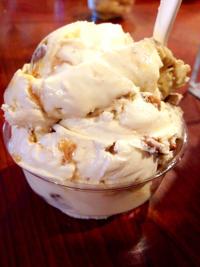 "An iconic tradition for any ice cream lover in the Rockford area is Dairyhäus. I checked the flavors on their Twitter account before we left so I could prepare myself for the difficult decision ahead. All of Dairyhäus' flavors are unique and delectable. If I could order a half scoop of each flavor in one large bowl, I probably would. I think I'll save that idea for National Ice Cream Day. On this visit, I chose the Cookie Jar flavor. While I have never had this flavor before, I am adding it to my top ten list! I can't wait to go back many, many times before the summer ends."  - Jaclyn Lindquist
"The flavors of Dairyhäus make it what it is! Flavors are homemade daily, so they change all the time (keep up to date on Twitter); you can try something new every time. The strawberry ice cream and fresh waffle cone that I had here was my favorite frozen treat that I had this week <3  I love the setting of Dairyhäus and all the hometown vibes. We ate under a pergola next to the cute building, the whole thing was delightfully cute and bucolic."  - Megan Greenlee
"A Rockton staple, Dairyhäus not only has great flavor but delightful texture. I enjoyed the outside landscaping and seating area. The historic building certainly adds to the aesthetic."  - Dan Obert
Address:  725 Kent Street, Rockford, IL 61102 
Phone:  815-962-9180
Hours:  Monday – Saturday from 12:00 p.m. to 9:00 p.m. & Sunday from 3:30 p.m. to 9:00 p.m.
Address:  5413 North 2nd Street, Loves Park, IL 61111       
Phone:  815-721-9461
Hours:  Every day from 1:00 p.m. to 9:30 p.m.
Carambola Gelato and Coffee Shop
Address:  401 E Riverside Boulevard, Loves Park, IL 61111
Phone:  815-708-0260
Hours:  Monday – Friday from 7:00 a.m. to 9:00 p.m. & Weekends from 10:00 a.m. to 10:00 p.m.
Address:  113 East Main Street, Rockton, IL 61072
Phone:  815-624-6100
Hours:  Every day from 12:00 p.m. to 10:00 p.m.
For other great ice cream stops check out the listings for something sweet in Rockford!