Now that the state is opening up more, it's time to get out of the house and soak up the sun…still socially distant of course! There are tons of locations in the Rockford region you can go to get some fresh air and exercise while still being safe around others. Get ready to brush off those sneakers and stretch those legs as you enjoy the summer sun this season!
Rock Cut State Park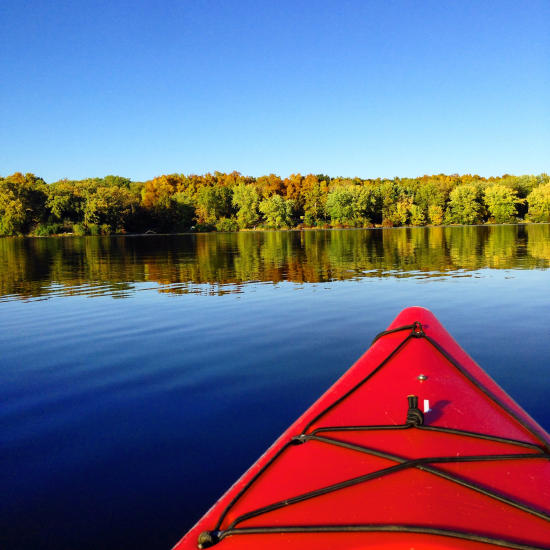 One of my favorite outdoor activities in the area is to go kayaking or paddleboating on Pierce Lake at Rock Cut State Park. Not only is it a great way to get outside, but it's a great workout for your arms (if you choose the kayak) or legs (if you choose the paddleboat). Both of these kinds of boats are available to rent at Rock Cut, and it's pretty easy to keep 6 feet away from others when you're in the middle of the lake! My one piece of advice is to not venture out on a really windy day unless you're prepared to paddle or peddle really hard to get back to the dock (unfortunately speaking from experience here).
West Rock Wake Park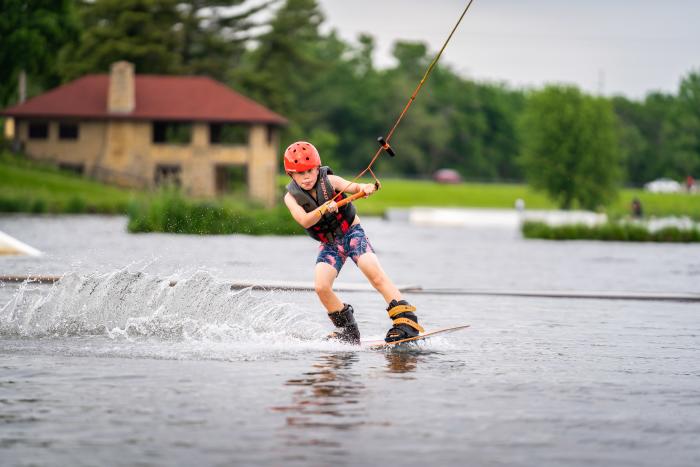 If you're looking for a little more thrill as you venture out of the house, head on over to West Rock Wake Park and try your hand at wakeboarding! No boats are used for this unique wakeboard experience because you'll be gliding across Levings Lake by a series of cables. It doesn't matter your skill level, so you can come in as a beginner (don't worry, you're not obligated to attempt the jumps and rails). I'm not athletic at all and I was able to figure it out a few years ago…so you can too!
Golf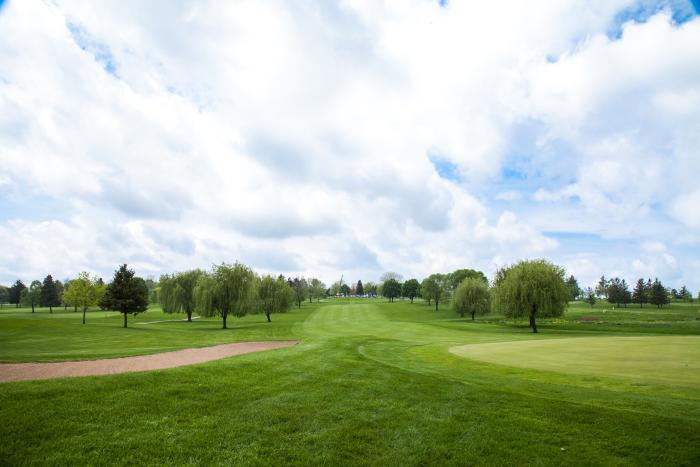 ©Rockford Park District - Photo by Jesse Fox
I may not be a golfer (unless you count mini putt), but I'm married to one! If you're looking for some course recommendations, there are a few my husband recommends. If you're a little rusty or just starting out, check out Sandy Hollow Golf Course. My husband says it's one of the easier 18-hole courses, plus as a bonus, there is plenty of parking and you never have to wait long to tee off! Another great course in the area is Sinnissippi Golf Course, which my husband says is a very forgiving course (sounds like something I would need if I was golfing!). Fun fact, that's the course my husband got his first Eagle in a game! One other course recommendation is Elliot Golf Course. This course is a little more challenging for someone just learning the sport, but the greens are meticulously maintained which keeps golfers coming back.
Tennis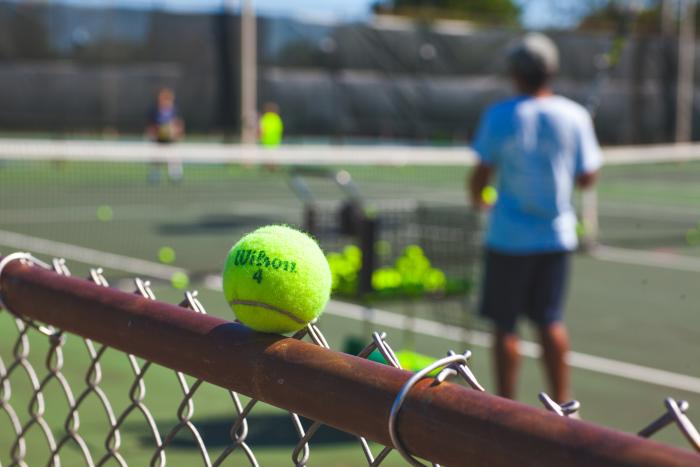 ©Rockford Park District - Photo by Jesse Fox
If you're looking to play a sport with others but still want to stay socially distant from others, tennis is the sport you're looking for! Even if you're playing doubles, there's a good chance you're still going to stay 6 feet away from your partner through the match. The Rockford Park District has plenty of tennis courts ready for playing throughout the Rockford region (and if the nets on a court near you aren't back up yet, they will be soon as they re-open everything). Just remember to give an air high-five at the end of the match instead of shaking hands to keep germs to yourself!
Treat Yourself!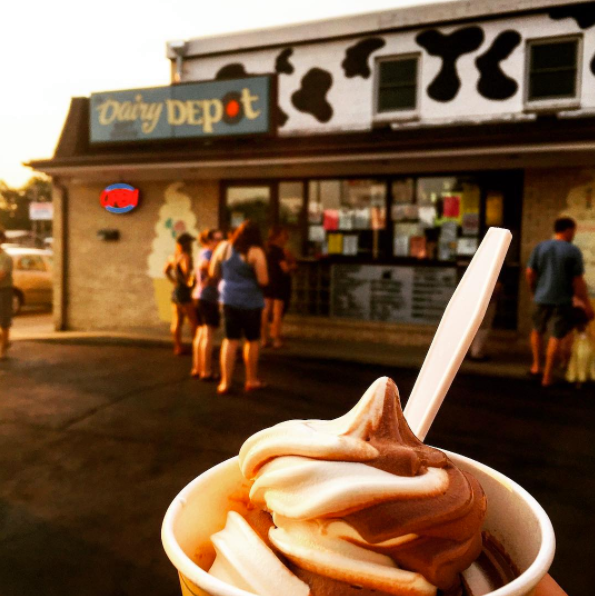 After a day of outdoor physical activity (especially in this heat), you'll need a way to wind down and cool off. Cue Dairy Depot! This is my favorite ice cream spot for the summer…as I've been indulging in this ice cream every summer since I was a kid! There are a couple new features for this year to keep customers and staff healthy. First, when you get to Dairy Depot, you can order ONLINE from your phone to limit time at the order window. You can also now pay with a credit or debit card! They apparently have a Dole Whip added to the menu this summer…which I may just have to try!