Labor Day Weekend is always a time for fun get-togethers with family and friends, grilling out, and enjoying the last bit of summer! The holiday celebrates and pays tribute to the working men and women in this country, but also serves as the unofficial end to summer. As we enjoy this last stretch of warm weather in the Midwest, here are some suggestions of things to do and places to go to celebrate Labor Day Weekend!
Gather with the Fam
One of the best parts of holidays is gathering with family and friends to celebrate! Instead of throwing a backyard barbecue, venture out into the Rockford region for a change of scenery. This is plenty of space to roam and various picnic areas to rent, both covered and open, at Sinnissippi Park. One of my favorite parts of Sinnissippi Park is also the playgrounds! There is a larger playground geared for older kids, and a smaller music-themed playground more for toddlers by the Sinnissippi Park Music Shell. My son is especially fond of the toddler playground -- we've spent many an afternoon playing there!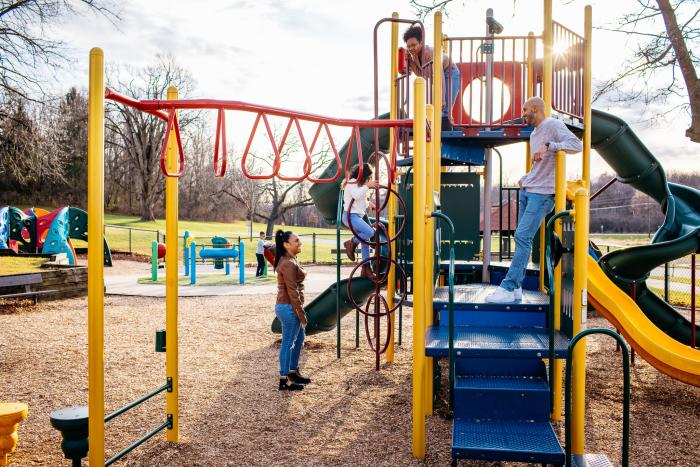 Another great gathering location is Levings Park. Pack up a picnic lunch and celebrate the holiday weekend with the whole family under one of the several shelters. While the burgers are on the grill, kids will have a blast on the playground, or more adventurous ones can even test their wakeboarding skills at West Rock Wake Park! This cable wake board park on Levings Lake bypasses the need for boats and can zip wakeboarders around the whole lake using a series of cables. Even I've tried it! And if I can do it, you can too.
Fire Up the Grill
Whether you have a Blackstone or a little tailgate grill, the food will taste delicious if you shop at any of the local meat shops in the area! One of my family's favorites is 640 Meats in Loves Park. The selection of brats, burgers and other various cuts of meat is like no other. When you're shopping at 640 Meats, go for something maybe you wouldn't normally go for...it could surprise you! I tried their Cheetos brat because it sounded unique, and now it's my go-to choice! Pick up a couple containers or frozen packages of side dishes before you hit the checkout and you'll have a whole summer feast.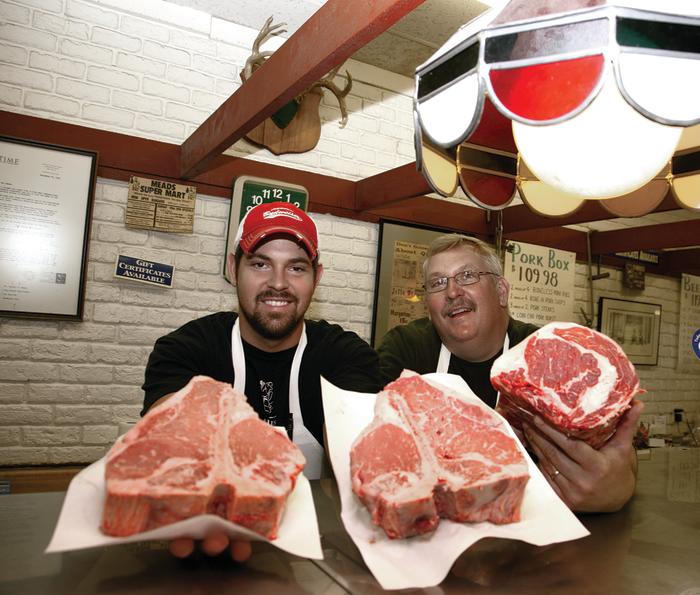 If you're around the downtown Rockford area, make a trip to Meads Longwood Meat Market  or Pinnons for even more grilling options. Pork chops, chicken, steak, turkey, burgers, brats...is your mouth watering yet? There are grab and go sides available too if to make for an easy grilling night.
Celebrate the End of Summer
As we wrap up another summer season here in the Rockford region, be sure to visit some of your favorite summer attractions while they're still open for the season and the weather is warm! A favorite childhood destination of mine was always Magic Waters, now Six Flags Hurricane Harbor! They have water rides for every age and level of comfort. Those braver than me can race down the Double Dare Drop or try out the Wipeout ride...or just be like me and lounge in the Splash Magic River all afternoon. There is also the Little Lagoon for the younger members of the family, and Tiki Island for older kids.
Looking for a more relaxed version of water fun? Olson Lake Beach might be the place for you! You may be familiar with Pierce Lake at Rock Cut State Park, but Olson Lake is a whole separate lake designated for swimming located in Rock Cut State Park. Spend the day soaking up the sun on the sand, playing beach volleyball, swimming, or even kayaking. A bit further north is Pearl Lake Beach in South Beloit.  Pearl Lake has massive inflatables, paddle boards, kayaks and frosty beers to beat the Labor Day heat.
Whether you're grilling, swimming, or just spending time with family, I hope you have a fun and safe Labor Day Weekend in the Rockford region!