We are less than a week away from Christmas! Usually this creates feelings of joy and excitement...unless you haven't finished all your Christmas shopping yet. We're cutting it a little close to Christmas, but I'm going to give you some tips on awesome, local gift ideas you can get quickly right here in the Rockford region!
FOR THE PERSON WHO WANTS AN EXPERIENCE
Tickets to an event are always a great gift idea! What better way to make memories than to go see a show? There are plenty of great acts coming up at the Coronado and BMO Harris Bank Center (Harlem Globetrotters at the end of this month!), and Pec Playhouse Theatre is constantly in production of spectacular shows. For sports fanatics, tickets to the Rockford IceHogs are always a great choice. I know everyone in my family loves going to games! Bonus points if you buy any Hogs gear to wear at the game...they have a lot of great apparel options.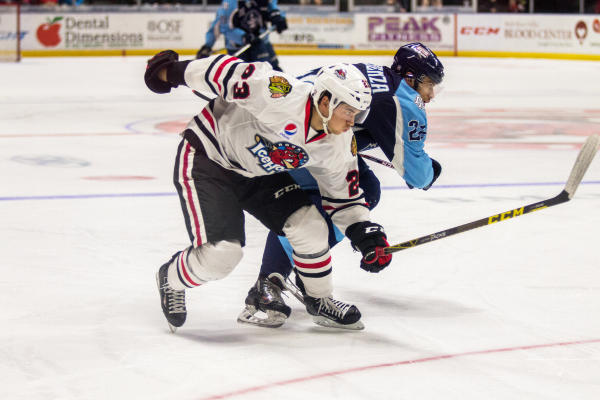 FOR KIDS AND FAMILIES
Rockford is home to NUMEROUS spectacular museums, so if you're looking for a gift for a whole family, look into giving a museum membership as a gift! The whole family will love going to the museum throughout the year, and that will be all thanks to you! If you're looking to give just a little something, kiddos (or my fiancé) love candy, so take a trip to Sugar Britches in Rockton to grab a sweet snack!
And don't forget about your four-legged family members! The folks over at The Canine Crunchery know just what canines want for Christmas. Specialty dog biscuits and treats line the shelves...and you can even get your dog a customized cake just for them!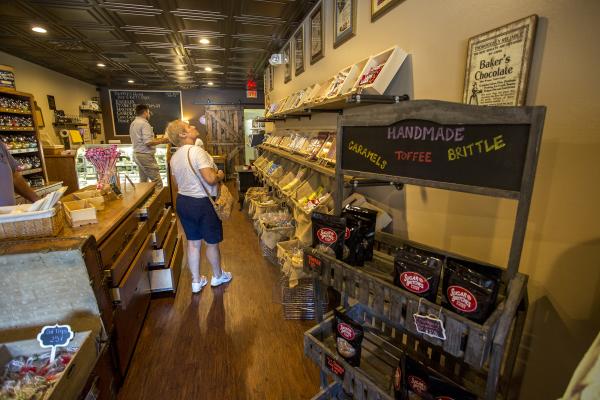 FOR OUT OF TOWNERS
I have a few family members who grew up in Rockford and have since moved away. People who grew up here might want a little nostalgic gift from their hometown. Cue the potato chips and t-shirts! I remember having family Christmases and having a bowl of Mrs. Fisher's chips right next to a bowl of Ole Salty's chips. Family members that live out of town LOVE these salty snacks they can't get anywhere else! If you're looking for a gift that's not so edible, Rockford Art Deli has plenty of Rockford-themed apparel. Lucky for us this year, they also now offer online shopping! So you can still shop local all while staying warm in your jammies on the couch. 
FOR THE FOODIE
Restaurant gift cards are ALWAYS a good gift idea. And with so many wonderful and diverse restaurants in the region, you have plenty of options to choose from! Perhaps you could create a "food trip around the world" package including gift cards to JMK Nippon, Lino's, Lucha Cantina and Der Rathskeller!
If the person you're getting a gift for likes to cook their food, check out the variety of olive oils and balsamics offered at The Olive Oil Experience! I've actually received something from this store as a gift, and I can tell you it was used immediately!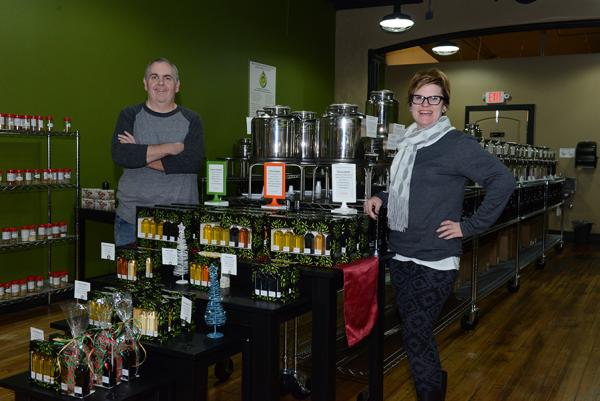 FOR THE ONE WHO WANTS TO RELAX
Step into Bath & Body Fusion and you could pick any of the items they sell and it will be a hit! I've received the Dream Cream as a gift and I've seen first hand who it will make any dry, wintery hands like new again. The bath bombs are also essential for anyone who likes a good bubble bath. Just a couple blocks away from Bath & Body Fusion is London Avenue Designs where you can pick up beautiful floral arrangements and centerpieces. Nothing spruces up a room like a Christmas-y floral accent!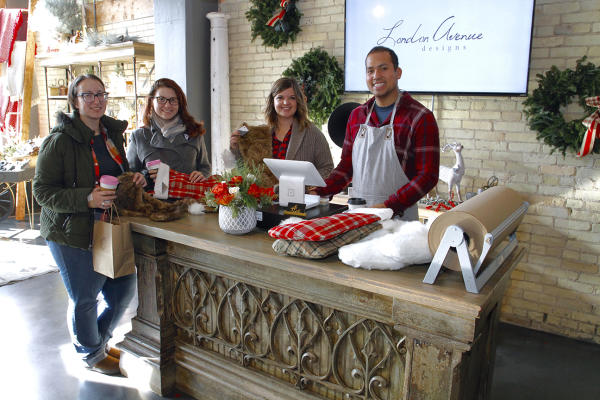 FOR THOSE WHO ARE HARD TO SHOP FOR
Sometimes you just don't know what to get someone! You're not alone. If you want a one-stop shop for all your shopping needs, head over to Crimson Ridge. This local store offers everything including handbags, jewelry, home decor and chocolate. They also do free gift wrapping! For people on the quirkier side, make your way to Culture Shock. If you've ever wanted to gift some bacon-flavored candy canes (I've actually bought these before), odd-shaped kitchen utensils, unique drink ware, or classic records, this is your place to shop.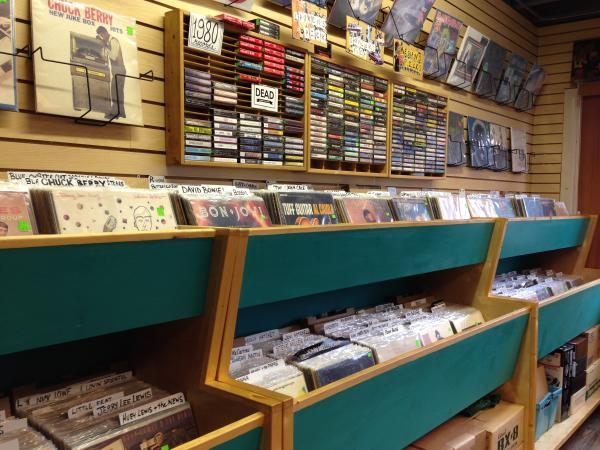 I hope this list has helped you with your last-minute shopping needs! For everything else, check out the Shopping section on our website and you'll find all of the fun, local shops the Rockford region has to offer! Happy holidays...and happy shopping!