I roll my eyes when people my age tell me there's nothing to do in Rockford. I'm 22 years old, have lived abroad, graduated from the University of Illinois, and I still get excited to come home to Rockford. Why?
Because there's so much to do. Take the local music scene, for example. Some great venues are Dinner on the Dock at Prairie Street Brewhouse, Tuesday Evening in the Gardens at Anderson Gardens, Mary's Place and Rural on Tap.
One of my favorite local bands, Miles Nielsen and the Rusted Hearts, has played at all of these venues. If you're looking to get your feet wet in Rockford's music scene, check out the Rusted Hearts out first.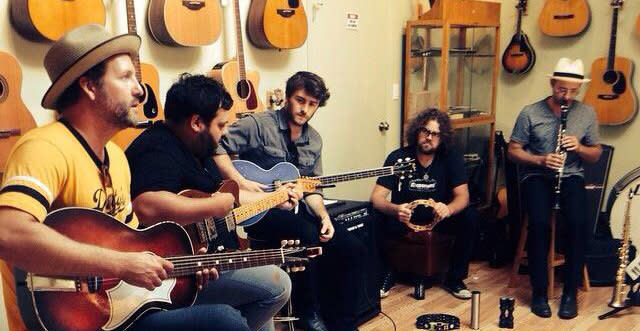 Miles is the famous Rick Nielsen's son, and he should be just as famous for his musical talent.
The Rusted Hearts' sound is indescribable, but I'll give it a shot. Think pop, folk and Americana. Plus they even use a gym-teacher whistle in one song.
Miles frequently tells such outlandish stories during performances that you're not sure if they're true or not, but you sure hope they are. He claims "Dear Kentucky" was written about his tortured love story with a cat. And "Tokyo" is a story Miles made up about two people in an airport he thought would fall in love and then screw up their lives with heroin.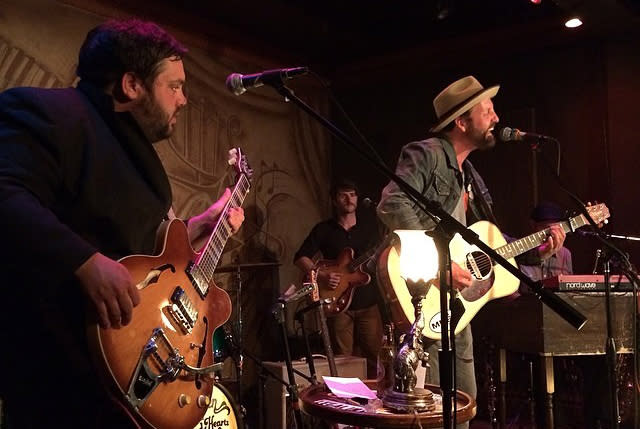 Miles is the front man and lead singer, but the rest of the band is just as fun. "Fast Dave" plays the bass quietly in the back and is practically guaranteed to smile through the whole show.
"The Dark Lord" drives from Appleton, Wisconsin for every concert and has crazy good skills on the piano and clarinet. Yes, I said clarinet. It rocks.
Rounding out the Rusted Hearts are Jeff Werckle on the drums and Dan McMahon on guitar.
The band has such quirky fun playing together that you can't help but want to be friends with them. The band posts (sometimes incoherently) on Facebook to engage with fans, often asking what everyone ate for lunch that day.

A lot of the fans at the band's shows are friends and family, but even if you don't know the band personally, you feel like you do. Last December at Christmas time, the band had a three-hour show at Mary's Place, the oldest bar in Rockford, where they played every song they've written - and some they didn't. Miles flipped his guitar at one point, and the words "thank u" were written on the back.
The Rusted Hearts have booked a bunch of shows outside of Rockford lately, mainly in the Midwest. But at every show, they tell the audience how proud they are to be from Rockford.
The band is more than talented enough to go to the big leagues. But fingers crossed they take after Cheap Trick and keep close to their Rockford roots.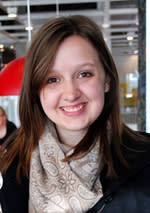 Written by Rebecca Jacobs
Rebecca is a journalism graduate of the University of Illinois at Urbana-Champaign. She is a bibliophile, a fan of all things Sweden and an even bigger fan of all things Rockford.