Memorial Day weekend is upon us! Bring out the grills and burgers because it looks to be a great weekend in the Rockford region! This holiday weekend is always a fun one for me because it brings back a lot of great memories. I graduated high school and had my graduation party on Memorial Day weekend, my younger sister's birthday is around Memorial Day weekend, and (of course) Young at Heart is always Memorial Day weekend!
What better way to celebrate the holiday weekend then to ride some carnival rides, eat fair food, and watch some fireworks! Not to mention the annual Young at Heart Parade on Saturday morning! I have memories of going to the parade when I was a kid, and it never disappoints. There is plenty of candy thrown, school bands playing, and I even remember seeing a GIGANTIC shopping cart as a float rolling down N. 2nd Street! Actually, I have even been in the Young at Heart Parade in middle school with the Harlem Middle School marching band!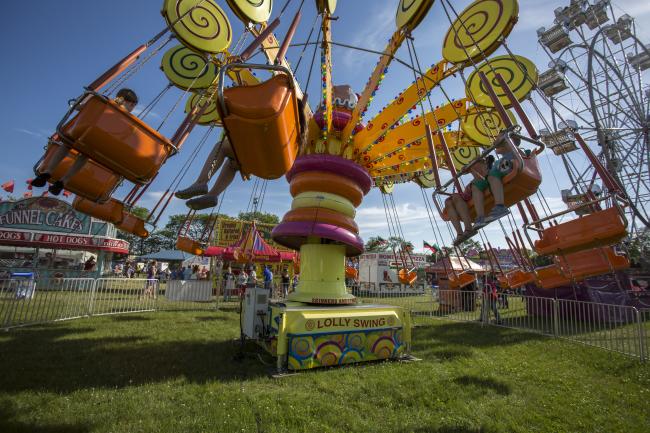 I've attended my fair share (pun intended) of Young at Heart Festivals over the year as well. My parents would take my sisters and I when we were kids, and when I got to be an adult, I would still go with groups of friends! I may not be riding all of the kiddie rides like I used to, but I enjoy listening to all the music instead now.
Even in the years I didn't attend the event at Loves Park City Hall, my family and I would still sometimes go and camp out nearby on Saturday night and wait for the fireworks to start. Whether you're on the festival grounds or somewhere nearby, these fireworks are always one of my favorite fireworks shows of the year. 
For those not attending Young at Heart this year, there are still plenty of events going on! If you're really in the Memorial Day mood, the Memorial Day Observance downtown is the event for you! There is a parade in the morning (Monday, May 28), a program including words from Theodore Roosevelt himself (...or a really good re-enactor anyway), the annual Sinking of the Ship in the Rock River, and a concert at Veterans Memorial Hall!
Whatever your plans are this Memorial Day weekend, we hope you spend it with family, good friends and delicious food! Happy Memorial Day!