Everyone gets excited for nice weeks like this. The sun is out, there is no rain in the forecast for a few days (knock on wood...) and people are spending as much time outside as possible. But I get extra excited about weeks like this for another reason.
I get to ride my motorcycle!
People are always surprised when I say I have a motorcycle. I guess if you don't know me, or know the fact that my dad has four motorcycles and I've grown up riding on the back of them...it would seem surprising. It's more of a family affair now since my younger sister has her license and a bike too!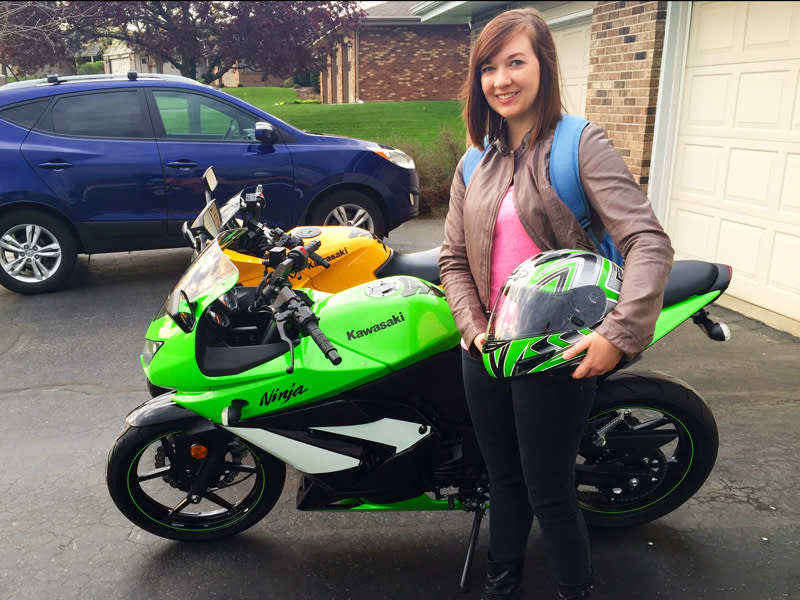 What I love about living in Rockford is that I can easily ride my bike to work without worrying about too much traffic or congestion...even downtown. In bigger cities, motorcycles often have to do lane splitting when traffic gets too backed up (aka: bikes ride between lanes to get around stopped traffic). In Rockford, however, traffic moves constantly, so I don't have to worry.
But the really great thing about living in Rockford is not driving in the city, but rather it's being able to drive around on the surrounding country roads. We truly have the best of both worlds in Rockford. When you want the city life, we have a bustling downtown. But if you want to have a little more breathing room, the city is rimmed with sprawling countryside. If you've ever been on a motorcycle, you know that the long, winding roads are the most fun to ride on. There have been numerous times where my dad and I will just take the bikes out and take a long ride through Rock Cut State Park, and then continue out into the country roads just for fun.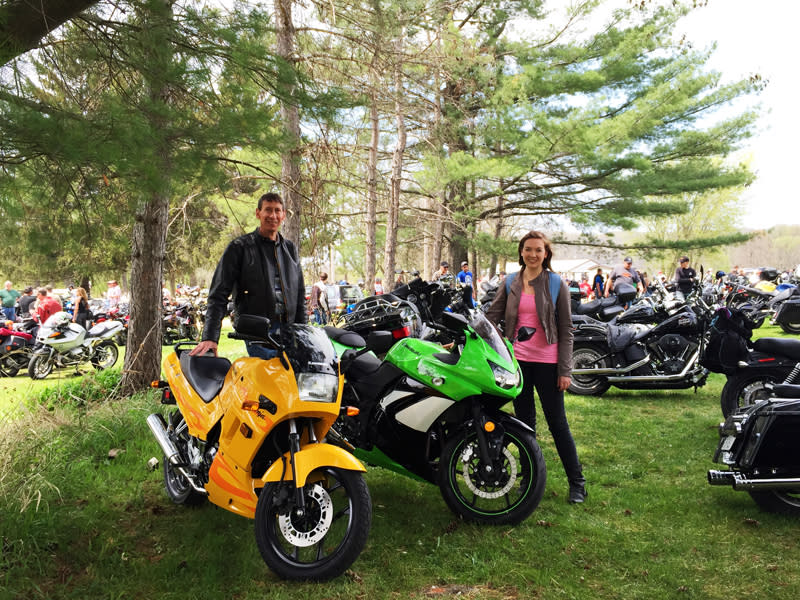 If you see a girl on a bright green Kawasaki Ninja riding around, you should wave because it's probably me! And if you are reading this and have the urge to get a bike of your own to experience traveling around the city and surrounding countryside in a new way, head over to Kegel Harley-Davidson right here in Rockford and they can set you up with a nice motorcycle (and gear...don't forget to wear a helmet!).