Summertime is a time for sun, fun and showing some cultural pride! Since its settlement, Rockford has been home to immigrants from all over the world and continues to be home to a multitude of ethnicities. Rockford is a melting pot of nationalities and this summer offers several options to experience some cultural food and traditions.
I know the saying goes "you are what you eat," but when it comes to cultural fests and markets, you don't have to be! If you're feeling adventurous, or simply looking for something to do, check out some of the Rockford area's cultural events.
Rockford's Italian Market Pasqua Mercato
Sundays, June 2 - August, 2019, 10 a.m. - 3 p.m.
Located around the home of Lino's Restaurant, Pasqua Mercato is a seasonal open-air Italian Market dedicated to the idea of FAMILY (both community and nuclear). The market is a weekly home for families to celebrate, as most do, around the food they eat while supporting their larger family: community, local farmers, vendors and organizations. 
Midsommar Fest
Saturday, June 15, 2019, 10 a.m. - 9 p.m.
The Swedish Historical Society celebrates the longest day of the year with Midsommar Fest. The annual Swedish festival welcomes the arrival of the summer solstice with traditional Swedish foods and a variety of events including maypole dancing, children's crafts, parade, home tours, live music and dancing.
Japanese Summer Festival
July 27 - 28, 2019, 10 a.m. - 3 p.m.
Anderson Japanese Gardens holds the Japanese Summer Festival to celebrate traditional cultural arts. The festival features exhibits, demonstrations and unique performances that appeal to all age groups and helps foster a better understanding of the Japanese culture. Most Festival activities are included with Garden Admission, with a small fee required for tea ceremony participation.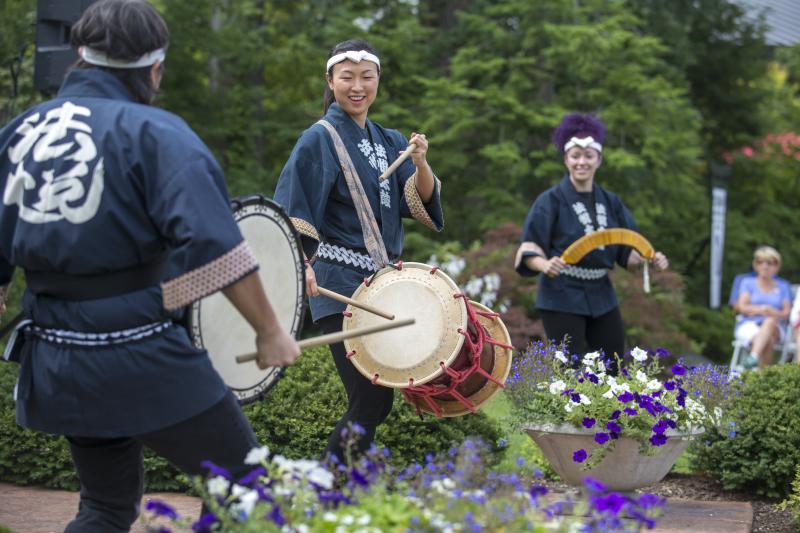 Festa Italiana
August 2 – 4, 2019
In its 41st year, Festa Italiana celebrates Italian culture with a weekend full of food, entertainment, amusement rides and live music. If you enjoy a little competition, you can also enter a team into their annual Bocce tournament. 
38th Annual Polish Fest
Sunday, August 18, 2019
Presented by the St. Stanislaus Church, Polish Fest features music, dancing, ethnic performances, bingo, children's games and more. You can also enjoy traditional Polish foods such as pierogi, Polish sausage and potato pancakes. 
Greek Fest
September 7 – 8, 2019
For two days every year, Saints Constantine and Helen Greek Orthodox Church in downtown Rockford hosts Greek Fest featuring Greek music and delicacies. Enjoy music, dancing (both modern and traditional Greek), food, Greek and domestic beers and wines, baked goods, desserts, religious and other Greek themed items for sale, a raffle drawing, and tours of the church. 
Oktoberfest
October 4 – 5, 2019
Hosted by the German Society of Rockford, the two-day event celebrates Oktoberfest at the Loves Park City Hall. The event kicks off with "Tapping of the Keg" and features live music, polka music, authentic German biers, German food and children's games. If you're up for the challenge, you can enter the Barmaid Bier Race, Bier Barrel Race or enter your dachshund in the Weiner Dog Race.