As our community begins to reinvigorate ourselves from the past few years, many of us had to alter our way of "doing business." By drastically changing hours of availability and how we approach programming and events- it could feel like our traditions and celebrations were in jeopardy of ever being "normal" again. However, our community is rallying in big and beautiful ways! Cultural, educational, and social celebrations are returning to our social calendars once again.
One of those events returning with gusto is the Swedish Midsommar Fest! For more than five decades, this event is one of the most popular celebrations for Swedes, both in Sweden and in this country. It allows you to embrace summer to it's fullest with music, food, and dancing with strangers - what more could you want? It is a time when family and friends gather in the summer sunshine around tables full of food and flowers. This festival is traditionally as beautiful as it is entertaining.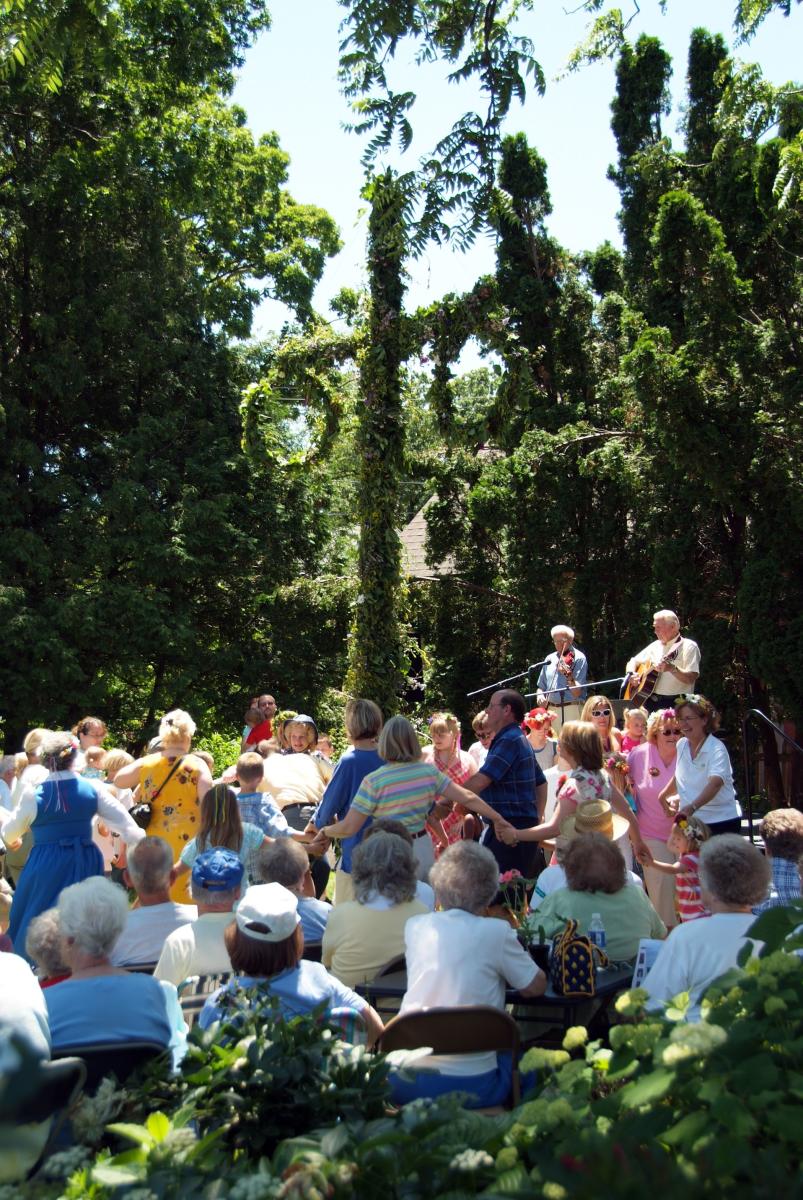 This year, the Swedish Historical Society will have two back-to-back events to celebrate. First, join in for the return of Dancing Queen: An ABBA Salute for a concert on Friday June 17th at 6:00 PM at Veterans Memorial Hall. Then, the following day; Saturday, June 18th from 10:00 AM - 3:00 PM, come celebrate with a traditional Midsommar celebration on the grounds of the Erlander Home Museum and Nordic Cultural Center.
The Midsommar celebration in Sweden and in Rockford include making flower crowns, dancing around the majstång (maypole), eating wonderful foods, drinking beer and dancing all day. The Swedish Historical Society hosts vendors, a children's take away craft and live music from Trinadora. Delicious dishes like Swedish pancakes, meatballs and strawberries and ice cream will be served, and if you get there early enough, you may even be able to snag the Swedish bakery items up for sale. If you need to add some Swedish flair to your home or are looking for a perfect Swedish gift, swing by the Mormors' Attic sale in the garden of the Nordic Cultural Center. With the help of Prairie Street Brewhouse's lingonberry beer, a plate of Swedish meatballs and a dance of sma grodorna (little frogs) around the maypole, your Midsommar celebrations will be complete.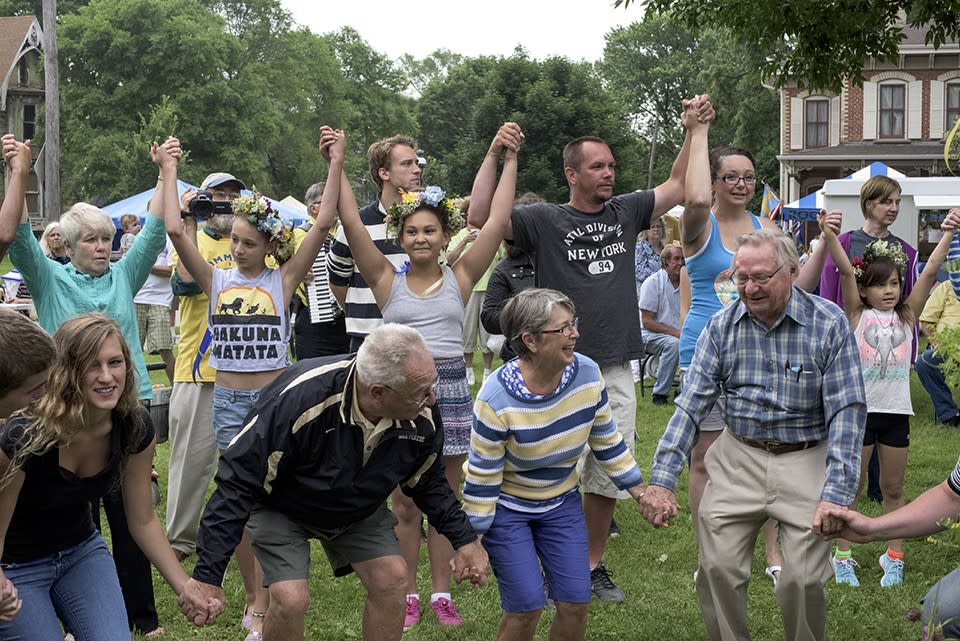 So, when it comes to Midsommar, it is serious business- however, Midsommar is not just for the Swedes. Whether you are Swedish, want to be, or just want to celebrate summer finally arriving, I hope to see you there with your flower crown and pancakes in hand!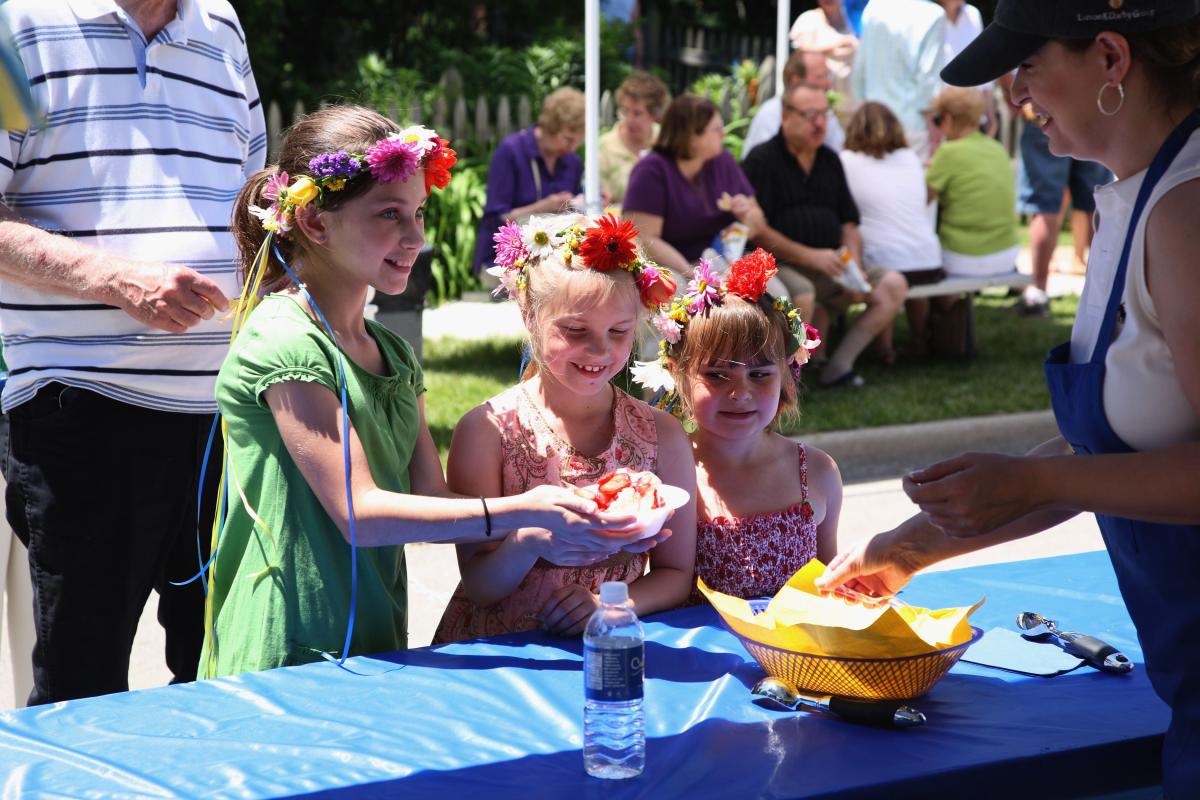 Tack så mycket and glad Midsommar!
Alix Fox, Guest Blogger
Midsommar has been sponsored in part by the Forward for Fun initiative. Sponsors to include: Hard Rock Rockford, Northwest Illinois Building Trades, FehrGraham, Rockford Mass Transit District, Community Foundation of Northern Illinois, Plumbers & Pipefitters Local 23, IBEW Local 364, City of Rockford and Rockford Area Convention & Visitors Bureau, Accurate Accounting & Payroll Services, Sjostrom & Sons, Inc. and the Verdandi Lodge #3, I.O.S.