Ever heard of a "leaf peeper?" It's a person who visits wooded areas in autumn to view the changing colors of the foliage. And did you know that we have some of the best Fall leaf peeping spots in the region?
Make a visit to the award-winning Anderson Japanese Gardens where you can stroll through 12 acres of carefully designed and patiently pruned unique gardens and get a glimpse of fire orange, red and bright yellow leaves.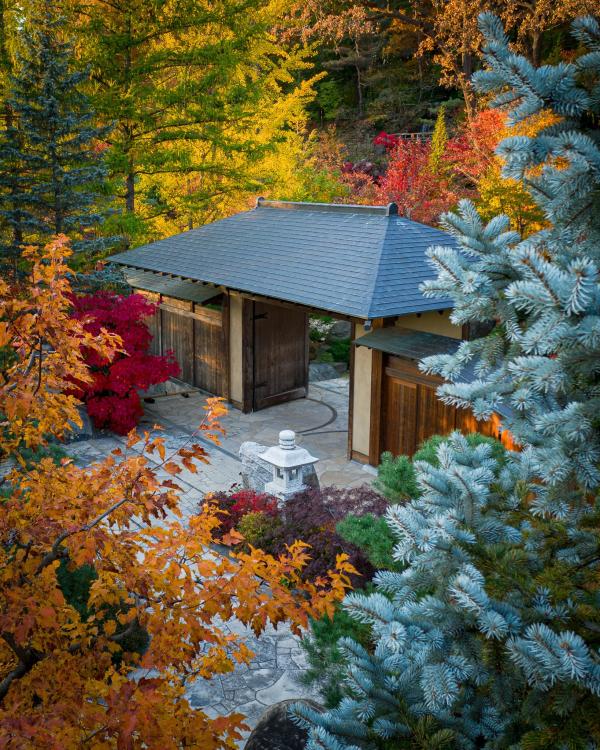 Winnebago Forest Preserve's Seward Bluffs in Pecatonica is a leaf peeping favorite and is one of the most picturesque and probably one of our region's best kept secrets! It boasts colorful autumn woodlands, a stream and dolomite cliffs.
Rock Cut State Park is one of the prettiest places in the Rockford region, especially when it comes to leaf peeping! From hiking the trails to renting a paddleboat or kayak on Pierce Lake, there is so much to see and do. Located just off I90 Rock Cut is the perfect place to take a family photo or that perfect selfie. And you may even spot some wildlife. From waterfall to deer, fox, muskrat, woodchucks and beavers.
Klehm Arboretum is a must see in the fall! With 155-acres of woodlands and botanical gardens, stroll through 1.4 miles of paved handicap-accessible paths and or take the dirt road and hike 3 miles of wooded trails to see the beautiful fall foliage. Plus Klehm is close to downtown Rockford, making it a short getaway from the hustle and bustle.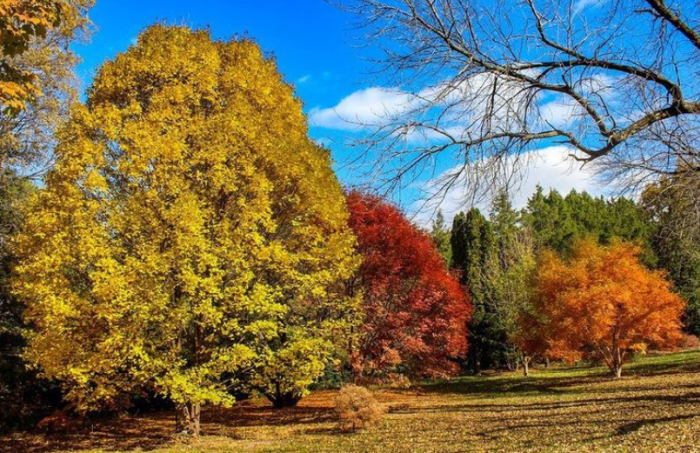 Kishwaukee Gorge Forest Preserve in Rockford is another spot to catch some beautiful fall foliage. It contains some of the most interesting geology in Winnebago county. IT offers a hiker's paradise of diverse woodlands, prairie openings and rugged ravines. It's home to a deep forest with statuesque twisted oak trees and steep-sided gorgeous leading down to a peaceful opening of the Kishwaukee River. The fall foliage is also spectacular. The golden leaves of maples, the russets of old oaks, red sumac, set againsta  background of sparkling blue river is truly magical. 
The new R. Robert Funderburg Forest Preserve has more than 800 acres.  This open space has majestic oaks and prairies and connects to two other great preserves – Howard Colman Hall Creek Preserve and Severson Dells. There will be so many fall colors you won't want to stop taking photos and posting them to social media! 
Baumann Park in Cherry Valley is a beautiful place to see fall color reflecting in a man-made lake. The 1.2 mile loop path is perfect for a quick brisk walk. Valley Orchard is close by to pick some apples and grab some pie post walk.
Head north to Nygren Wetland Preserve if you want to see some beautiful fall colors. Located just outside of Rockton, IL, hike the 2.5 mile grass footbath and view beautiful wetlands, woodlands and prairies. This is the perfect place if you want some true peace and quiet this fall.
So pack a picnic and your hiking boots and enjoy a fall day in nature in the 8-1-5.
Photo Credit: Roms Landscape Photography (@Seward Bluffs Forest Preserve), Klehm Arboretum and Botanic Garden