Every day feels like Rockford Day in our community. But technically the locals celebrate on August 15 because it numerically fits with our 815 area code. It's a unique opportunity for us to show support for one another and the community we live in.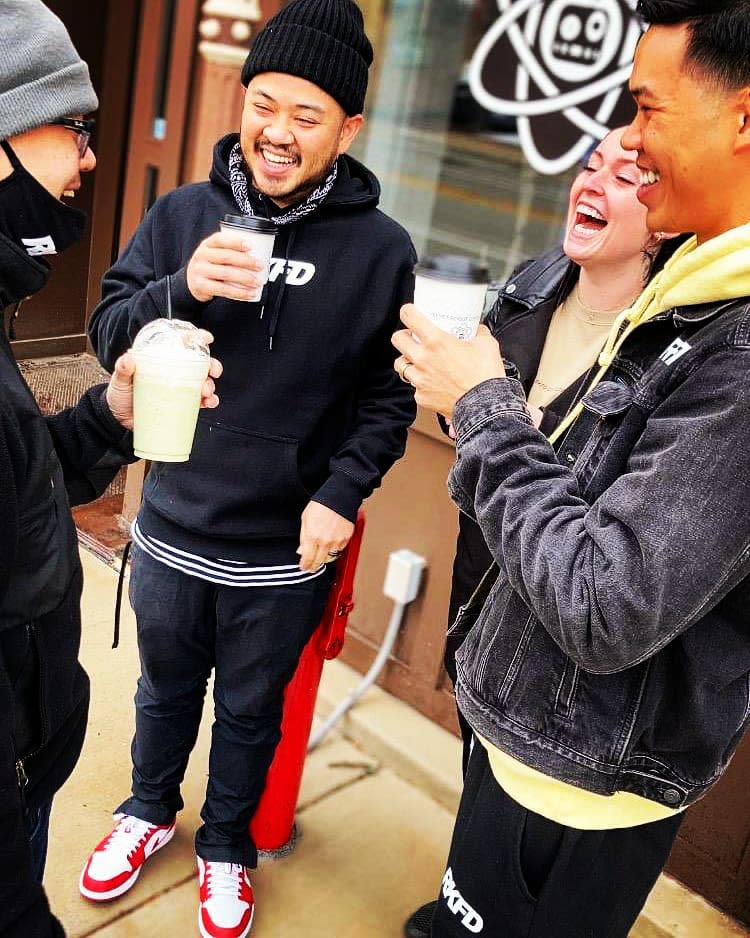 (Photo Credit: Velvet Robot Coffee Lab)
For me, it's hard to choose just one reason to love my hometown, but something that does stand out - and has held true - is the way people are connected here. Our community may be larger in size, but it definitely feels quite a bit "smaller" than it is. You can grab a coffee at a local coffee shop and find that you know 90% of the customers there or set out to run a quick errand just to find an hour has passed from catching up with someone you've known since childhood. Cue the song, "Where everybody knows your name". That's Rockford. And there's great appeal with that because as we all know a community can only be as good as the people who live there...and we have truly incredible people here.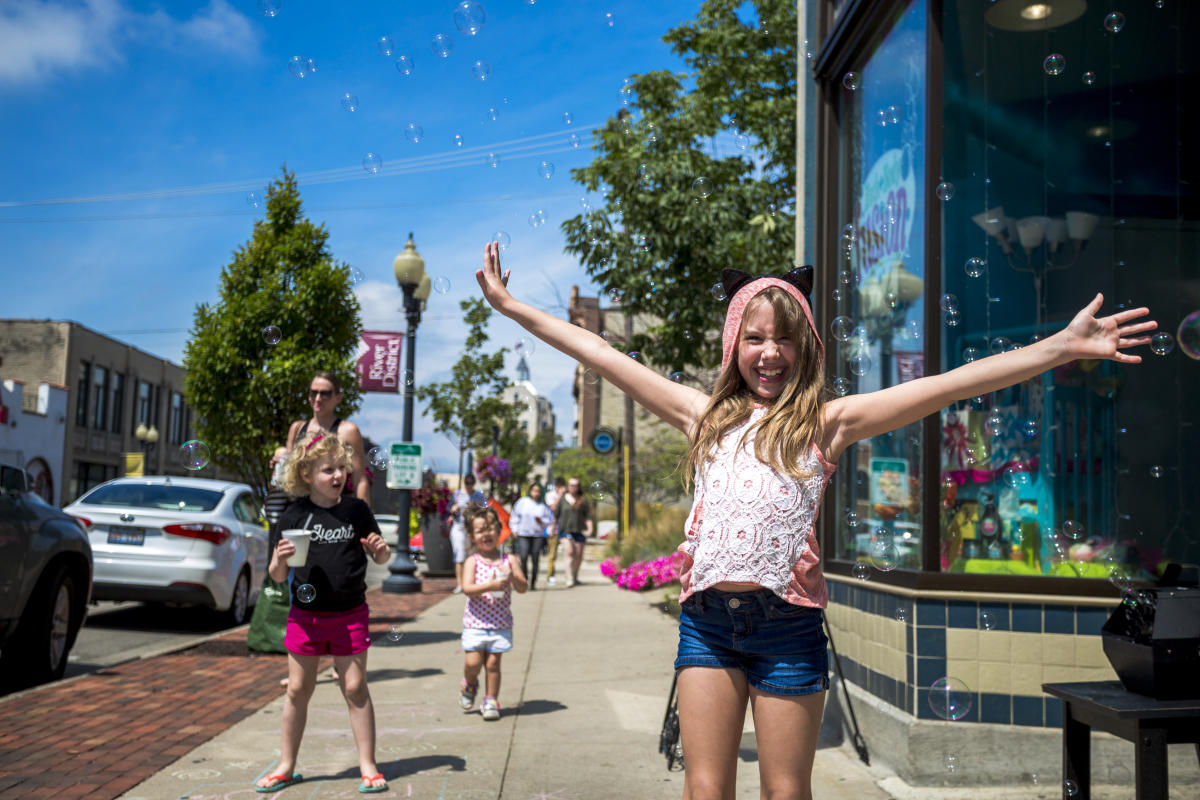 There's also a sense of pride for our community, hence why Rockford Day even began in the first place. It's an opportunity for all of us to cheer on our local business owners, coordinators, workers, students, anyone who is invested in seeing our community prosper for years to come. It's a time to honor and celebrate all the achievements and successes that have come from our hardworking and wonderful residents who live in the Rockford region. It's also a way to celebrate and show visitors why their next staycation or visit should be here.
Take a look at some of what's happening on Rockford Day and be inspired by the creativity and originality that's bursting from our community's seams...and learn why we love Rockford so much!
1. Enjoy Everything Outdoors in the 815
Anderson Japanese Gardens: Discounted admission fee of $8.15 (Aug. 15 9 a.m.-6 p.m.)

Movies on the Mile: Miracle Mile is hosting an outdoor movie night to celebrate Rockford manufacturing's rich history in space travel, we are showing FIRST MAN, an action packed adventure about the Apollo 11 moon landing. Freewill offering at the gate; food and beverages available to purchase. (Aug. 13 at 6 p.m.)

Aldeen Golf Club: $50 for a round of golf with cart and a small bucket of balls. Available for purchase 8/13-8/15. Valid for use from 8/15/22 through the end of the 2022 season (Aug. 13-15)
Rockford Park District - Ingersoll, Sandy Hollow and Sinnissippi Golf Courses: $8.15 for a hotdog or brat, chips and a beer (Aug. 13-15)
2. Wear Your Rockford Pride
Rockford Art Deli: Join for two Live Print Events! Please note it is NOT a Free Print Day. If you bring in your own shirt, you can get it printed on for $8.15. If you want to buy a blank from us and get it printed on, it will be $18.15.(Event #1 Aug. 13 10 a.m.-6p.m.; Event #2 Aug. 15 12-6 p.m.)
3. Eat Up, Drink Up
Guzel: Shawarma Wrap + fries; $8.15 Shawarma Quesadilla + fries $8.15; Falafel Wrap + fries $8.15. (Aug. 16-18)

Wired Cafe: 15% off purchases for the "8 o'clock" hour excludes gift cards (Aug. 15 7-9 a.m.)
Beef a Roo: $1.00 12 oz. Shake - only valid on Summer Shake Flavors: Creamsicle, Grape & Watermelon. While supplies last. (Aug. 15)
4. Sweets and Treats
Cookies by Design: 6 gourmets for $8.15 Treat Box $8.15 Decorating Kit $8.15 (Aug. 15-16 9 a.m.-2 p.m.)
5. Shop, Shop, Shop
Lallygag Boutique: Purchase a Shop Small 815 laminated tote for $.81 Mix and match 2 for $8.15 bracelets Save $8.15 on all Rockford tees and hoodies Shop our $8 and $15 sidewalk sale (Aug. 13 10 a.m.-3 p.m.)
The Bubble Hive Downtown: Limited 815 Tees by RAD, Food Truck and up to 40% off the entire store (Aug. 12-15)
6. Shake, Dance and Sing
Prairie Street Brewing Company: Celebrating Rockford Day with Dockside Live featuring Kelly Steward live. Cost is FREE. (Aug. 15 6-9 p.m.)
7. Spruce Up Your Home
Village Green: offering HALF PRICE PLANTS! Offer not valid on fall mums. (Aug. 15 8 a.m.-6 p.m.)
8. Be an 815 Member
Nicholas Conservatory & Gardens: Individual memberships get $8.00 off membership renewal or purchase! Dual and family memberships get $15.00 off membership renewal or purchase! (Aug. 13-14)

Peak Sports Club/Peak Fitness: "Bring a guest for free day" over the 3 days and anyone who signs up during those 3 days will have the rest of August for free. (Aug. 13-15)

Junior League of Rockford: A limited number of discounted memberships at $81.50 each (Aug. 15 3:30-6 p.m.)
For more details about Rockford Day and to plan your next adventure in the Rockford region click through this website to learn more!