One of my favorite parts of the holiday season is looking at all of the light displays throughout the city. I don't have to go far to see some spectacular displays...some of my neighbors REALLY get into the decorating spirit. But there are a few places I make sure I visit at least once before the holidays are done. If you have family in town and are looking for ways to "wow" them, it's guaranteed that a stop to one of these local light displays will be a shining success!
Rockford's River Lights
Remember a few years ago during the holidays when a video went viral of a house that timed their Christmas lights to the song Wizards of Winter? Imagine that, but involving all of the lights along the banks of the Rock River in downtown! Rockford's River Lights (sponsored by ComEd) looks spectacular if you're driving by, with all of the lighted string trees and the colorful uplighting, but the time you really want to go is Friday or Saturday nights between 5:30 and 8:30 p.m. There are holiday shows of dancing and synchronized lights to music every 15 minutes! You haven't really experienced "Jingle Bell Rock" until you walk through the Esplanade on the west bank of the river downtown during one of the performances.
All Aglow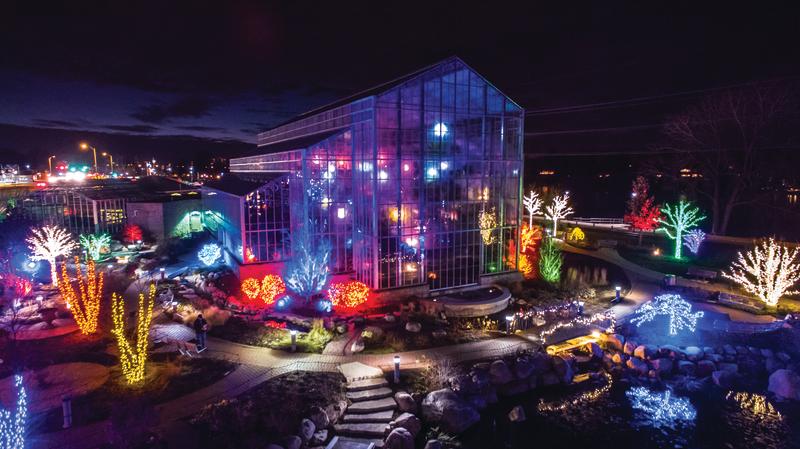 I'm lucky enough that I get to drive by the All Aglow Exhibit at Nicholas Conservatory every day on my way home from work! The amount of lights that they display amazes me each year. I'm not just talking about a few lights here and there. I'm talking about trees, plants, railings, EVERYTHING covered in lights! And that's just the outside! They have several other light features inside the conservatory itself. A walk through the All Aglow Exhibit all bundled up with a cup of hot cocoa in hand is the perfect way to spend a brisk, winter night. Get those Instagram filters ready!
Festival of Lights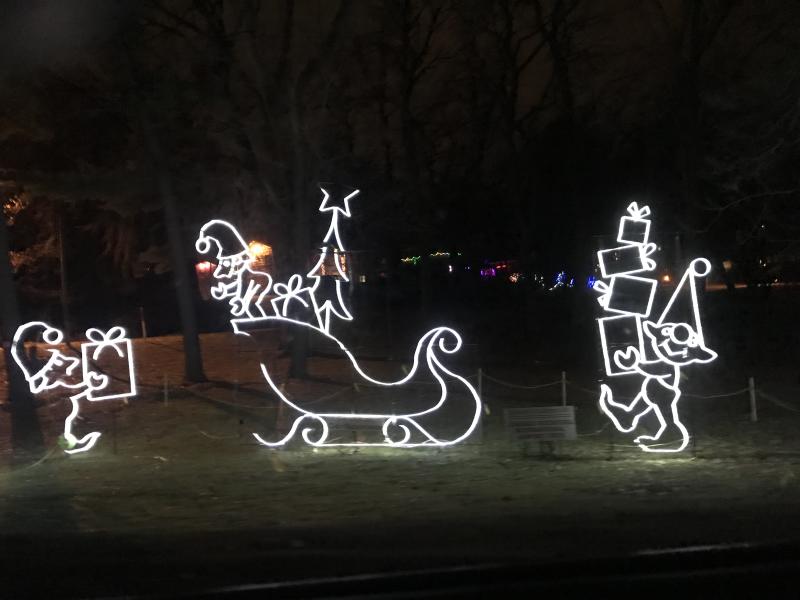 Driving through the Festival of Lights has always been a family tradition for me. I remember when I was a kid, my parents would take my two sisters and I and we would make a special trip to Sinnissippi Park to see all of the light displays. As I got older, I would still make the trip and go through with my friends, and now I go see them with my husband. You'll see a lot of the displays change over the years, but there are a few that remain the same. One of my favorites is right at the beginning where you get to drive under a canopy of lights!
There you have it! Step out of your neighborhood this holiday season and go witness some of the twinkling and shining lights that Rockford has to offer!