I believe that gift cards are the unsung heroes of holidays and birthdays. I know they can sometimes get the reputation of being the "sorry I forgot about you but here's a gift card" gift, but they are so much more than that. I don't know about you, but I love receiving gift cards. They give me the freedom to use them right away or save them a while for a special occasion or wait to buy an item  that's not out yet.
There are countless retail stores and restaurants in the Rockford region that sell so many unique items that it's hard to choose just one good item! Here is a list of some of my favorite spots around town where I will always be excited to get a gift card…and you might too!
Meg's Daily Grind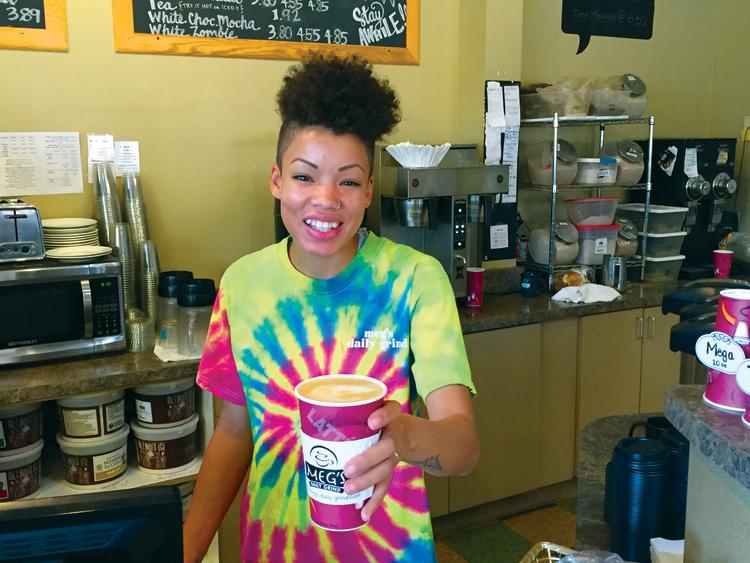 In addition to the extensive, delicious beverage menu already at Meg's, they also have a different "latte of the week" each week (which ALWAYS sounds yummy). A gift card to Meg's allows you to use it on your favorite beverage (a vanilla latte for me!) or wait and see what the latte of the week might be. If you're a frequent coffee drinker, make sure you start a punch card! You can buy 10 drinks and the next drink you buy will be $1 off!
The Canine Crunchery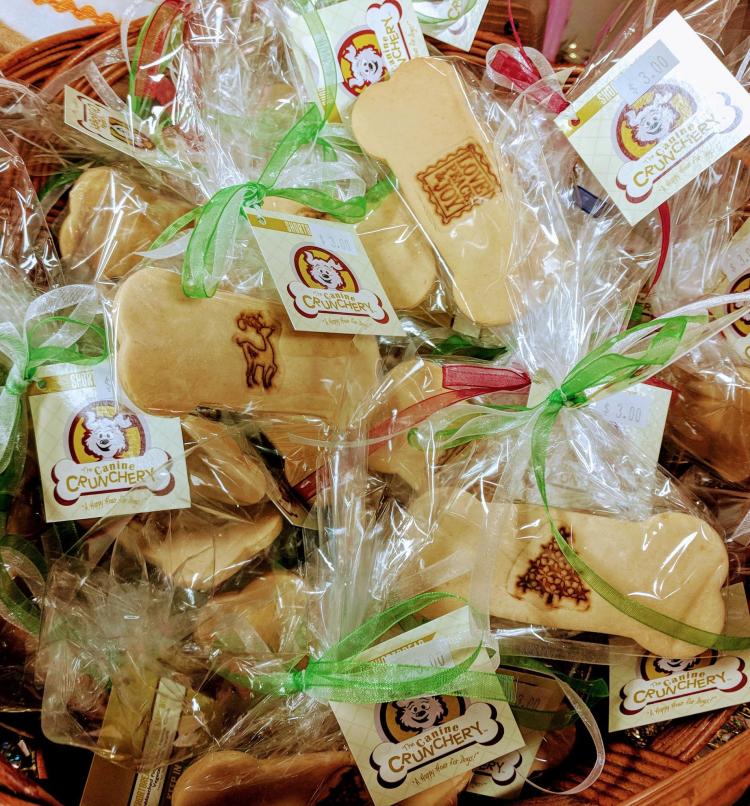 Aside from my family, the one thing I love most in the world is my dog. I love to spoil her and buy her things, and what she loves most is…snacks. Lucky for us in the Rockford area, The Canine Crunchery provides us with yummy treats and biscuits for our pups! A gift card to this specialty shop is helpful because your dog can pick out the treats for themselves! Take your dog with you when you visit The Canine Crunchery so they can wander the store and choose whatever looks best to them. They sell dog treats, chews and biscuits in a variety of flavors, so Fido is sure to find something he/she likes! (They also do doggie birthday cakes…just saying.)
Bath & Body Fusion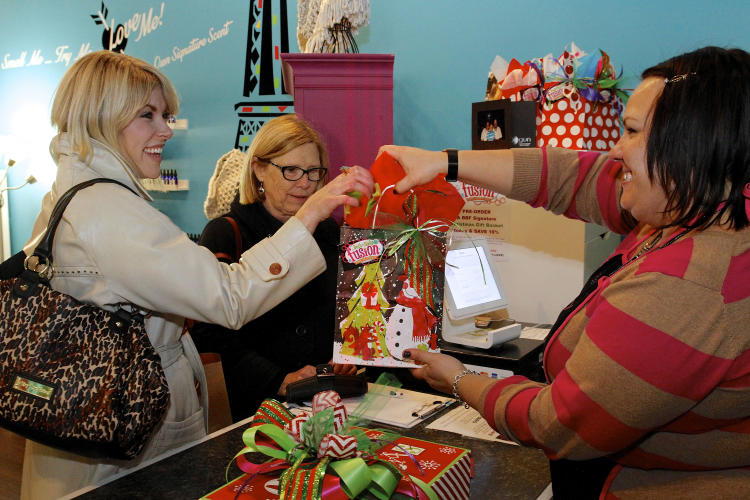 Bath & Body Fusion has so many great items in their store, it's hard to choose just one great item! This is where a gift card comes in handy. Instead of stressing over which item to pick out, let your gift recipient choose exactly what they want! The items in the store around the holidays are especially fun. Instead of a regular bath bomb, pick up a bath bomb that looks like a snowman, candy cane, or even Rudolph! Or go for one of their tried-and-true items like the Dream Cream (which I highly recommend) or the charcoal scrub.
Lino's
There's no doubt that Lino's is one of my favorite restaurants in the Rockford region. Whenever we have family from out of town visiting, we usually go to Lino's because it's everyone's favorite! A gift certificate to Lino's is always appreciated because of how delicious their food is. They have a whole menu of delicious options, but I usually get the lasagna because it's simply perfect. Don't forget to order their famous special salad!
Culture Shock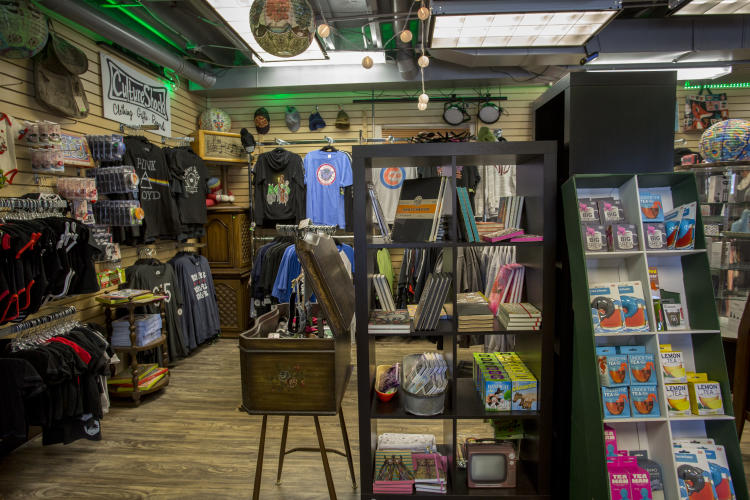 I've received many a gift from Culture Shock, and I love all of them! Culture Shock sells some of the quirkiest things you'll ever see. In the various times I've stopped into the store, I've found bacon flavored candy canes, socks that have a candy print on them, post-it notes that look like ramen noodles, among other things. A gift card to Culture Shock is great because there are so many different items to choose from! Maybe you want a new shirt, or maybe you have your eye on a certain record (yep, Culture Shock has tons of records for sale too!). With a gift card to Culture Shock, you have the pleasure of visiting their awesome store and picking something out for yourself! (While you're there, be sure to grab a stamp card. Get 8 stamps and you'll get 20% off your next purchase!)
Your holiday gift giving should be a breeze with the variety of retail shops and yummy restaurants in the Rockford region! Stop by any one of these locations and ask for a gift card and your gift recipient will be thanking you no doubt!