"Fra-GEE-lay...It must be Italian!"
I kid you not, my family and I could probably quote the whole dialogue to "A Christmas Story." Every year on Christmas Eve, we have family over at my parents' house and we eagerly wait for 7pm that night. This is the particular time the 24-hour marathon of "A Christmas Story" begins.
For 24 hours straight (or whenever we're awake), we'll have the TV tuned into this Christmas classic. Sure we'll only watch it once all the way through, and we always seem to see the same parts of the movie 10 times in a row, but it's now a family tradition for us!
There are so many other classic holiday movies. "It's a Wonderful Life," "Miracle on 34th Street," "National Lampoon's Christmas Vacation"...the list goes on and on. And we're lucky because this weekend there are three holiday classic movies shown at the Coronado...for FREE! Starting at 11am, there will be showings of "How the Grinch Stole Christmas," "A Christmas Story" and "Elf."
Just to get you in the mood for these three cinema favorites, here are some fun facts about each movie:
How the Grinch Stole Christmas
The make-up Jim Carrey is wearing took three hours to apply each time he had to get in costume.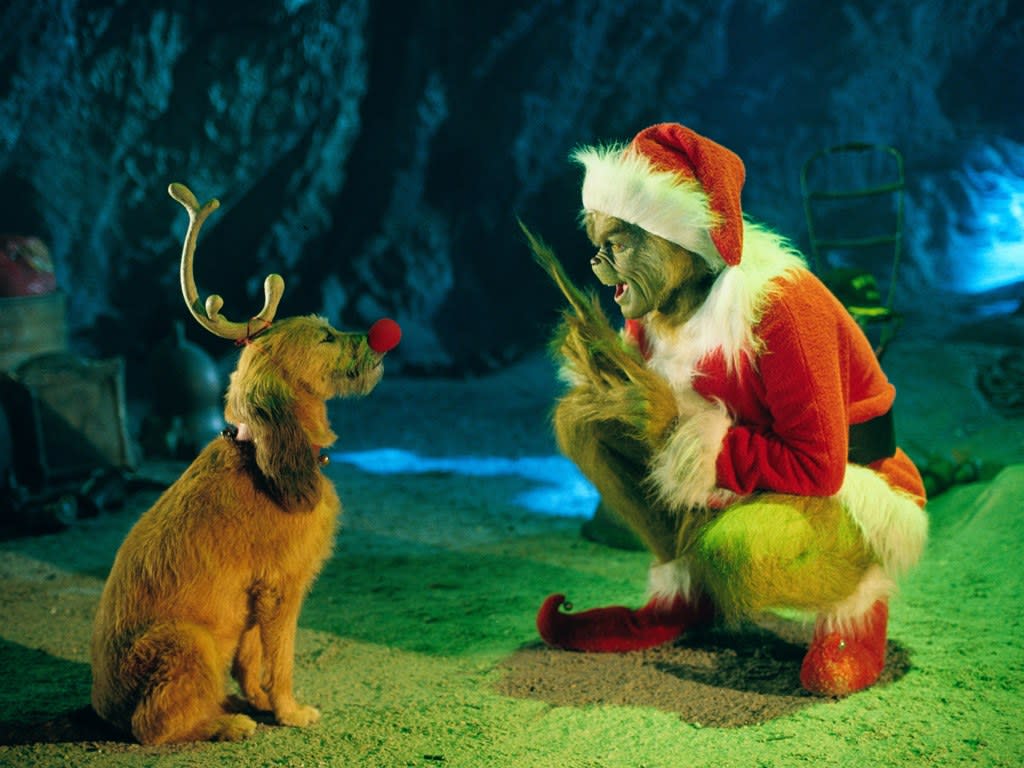 A Christmas Story
In the scene where one kid's (Flick's) tongue gets stuck to a flagpole, it's not actually stuck on there. It's held in place by a hidden suction tube.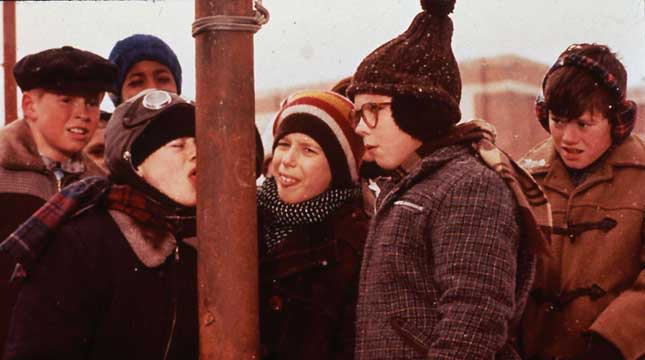 Elf
The cotton balls Buddy eats in the doctor's office are actually cotton candy. (Whew!)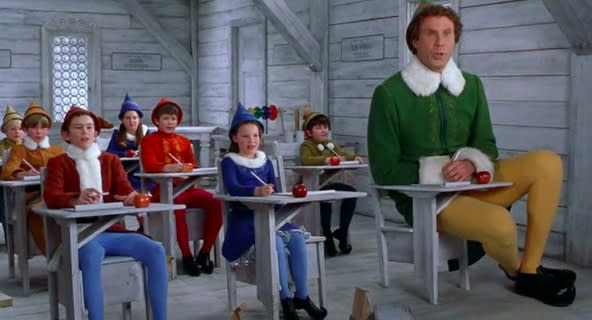 BONUS: Peter Billingsley, the actor who plays Ralphie in "A Christmas Story," appears in the movie "Elf" too! (I'll let you figure out where...)
I can't wait to watch these movies at the Coronado and laugh and quote them with other enthusiasts! And if you haven't decided to go or not yet...I TRIPLE dog dare you to.