Interactive
The Rockford Area Convention & Visitors Bureau is here to help the community interact virtually. Here are some RACVB-curated programs, as well as some highlighted partner productions to help us all stay connected, engaged and mentally and physically fit. Please join us!
To-Go Tuesdays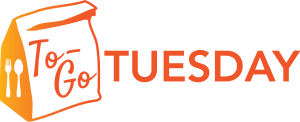 To-Go Tuesdays was part of an 11-week, region-wide awareness campaign to support our local food and beverage industry as it prepared for cooler weather and pandemic-related restrictions. To-Go Tuesday began on Tuesday, October 6, as a virtual gathering place and weekly Facebook event supporting local restaurants with marketing efforts, and ran through Tuesday, December 15.
As part of the campaign, RACVB awarded a $25 gift card to one lucky winner per week from a local restaurant located within the 11 municipalities of Winnebago County. To be eligible to win a $25 gift card, participants shared a photo of their recent to-go order from any local restaurant on social including the hashtags #ToGoRockford and #GoRockford. 
Week of Oct. 5-9 - Cherry Valley
Week of Oct. 12-16 - Durand
Week of Oct. 19-23 - Loves Park
Week of Oct. 26-30 - Machesney Park
Week of Nov. 2-6 - New Milford
Week of Nov. 9-13 - Pecatonica
Week of Nov. 16-20 - Rockford
Week of Nov. 23-27 - Rockton
Week of Nov. 30-Dec. 4 - Roscoe
Week of Dec. 7-11 - South Beloit
Week of Dec. 14-18 - Winnebago
Demos & Recipes from Our Local Chefs
Check out great home-cooking tips from regional chefs and restaurants. Please contact us at Social@GoRockford.com if you're a local restaurant and would like to share an at-home recipe or go live with a virtual cooking class!
What's Cooking at Home?, Episode 1: Chef Patrick Alberto from Octane in downtown Rockford dishes up a favorite recipe of Cumin Pork Noodles. Watch the inaugural episode below!
What's Cooking at Home?, Episode 2: Rockton-based Sugar Britches Old Fashioned Candy helped us satisfy our sweet tooth by teaching us how to make delicious caramels. Watch the episode HERE!
What's Cooking at Home?, Episode 3: The Beefaroo team services the Rockford region with seven different locations. Thanks to their team for creating one of their staple items - a healthy, kid-friendly turkey wrap. Watch the episode HERE!
What's Cooking at Home?, Episode 4: Ronit Golan, owner of Ronit's Kitchen, explains how to make a traditional Israeli pancake dish called Malawach in our latest edition. The dish is versatile and can be made either sweet or savory. Watch the episode HERE!
"Up, Up, Up" is Stay Home Songs Winner!
Up. That is the direction of our community, and, as such, RACVB is thrilled to continue celebrating our upward journey together by announcing "Up, Up, Up" by Rockford native Clark Kelly as the winner of Stay Home Songs, RACVB's community songwriting contest. One of 25 entrants, "Up, Up, Up" stood out to our five expert judges and was selected as the song that best embodies the resiliency of our community. To listen to the winning song, click HERE! For a contest recap, visit GoRockford.com/Songs. 
Rockford Coloring Book
Take out those crayons or colored pencils and color some of these downloadable pages from our Rockford Coloring Book!
Klehm Arboretum & Botanic Gardens
Forest City Beautiful 
Rockford Symbol
Cheap Trick
Rockford Art Museum (15 different coloring pages)
Virtual Fitness
In search of a virtual community with physical fitness in mind? Check out some of these area businesses offering live and recorded online workouts you can do from home!
Movement Fitness
Namaste Studios
Nspired Yoga
Womanspace
YMCA
Virtual Tours
Catch a glimpse of some of our region's most beautiful activities and events spaces by taking a virtual tour today. If you represent a site or attraction and would like to be included on our virtual tours list, please send an email to social@gorockford.com we'll add you to this page!
Frank Lloyd Wright Laurent House
Mercyhealth Sportscore Two
Rockford Art Museum (Sonic Disruptions exhibit)
UW Health Sports Factory