CRE8IV Sponsors
Bringing mural art to the region presents a unique opportunity to engage visitors to the area and thus revenue for businesses. It helps to create an identity for downtown Rockford and has the ability to add to the transformational pride of this region. In 2019 the community came together to sponsor these murals which were completed by internationally-known and local artists. Now in 2021 we are excited to bring back CRE8IV to continue the vibrancy and uplift our region for our community and visitors.
Over the course of June 7 - 11, 2021, local and visiting artists will transform tired and dull walls into beautiful works of art in Rockford, Loves Park, Rockton and Pecatonica. This year, dependent on fundraising and community support, RACVB will add another three to five murals in Rockford, and one mural each in Loves Park, Rockton and Pecatonica.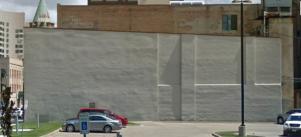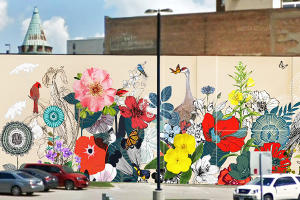 (Before and after the mural located at The Symbols)
Challenge Grant
CRE8IV is produced and presented by RACVB and made possible in part by a $20,000 matching grant from the Kjellstrom Family Foundation. In order to fully match the Kjellstrom Family Foundation grant, RACVB is working to secure match funding through sponsorship of the initiative and each mural. For details on sponsorship and support options, contact mbrown@gorockford.com or 815.489.1655.
If you are interested in sponsoring a future mural project or to learn about all of the sponsor opportunities currently available, please contact Martesha Brown, Director of Advancement, at 815.489.1655 or mbrown@gorockford.com.
2019 Sponsors
GRANT SPONSORS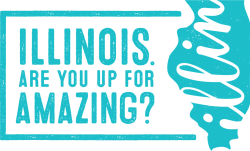 MURAL SPONSORS
          Jennifer Furst
Painters Union Local 607
SUPPORT SPONSORS
FRIENDS OF MURAL SPONSOR

HOTEL SPONSORS