CRE8IV Sponsors
The Rockford Area Convention & Visitors Bureau has received a grant from the State of Illinois for $91,800 to complete 8 murals in 15 days in downtown Rockford. In order to receive the grant, we are required to match these funds through personal investments, sponsorships, and donations.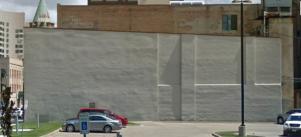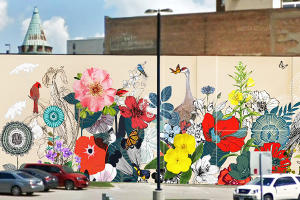 (Before and after the mural located at The Symbols)
Bringing mural art to the region presents a unique opportunity to engage visitors to the area and thus revenue for businesses, helps to create an identity for downtown Rockford, and has the ability to add to the transformational pride of this region. Murals will be completed by internationally-known and local artists. Incorporated into the completion of the murals is a community festival highlighting the great work of the artists and embodying the culture of the region.
This impactful initiative cannot be done without your help. We challenge you to join us in collaboration by providing financial support for the 8 murals in 15 days. Donations are tax deductible and include various benefits ranging from logo recognition on the mural walls, on the mural walking tour map, inclusion in our social media posts, RACVB newsletters, mentions on an artist blog or website, and more!
 Sponsorship Options
Mural Wall Sponsorships - $7,000
CRE8IV Event Presenting Sponsor - $5,000
CRE8IV Event Supporting Sponsor - $3,000
Friends of the Murals - $1,000-$2,750
Click here to view our full sponsorship packet. For additional details in sponsorship opportunities, contact Martesha Brown, Director of Advancement, at 815.489.1655 or mbrown@gorockford.com.
Current Sponsors
GRANT SPONSORS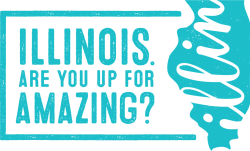 MURAL SPONSORS
SUPPORT SPONSORS
FRIENDS OF MURAL SPONSOR

HOTEL SPONSORS