Black History Month
Join us in paying homage to Black History all over the globe and right here in our very own Rockford region. Black History Month is a great way to honor those who have played a significant role by remembering the stories, experiences, contributions, and achievements. See the opportunities below as just some of the ways we can celebrate and become more knowledgeable about this historic month, together.


Zoom Backgrounds
Download our custom Zoom backgrounds celebrating Black History Month. Click on the below images to download each image. 
Facebook Frame
Update your Facebook profile picture to include our custom Black History Month Facebook frame. Click on the image below to access the Facebook frame.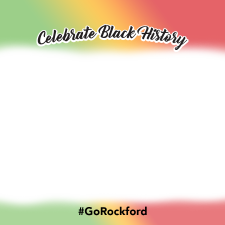 What Black History Means to You
We asked local resident Rebecca Francis a few questions about Black History Month. She sits on the RACVB Foundation Board and is the Chief Officer of Ignite Change Solutions. Read below to learn more from Rebecca:

What do you encourage others to do to learn more about black history or to create a sense of belonging and allyship?
Rebecca: Taking an interest in learning how to support and honor months such as Black History Month creates space for learning about other cultures. Being an intentionalist can begin the process of removing barriers and connecting authentically. One way to honor Black History Month is by becoming a better ally and educating yourself. That means learning about the Black experiences and looking within yourself—challenging assumptions, attitudes, and beliefs—and bringing unconscious biases to light. As the famous memoirist, Anaïs Nin said, "We don't see things as they are; we see them as we are." This is an excellent start for employers to start taking immediate steps to show their support and create opportunities for inclusion and belonging.

What does Black History Month mean to you?
Rebecca: Black History Month is a reflection month. It reminds us of our ancestors, prominent activists, and advocates for various sacrifices for a more equitable world filled with justice for all. It serves as an additional opportunity to reiterate our history's importance to our children and celebrate black excellence while fostering a continuous passion and appreciation for advancement. I specifically appreciate the chance to encourage ALL people to see the beauty in our history and its constant evolution of change. Although we have a long way to go, companies and organizations worldwide seek to learn, understand, and grow in their growth zones to foster more equitable opportunities. Finally, this month opens doors for intentional conversations with allies to empower people of color to belong unapologetically. Black History Month can be described as a month of reflection, honor, culture, expression, opportunities, achievement, love, progress, strength, and possibility.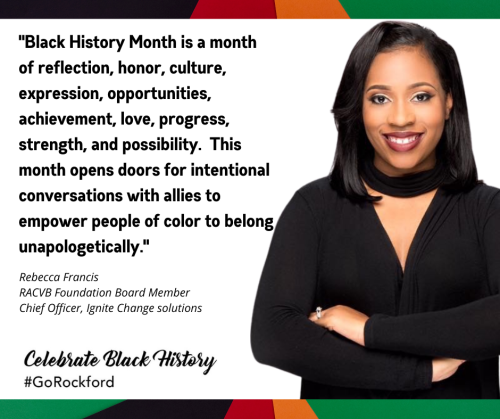 We also asked local resident Joshua Patterson what Black History Month means to him. He is an entrepreneur and community advocate. Read below to learn more from Joshua:
Black History Month.  – A Story of Pride & Identity by Joshua Patterson
America is the product of different people sharing the same space, with different ideas, for a common goal – life, liberty and the pursuit of happiness. The American experience has grown through looking back and learning. Black history month is an opportunity to honor contributions to our community while learning from our experiences through storytelling. With this in mind, I would like to share a personal story of pride and identity.
My five-year-old son approached me last week and told me, "Even though people are different, that's okay, we do not have to be mean to each other." I was proud, curious and cautious at the same time. Proud because he has a sense of community. Curious to see if he has a sense of self. Cautious because my response will shape the foundation of his cultural, ethical and communal sensibility. I decided I needed more information to make an informed decision on how to approach this conversation with a five-year-old.

Continue reading the story here.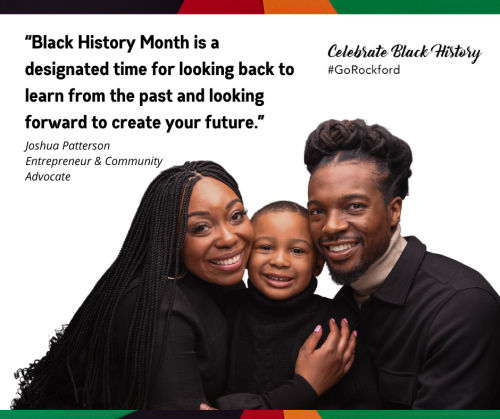 Local citizens in the Rockford region answer the question, "What does Black History mean to you?"