Black History Month
Join us in paying homage to Black History all over the globe and right here in our very own Rockford region. Black History Month is a great way to honor those who have played a significant role by remembering the stories, experiences, contributions, and achievements. See the opportunities below as just some of the ways we can celebrate and become more knowledgeable about this historic month, together.
Zoom Backgrounds
Download our custom Zoom backgrounds celebrating Black History Month. Click on the below images to download each image. 
Facebook Frame
Update your Facebook profile picture to include our custom Black History Month Facebook frame. Click on the image below to access the Facebook frame.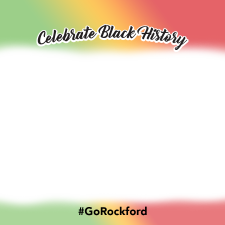 What Black History Means to You
Local citizens in the Rockford region answer the question, "What does Black History mean to you?"