Forest City Beautiful
Follow Forest City Beautiful all year long on Facebook here. 
Donate
Please consider donating to Forest City Beautiful to assist in downtown Rockford beautification efforts.
About Forest City Beautiful
Since its inception in 2014, Forest City Beautiful's focus has been to improve downtown civic spaces by restoring public landscapes, installing and planting gorgeous seasonal planters and installing public art sculptures and large-scale murals for local residents and visitors to enjoy. In addition, benches, bistro tables and chairs and directional way-finding signage have been sprinkled throughout State Street and additional trash receptacles have been added to help keep the downtown beautiful, clean and functional!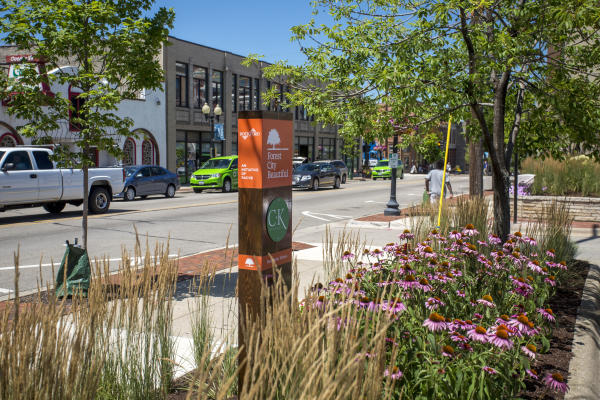 "The Forest City Beautiful project has helped to dramatically change the perceptions of our region by providing cleaner and more attractive spaces, which has led to a better quality of life for our residents and richer experiences for visitors," said Tana Vettore, director of destination development for the RACVB. "Our partners, including our great partnership with the City of Rockford and Rockford Sharefest, have certainly allowed us to do more, grow faster and show the community the value of creating spaces people can enjoy. We are extremely grateful and excited to continue this mission to love on our city even more in the years ahead."
If you are interested in supporting the Forest City Beautiful initiative, download the sponsorship document HERE or contact Martesha Brown at mbrown@gorockford.com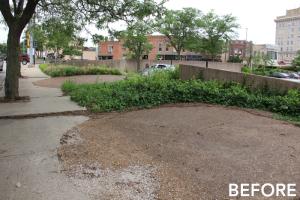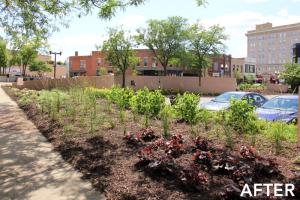 Sponsors
Forest City Beautiful is supported by the generous donations of individuals and organizations in the community. In 2014, RACVB seeded the initiative with $80,000 from its board-designated Wendy Perks Fisher Fund for Innovation and from an initial commitment of $110,000 from the City of Rockford. In addition to seed funding from the City and RACVB, more than $120,000 has been raised to support the multi-year beautification effort. In addition more than 2,500 Sharefest volunteers have given their time and talents to this project.
Gateway Sponsor

Lot Beautification Sponsors

Supporting Sponsors
For more details on Sponsorship Options, click HERE!
Related Blogs
September 14, 2016

Rockford is a city that was built by artisans who came to northern Illinois to sculpt a bright