UW Health Sports Factory
The Rockford Area Convention & Visitors Bureau and the Rockford Park District recently worked with DV Digital to create a virtual tour of the new UW Health Sports Factory. The tour allows viewers to walk through the facility and experience this great new venue from anywhere in the world.
Take the tour now: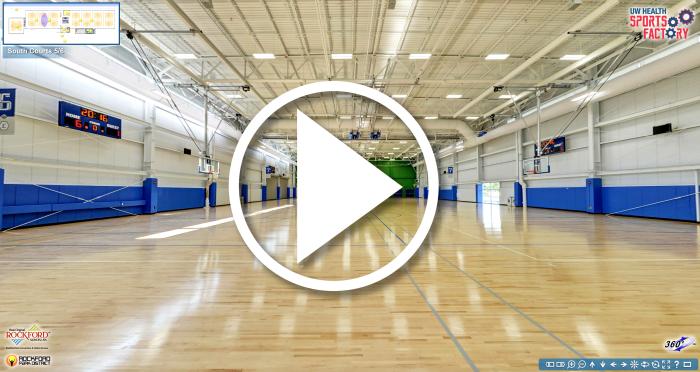 UW Health Sports Factory Facts
Rockford's new premiere multi-use riverfront indoor sports venue opened on June 1, 2016. The facility contains 108,000 sq ft of space to used for a variety of indoor amateur sports. The flexible floor space and accommodate:
8 regulation size basketball courts
16 volleyball courts with 2 championship volleyball courts
Space for other sports such as dancing, cheer, etc.
5 meeting rooms
Riverfront boardwalk
The Courtside Grill and concessions onsite
Seating for up to 3,700 people with portable bleachers
Access to downtown Rockford within a short walk
More information can be found at www.uwhealthsportsfactory.com.