Local chefs, baristas, bakers, bartenders, wait staff, crews - and especially our Rockfoodians - are ready for Rockford Region Restaurant Week (Jan. 31 – Feb. 6).  
 
Venture on or off the paths around the region to discover the most delicious and unique specials our local establishments have to offer. Residents and visitors alike know that when you are here you can get a wide variety of delicious entrees, sides, desserts, baked goods, sweet treats, delicious drinks and more. You're also supporting local business owners in our community by taking part in this fun, annual event. That's the icing on the cake! 
 
We want you to be ready for all the amazing flavors to indulge in so we've created our top 5 ways to have the best experience possible during this fun (and delicious) event all week long. 
 
1. Dine or Drink Out for a Weekend Date Night 
When the weekend rolls around it's always fun to make a reservation and look forward to spending quality time around the table at your favorite local restaurant or at a place you've never tried before.  
Pro Tip: We recommend making those reservations well in advance to ensure you don't miss out on special items or details that can only be enjoyed during RRRW. Especially if you are looking for a unique experience. At Alchemy at Aldeen you can dine Supper Club-style in an Igloo overlooking a cozy outdoor fire and one of Rockford's premiere golf courses. Sign me up! 
Some great dine-in suggestions are: 
Alchemy at Aldeen  
Tower Kitchen & Bar 
The Top Rooftop Bar & Lounge 
8th Ward Pub 
Scanlan's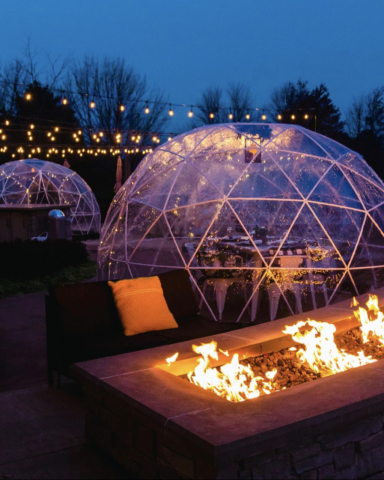 2. Take It To-Go After a Long Day 
No muss, no fuss! After a long day it's nice to come home to a warm, delicious meal. So, why not call that to-go order in from a new place you've never tried before and treat yourself to a unique meal? Another upside to enjoying local culinary goodness in the comfort of your home is there's also no added meal prep mess to clean in the kitchen when you're done. Such a win-win. 
Order up at: 
Salamone's Cherry Valley 
Salamone's North 
Gerry's Pizza 
Panino's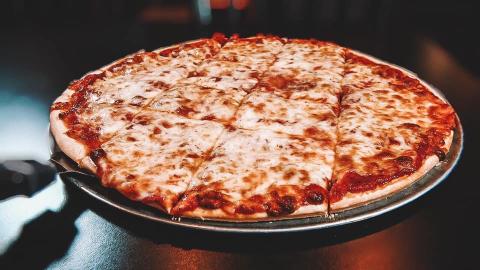 3. Cater a Company Meal For a "Job Well Done" 
There are many ways to say 'thank you' to a hardworking team, and top on my list might I add, is through tasty food and beverages. Treat your team to a job well done with a catered meal from one of our area's eateries. It's a fantastic way to build rapport with one another while also supporting other local area businesses in our community. What could be better? 
Fun fact: I recall sitting with our team years ago in a conference room with a to-go jug of Wire Cafe's coffee and delicious pastries being shared…It was a time to let loose and have some good ol' coffee talk with one another. That was the day I was introduced to the homemade Espresso Mini Muffin. I still crave it to this day. That's the thing about certain foods…they stick with you and evoke great memories. Which memories will you create during RRRW? 
Cater from: 
Wired Café 
Lucha Cantina 
Deli Italia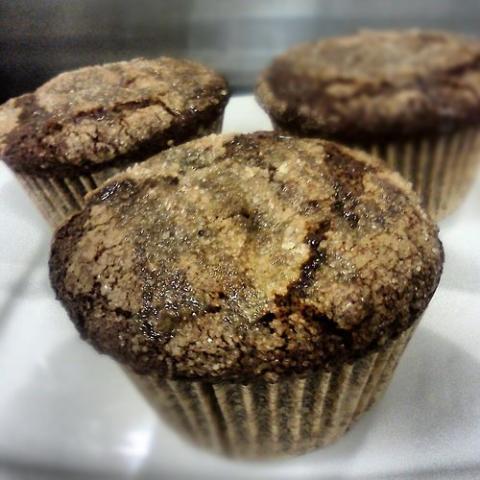 4. Pay It Forward with a Treat 
It's not a new concept but a fun tradition…paying something forward. If you are in line at your favorite local establishment during RRRW, consider purchasing someone else's coffee, add a side of french fries to their order or paying for their meal. Every act of kindness matters large or small. It will bring goodness to your own day and will hopefully encourage that person to pass along the kindness too! 
Give kindness at:  
BeefaRoo 
Mrs. Buckbee's Wake-N-Bake 
The Filling Station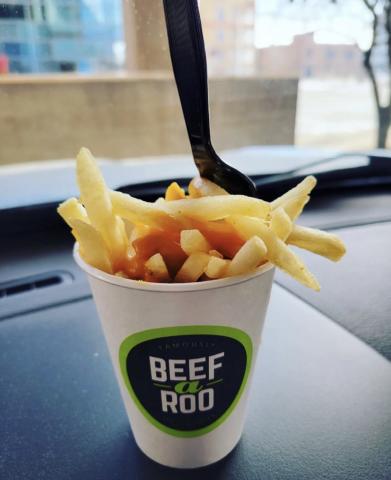 5. Buy Gift Cards for Valentine's Day 
It's the right time to be thinking about what to get your loved ones for Valentine's Day. Consider the ultimate gift of food and beverages and support local by purchasing gift cards. What a great way to feel and spread love in the Rockford region. You can also throw in a side of chocolates, pastries, cupcakes or cakes to sweeten the surprise! 
A gift card now makes for a great experience later at: 
Ernie's Midtown Pub 
Abreo Restaurant  
Rockford Casino – A Hard Rock Opening Act 
The Firebarn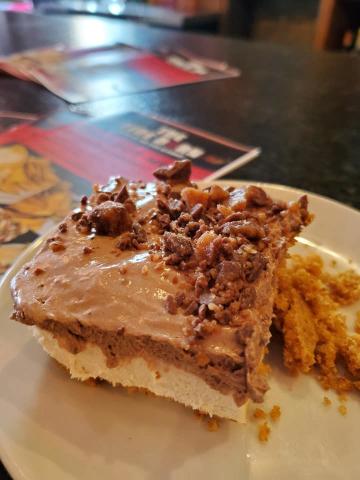 We hope you have a one-of-a-kind experience during this year's Rockford Region Restaurant Week…so much so that you cannot help but share your photos with us by including #RockfordRegionRestaurantWeek and @gorockford on social media!
For more details about participating businesses, specials, giveaway opportunities and more announcements click here: www.gorockford.com/restaurantweek.