When was the last time you stepped foot in Davis Park? Whether it be a day, a month or year since you were there, the Rockford Area Convention & Visitors Bureau is providing a reason to not only step, but workout, dance and sing your way into Davis Park this summer!
Located in downtown Rockford, Davis Park is a long-standing area attraction as an entertainment venue. It is host to outdoor festivals, fairs and concerts, Friday Night Flix movies in the summer and ice-skating in the winter. In fact, the City of Rockford, along with additional community partners, began a feasibility review of the location in 2015 and laid out a plan for the future of Davis Park.
With the UW Health Sports Factory bringing thousands of visitors to the region annually and the upcoming addition of Embassy Suites downtown, it's high time Davis Park went into high gear on renovations. Fortunately, through a partnership with the city, Rockford Sharefest answered that call and announced the refurbishment of Davis Park as part of their 2019 Summer Project. This summer, over the course of 5 days, community volunteers came together to clean, paint, and plant, giving the park a bit of sprucing up.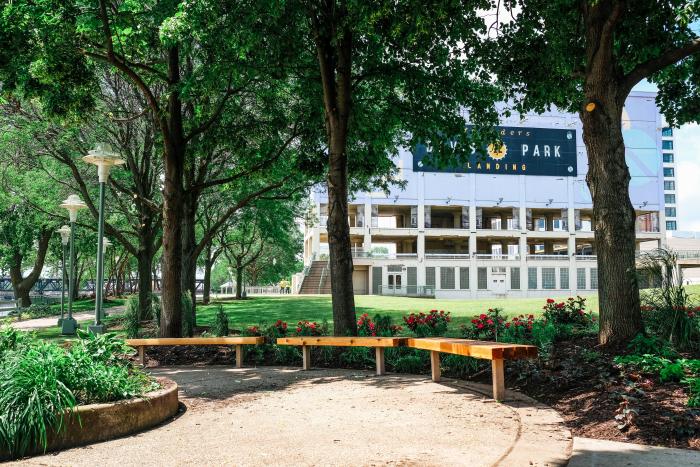 With a fresh new look and a larger vision for the park set to unfold over the next few years, Davis Park has already brought residents and visitors back with an event series called "Summer at Davis Park." The series introduces Workout Wednesdays and Music at Davis Park. These events are part of an aim to make Davis Park a hub of culture and special events by pulling and uniting the community in recreation, art, music and fun.
Workout Wednesdays takes place on the north lawn of Davis Park every Wednesday through August, from 5:30 - 7 p.m. The weekly workouts are free and feature high-energy music and exercise led by fitness instructors from the YMCA of Rock River Valley. Workout Wednesdays also include a free Kid Zone for kids ages 5 – 12, with activities led by the Rockford Park District's Youth Sports Department.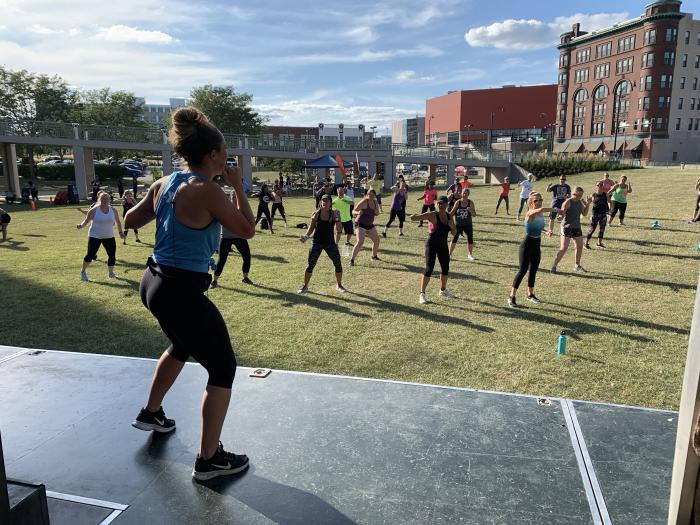 Music at Davis Park represents a variety of music genres and features live bands, performers, food and beverage trucks and vendors. Concerts take place every Thursday in August from 5 - 9 p.m. The concerts take place on the north lawn of Davis Park and are free and open to all.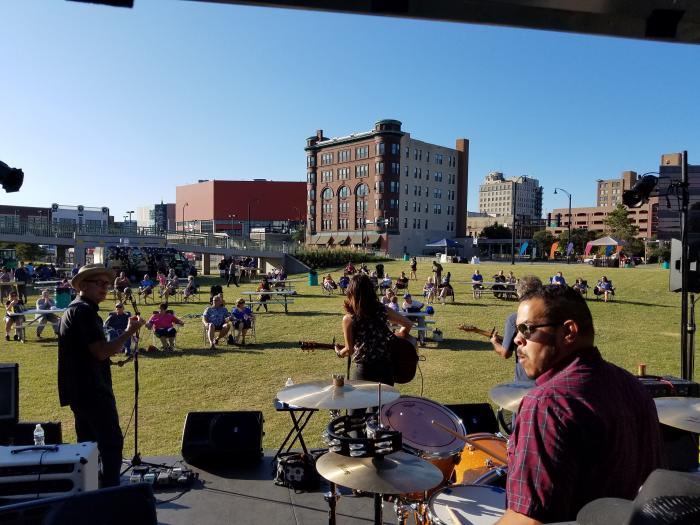 If you appreciate a good workout, enjoy outdoor music venues or simply want to see Davis Park in its refreshed state, check out the schedule for "Summer at Davis Park" below.
Workout Wednesdays Schedule:
August 14 – Les Mills Grit with Marcus and Joy
August 21 – Les Mills Combat with Marcus and Joy
August 28 – Urban Line Dance with Beverly
Music at Davis Park Schedule:
August 15 – Los Arenales and DJ Cachorro
August 22 – Dingo and August Hotel
August 29 – Too Deep & So Wavy
TIPS BEFORE YOU GO
Parking is available in nearby surface parking lots at no cost, including lots at S. Main and Cedar Streets and S. Main and Green Streets, both immediately west of the park.
For concerts, guests are invited to bring blankets, picnic gear and lawn chairs.
Outside food and non-alcoholic beverages are permitted.
Pets on leashes are welcome, as long as they are friendly and owners clean up after them.
Sorry, no smoking or vaping.
Summer at Davis Park is made possible, in part, by generous sponsorships from the River District Association and Project First Rate.
To learn more about "Summer at Davis Park," visit gorockford.com/davispark.