Family Fun
If you're looking for family reunion fun, you've found the right place and a good starting point is Volcano Falls Adventure Park in Loves Park, where all ages are sure to find their game. Think go-karts, batting cages, laser tag, arcade games, mini-golf and much more!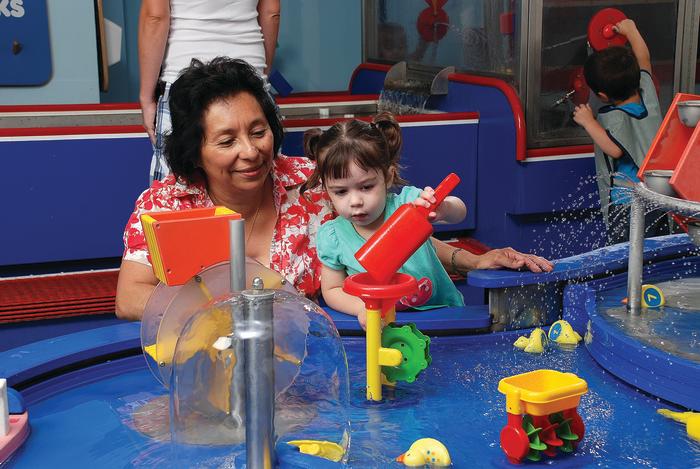 The indoor/outdoor fun continues in downtown Rockford at the Riverfront Museum Park, where the award-winning Discovery Center Museum is located. The museum features more than 300 interactive exhibits indoors, and an exterior playpark on the banks of the Rock River.
As you head east across the river, be sure to make time for some ice skating at Carlson Ice Arena, one of the Rockford Park District's many recreational offerings throughout the region. Carlson features a 200 x 85 feet ice rink with seating for 600 spectators. This facility is also home to the Sapora Playworld, a three-level soft play structure designed for children ages 5-12 and a Tiny Tots Playspace designed for children 4 and under.
After your skating session, another area staple includes 815 Escape. The 815 Escape room features a variety of thematic elements and suspenseful mystery all geared towards teamwork, creativity and critical thinking—perfect for family competition and pride!