Stroll On State Map
Download a copy of the map here!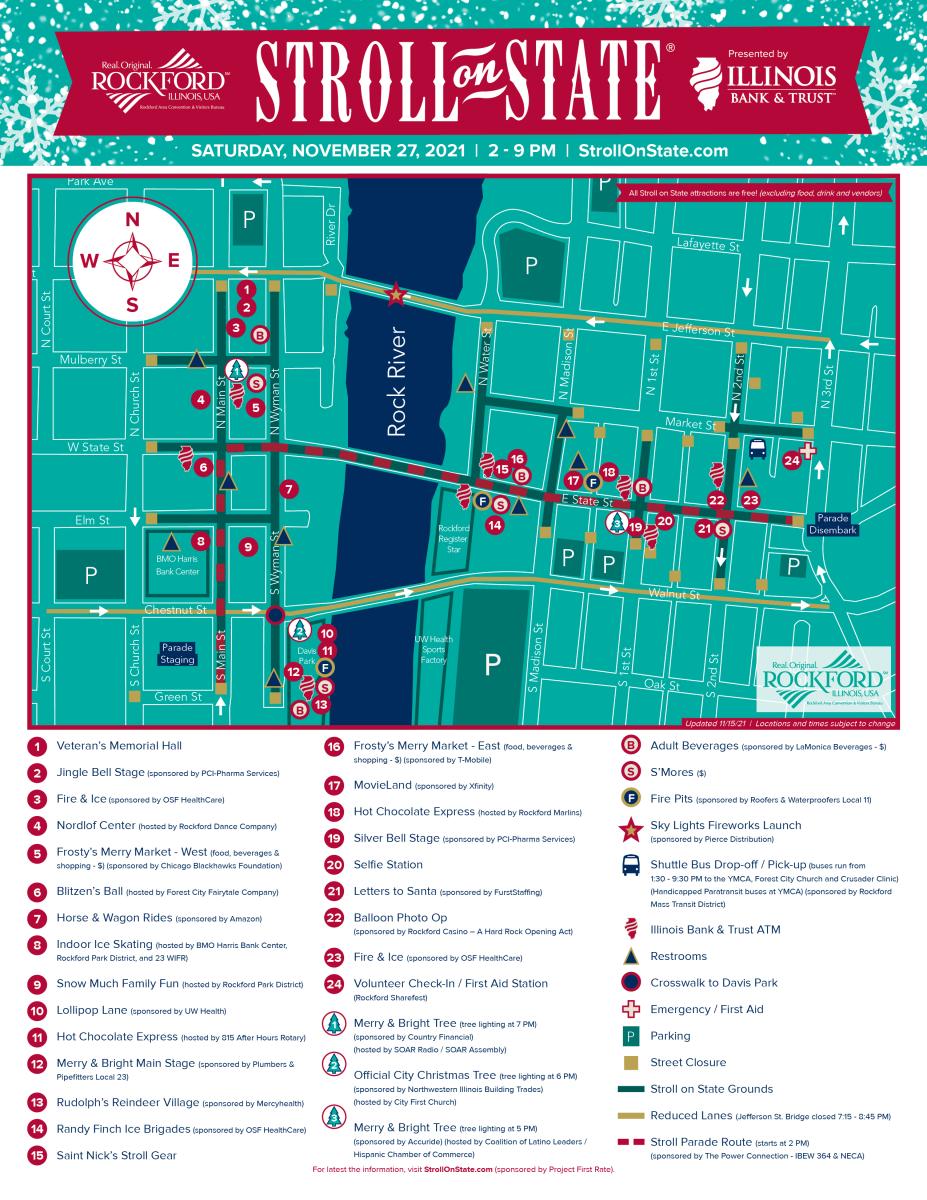 Updated Information:
Please note that in addition to closures previously announced, Chestnut and Walnut Streets between Church Street and 3rd Street will be closed from 10:30 AM to 9 PM. This step is being taken by the City of Rockford and Stroll on State to ensure the safety of event attendees. Residents and businesses should anticipate increased traffic and parking in surrounding neighborhoods and plan for alternative routes.