It's nearing the middle of July and that means TWO things … (1) There are LESS than 5 months until Stroll on State and (2) it's Christmas in July! Summertime means the Rockford region is heating up, and it's time to celebrate! Here's a list of the top things to do in Rockford to join in on the not-quite-Christmas festivities!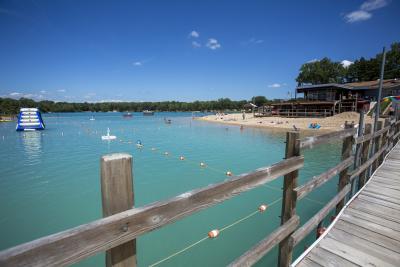 1. Beaches Over Snow
In summer, we prefer sandy beaches over the cold snow of Christmas time. Pearl Lake in South Beloit has a large sand beach with plenty of room for sunning and a gently sloping bottom for safe and enjoyable swimming. If you're looking for more of an adventure than laying in the sand, Rock Cut State Park is a beautiful state park that has two lakes and plenty of outdoor activities including fishing, boat launches, restored prairie and birdwatching, hiking, extensive campgrounds, paddleboat and canoe rental, horse and bike trails, cross-country ski trails and concessions. Magic Waters also has fun for the whole family! With tube slides, body slides, a lazy river, a wave pool, and more, there are activities for all ages to catch some rays and enjoy the day.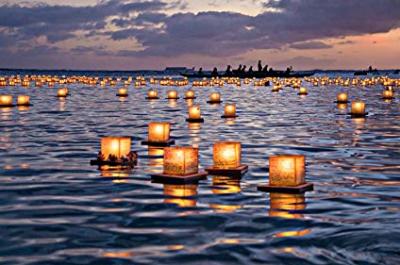 2. Water Balloons Instead of Snowballs
Since the weather is heating up instead of cooling down, water activities keep it fun all summer long! The Water Lantern Festival occurs on July 27th, and was voted #1 Festival by USA Today! Tickets are selling fast, so be sure to check out this event and create a beautiful and memorable experience with friends or family. Here all summer long, the Rockford Ski Broncs' dazzling water ski includes daring jumps, tremendous human pyramids, speedy barefoot skiing, beautiful ballet lines, head-spinning swivel skiing and tricky tricking. Enjoy free, fun family entertainment with multiple dates throughout the summer. 
3. Piña Coladas 
A piña colada is the perfect treat to cool down on a hot summer day. Rockford'd own Dos Reales Mexican Restaurant is serving up a variety of coladas this summer. One option is even served and presented in a real carved pineapple! While you're there, be sure to enjoy the rest of their Mexican cuisine and the friendly atmosphere.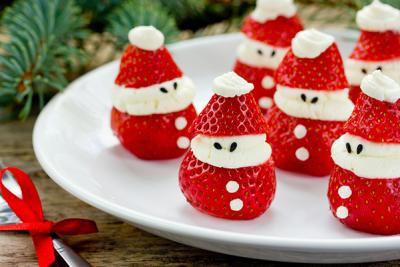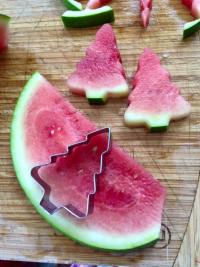 4. Strawberry Santas & Watermelon Christmas Trees 
How cute are these sweet, festive treats? Stop by your local Rockford farmers market to pick up some fresh produce to create these snacks at home for a hot summer day. There is a wide variety of farmers markets that occur throughout the summer in the Rockford region with fun for everyone. If you're looking for live music as well as food trucks and other vendors, Rockford City Market may be the place for you!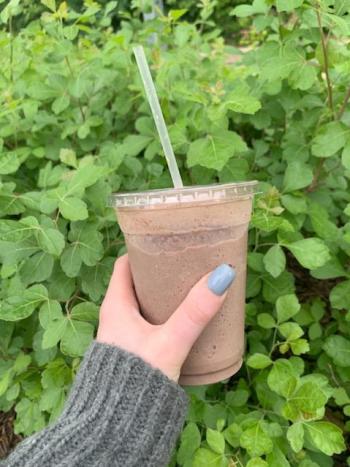 5. Frozen Hot Chocolate
A frozen hot chocolate from Meg's Daily Grind brings the flavors of Christmas to summer. Luckily, you can enjoy this drink year round! But this isn't the only things Meg's is known for ... Meg's Daily Grind is a favorite in Rockford as a specialty coffee shop serving gourmet coffee, espresso, pastries, light lunches, desserts, cold drinks including fruit smoothies and blended ice coffees and teas and chai tea. So many options to try!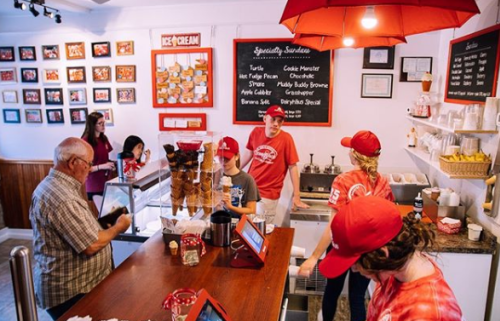 6. Ice Cream from Dairyhaus
Dairyhaus ice cream .... Voted the best ice cream in the stateline region time and time again, it's no surprise that they're serving up the best flavors this summer! Stop by the shop in downtown Rockton and grab a cone or a quart to take home! Even though it's summer now, don't forget that the shop opens up close to Christmas time for the Rockton Christmas Walk as well. With so many sweet, delicious treats, the whole family will find something they like at Dairyhaus.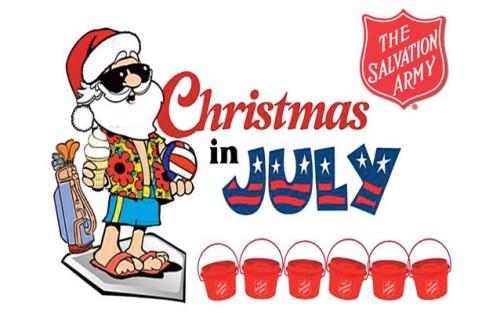 7. Salvation Army at CherryVale Mall
We are used to seeing Salvation Army volunteers in the winter time, but in the summer time too? Help support this program by participating in "Christmas in July" at CherryVale Mall July 26th through July 28th, 10 am to 8 pm. You can either donate to the cause or volunteer to help out! There's nothing better than volunteering your time to get you into the festive spirit. 
The Countdown to Stroll 
Stroll on State is less than 150 days away, and we can't wait! In the meantime, visit these spots around Rockford and enjoy the warm weather while it's here. If you love Stroll on State just as much as we do, you can also follow Stroll on State all year long on Facebook here.