While the summer sun is out and about bringing tans, swimming, and cook-outs to the Rockford Area, we at the CVB are already looking ahead to the holidays- and so are businesses and events in the area. That's right, it's time for Christmas in July! Keep reading to find all of the upcoming events bringing holiday cheer to the area, as well as tips on throwing the perfect Christmas in July Party.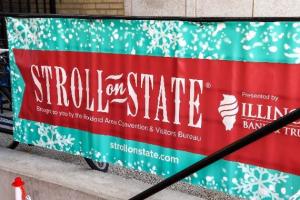 What's a better way to start dreaming of the holidays than to start thinking about Stroll on State 2023? There isn't! Vendor applications and volunteer sign-ups are now live, and we couldn't be more excited. There are lots of ways to help make the magic happen at the upcoming 11th Annual event so check out these pages or the Stroll on State website to learn more.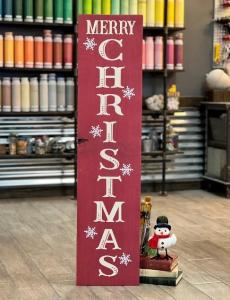 Bristle & Timber
6140 E Riverside Blvd, Loves Park, IL. 61111
Tuesday, July 25
6-8:30 p.m.
Christmas trivia, prizes, cocktails, music, and free mini projects oh my! All of this will be offered at Bristle & Timber on July 25 at their Christmas in July Workshop. Have fun bringing holiday fun to the summertime with this festive wood-painting workshop. Registration is open so don't forget to reserve your spot for some holly jolly in July. 
Bristle Christmas in July Workshop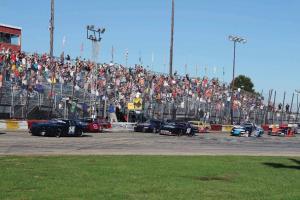 Marine Toys for Tots
9572 Forest Hills Rd. Loves Park, IL. 61111
Saturday July 29
5-8 p.m.
Head down to the track to support Toys for Tots in their Christmas in July toy drive. Marine Toys for Tots distributed over 14,000 toys in the Rockford region in 2022 and continues to grow. They strive to keep the holiday spirit alive all year round so every day feels like Christmas to young children in need.  
Toys for Tots  
Tips and Tricks for a Christmas in July Party
If you want to bring the holidays home this summer, here are some tips and tricks for the perfect DIY festive theme.
Snacks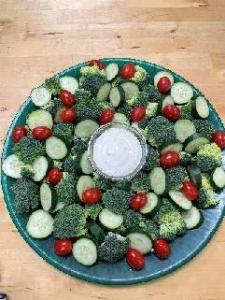 Veggie Wreath
Grab some cucumbers, broccoli, cherry tomatoes, and a bowl of ranch and tie it up with a bow! This makes a refreshing summer veggie platter that doubles as a Christmas wreath lookalike.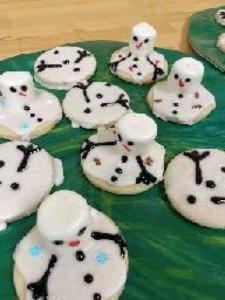 Snowmen Sugar Cookies
Snowmen can't beat the summer heat with this adorable cookie design. Just mix up your favorite sugar cookie recipe and white frosting, place a marshmallow on top, and add eyes, a carrot nose, and maybe a hat or scarf with colored icing or edible marker. This creates a snowman melting into a delicious cookie cascade. 
Lagoon Lemonade 
Make a fun summer drink by simply mixing Sprite, Hawaiian punch, and some lemonade. This sweet punch is a perfect nod to summer with its flavors, and a nod to winter due to its 'melted ice' appearance. Plus, it will help cool you off in the summer heat. 
Watermelon Trees
Another summertime snack that can be made festive is watermelon. If you have a Christmas tree shaped cookie cutter, then you can transform watermelon slices into red trees reminiscent of the holiday season. 
Décor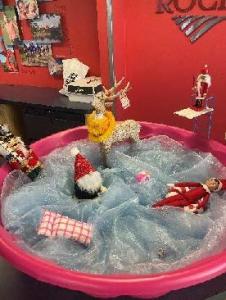 Elf on the Shelf Summer Vacation
Keep the Elf on the Shelf tradition going by incorporating them into your Christmas in July theme. Add mini floaties, sunglasses, or toy surfboards to your elves and have them throw a mini poolside party in your sink or bathtub for some summertime shenanigans.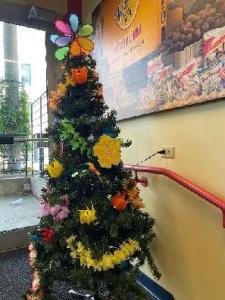 Beach Tree 
If you have a reusable tree and want to use it more than just at Christmastime, here is how you can adapt it to the warm weather. Decorate with floral necklaces, sunglasses, sand buckets, and flowers and you have the perfect summer variation of a Christmas tree.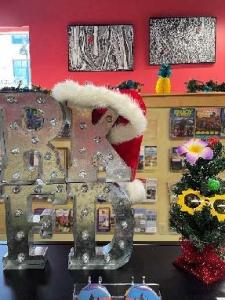 A Very Santa Summer 
Another easy décor idea is to spice up summer decorations with Santa hats. This simple change can make a big difference in the overall aesthetic of your party. Just pull out any Santa or even elf hats you have in storage and add a holiday twist to warm weather décor.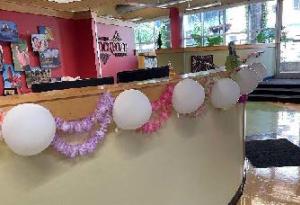 Snowballs 
Hang some white balloons as a nod to winter snow. These decorations are easy to make, low cost, and incorporate both summer and winter themes- perfect to celebrate Christmas in July. You can also adapt this into an activity by using water balloons and having a summer snowball fight! 
Activities
Scavenger Hunt 
This activity is perfect for either home or an office party! Hide an assortment of both holiday and summer-themed items, print out a list for participants, and see who finds the most items. You can reward them with an extra special treat or fun item like a new Santa hat, beach ball, or a scavenger hunt champ ornament. 
Get-to-Know-You Bingo Cards 
Download the blank PDF here to create your own or use our template so guests can get to know each other and their favorite summer and holiday traditions. These can be done as a group, or guests can split up to talk one on one with each other to fill out their sheet. Can be done just for fun or as a competition to see who completes it the fastest. Challenge guests to not repeat other participants for multiple answers.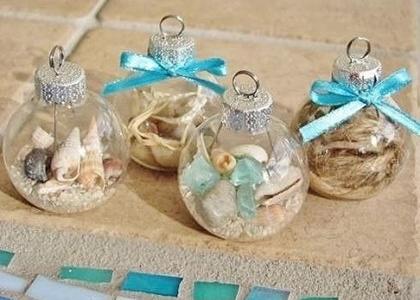 Summer Ornaments 
Another activity for any age is to make DIY tree ornaments. You can fill plastic or glass containers with sand from a beach, make a salt dough ornament in the shape of seashells, paint bulbs to look like beach balls, or turn a rubber ducky into a hanging decoration. This is a great way to save your summer fun and bring it back to add warmth to the cold winter season. 
Movies and Music
If you are throwing a Christmas in July party, make sure to add something for guests to listen to while enjoying activities and snacks! Consider finding or curating a playlist of holiday hits or playing a Christmas flick in the background to add that extra ounce of holiday spirit to your event. These details will make your party pop and bring the holidays to the summer.