I mentioned to someone yesterday how shocked I was that Christmas is only a few short weeks away.  Seems like just last week I was relaxing on a boat and today I'm making my to-do list for the holidays.  Every year I say I'll be ahead of the game, organized and done shopping by the first week of December.  And every year I end up starting just about that time. 
Well, this year it actually worked to my advantage thanks to the many local makers, artists and shop owners around town.  They work so hard to make it even easier and more appealing to shop local.  The convenience, the personal customer care, the intricate detail-work of the items, the good feeling knowing you're giving back to your own community...all while being the hero that gives unique gifts that can't be found anywhere else.  It's a no-brainer really. 

I attended "The Handmade Market" last evening, a local vendor show at Prairie Street Brewhouse.  While I was indeed shopping for gifts to give this season, I came across a few gifts for myself as well.  Which always seems to be the case.  I found a beautifully hand-made scarf (that I won't take off) for such a reasonable price that I would've been silly not to get it.  As I talked with this particular vendor, I heard the story of how my scarf was made, where the yarn was purchased and the hours that it took to create...and because of her care in making my scarf, I appreciate it so much more today as I wear it proudly.  I talked with a woodworker that encouraged me to take up wood carving...which is much easier said than done.  Or the sewing enthusiast that used her talent to make paper doll pillows (pictured below).  And the vintage artist who gave me so much of her time to talk about the vintage-inspired items that she makes.  Magnets, jewelry, bookmarks and other accessories made with the negatives of photographs - many from interesting places right here in Rockford (a few pictured below).  I have a newfound appreciation and tons of respect for the hard work we don't see happening behind-the-scenes. 
It's about repurposing, re-inventing, and creating something special, far from anything anyone has seen before.  So while I walked around drinking my local brew, carrying my local finds, talking to friends I've known for years, it just made the holidays seem all the more merrier for me, and the stress didn't seem to matter anymore.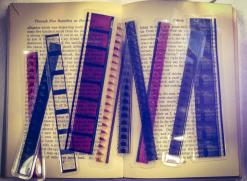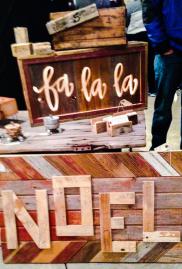 If you missed "The Handmade Market" this past Thursday, you still have a chance to catch another local show this weekend.  "A Local Holiday Market" will be at the Rockford University Campus in the Burpee Center on Saturday from 10a-4p.  This event is free admission and parking.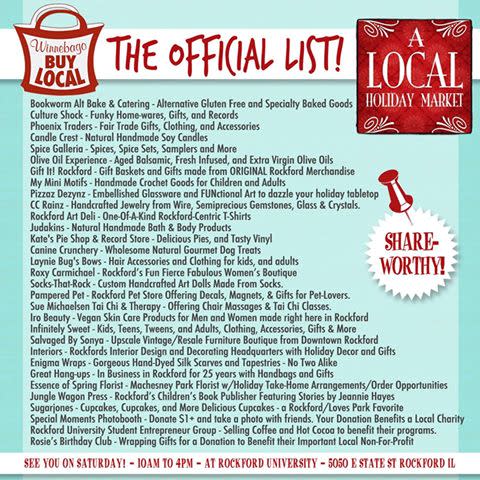 For more information about what's happening around Rockford visit
gorockford.com
 or our facebook, twitter, instagram or YouTube pages.