Craving a good Irish meal this St. Patrick's Day? You're in luck! Make the drive to Rockford and hit up these local establishments, serving up everything from corned beef and cabbage to Irish nachos, green beer, Irish cream cake, tacos and more!
1. Olympic Tavern will be having corned beef and cabbage, Scotch eggs, and Midori green margaritas.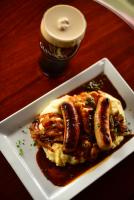 2. Prairie St. Brewing has an extensive St. Patrick's Day menu until March 25th including corned beef and cabbage, Irish nachos, and Irish eggrolls.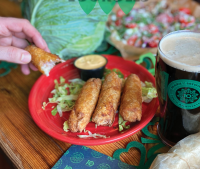 3. Lucha Cantina said they are having their corned beef tacos again on Friday and also nachos (I have had them before and they are so delicious).
4. Urban Forest Craft Brewing is tapping its Irish Red Ale on Friday.
5. Murphy's is having a St. Patrick's Day bash complete with green beer, Irish food, and whiskey.
6. Mulligan's is showcasing corned beef and cabbage, Reubens, and Guinness.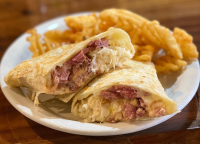 7. Stockholm Inn is planning Celtic music and a corned beef and cabbage dinner.
8. Oscar's Pub and Grill is offering corned beef and cabbage, Reubens, and Guinness drafts.
9. Aero Ale House Loves Park is celebrating with corned beef and cabbage, Reubens, corned beef tacos, and Irish nachos.
10. RBI Brunch Bar has brunch specials including corned beef and eggs and corned beef and cabbage.
11. Tavern on Clark will have corned beef and cabbage on Friday.
12. Candy Cloud has a Mint Cookies N' Cream Shake as their March special.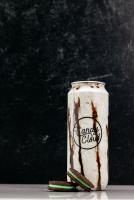 13. Octane said they will be having Corned Beef Bao buns and Irish Stew.  They said they are working on an Irish cocktail.
14. Stone Eagle Tavern has Irish stew, corned beef, and cabbage, Bailey's Irish Cream cake, and Irish cocktails.
15. Alchemy at Aldeen Is serving corned beef and cabbage and shepard's pie.
16. Dusty Boots is cooking up Ruben rolls, Ruben sandwich and fries, corned beef dinner, Jameson shots, Irish mules, Irish car bombs, green beer and more.