I'm naturally a cold person. Any temperature under 75 degrees and I'll most likely need a sweater. There is a space heater near my desk that runs year-round…yes, even in the middle of July. If you're like me and you get cold easily, you might be worried about the chillier weather at Stroll on State. And I'm here to tell you that there's no need to worry!
There are several spots at Stroll on State where you can stay nice and toasty warm. You might still want to bundle up in a coat, hat and gloves, but when the cold starts to get to you, find refuge at these 5 locations.
Fire Pits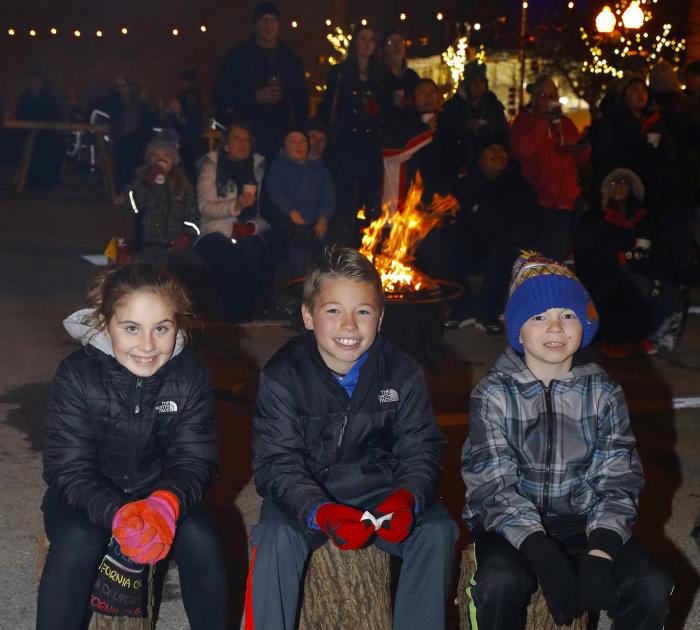 Nothing warms you up better than sitting by a crackling fire. We might not have fireplaces at Stroll on State, but we do have the two Fire Pit locations (sponsored by Nicor Gas)! Have a seat around one of the fire pits either at MovieLand (catch a showing of "How the Grinch Stole Christmas" while you're there) or at the live ice sculpting area. A few minutes by these fire pits will thaw your fingers and toes in no time.  
Hot Chocolate Express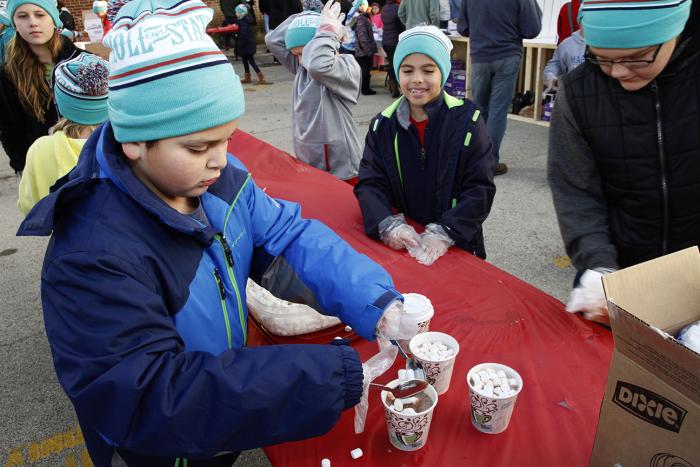 One thing I know always makes me feel better on a cold day is a classic cup of hot chocolate. The hot chocolate will be flowing at Stroll on State at the two Hot Chocolate Express stations! Pop over to see some of Santa's "reindeer in training" on the west side of the river, and grab a cup of hot chocolate. Or if you're at MovieLand (warming up at that fire pit area), hop over to get some cocoa. Your tummy will thank you! (The Hot Chocolate Express stations are hosted by the Guilford High School Swim Team and Rockford Marlins Swim Team.)
Local Shops/Restaurants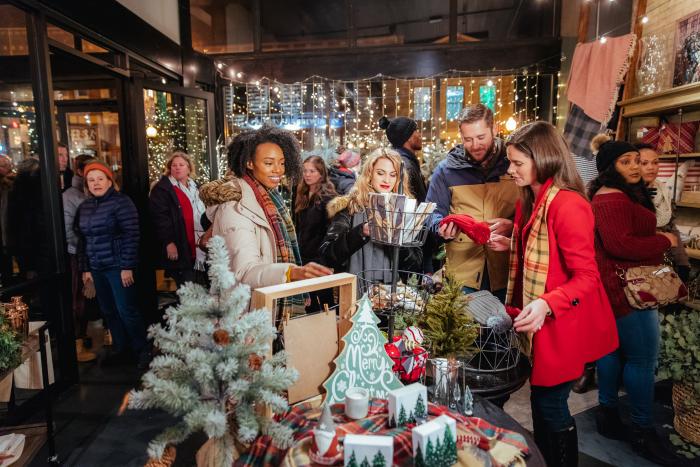 You don't have to be outside during the entire time of Stroll on State…there are numerous local shops and restaurants that will be open during the event! If you're getting a little chilly with all the outdoor activities at Stroll, take some time to stop into one of the stores. Not only will it give your body time to thaw, but you might also find that perfect holiday gift you've been searching for! 
Indoor Ice Skating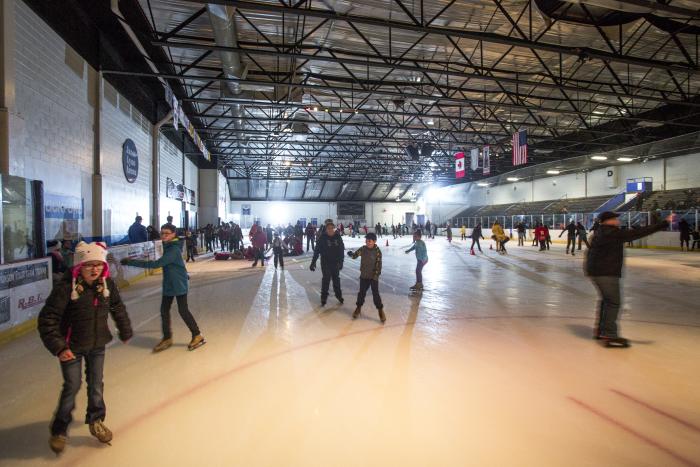 It might sound counterproductive, but you can warm up by hitting the ice! Riverview Ice House will be open during Stroll on State and offering free indoor ice skating. Lace up your skates and glide across the ice for a few laps. You'll get warm in no time because you'll be inside, and you'll be moving so much you might even need to take off your jacket so you don't get too hot!
Veterans Memorial Hall / Nordlof Center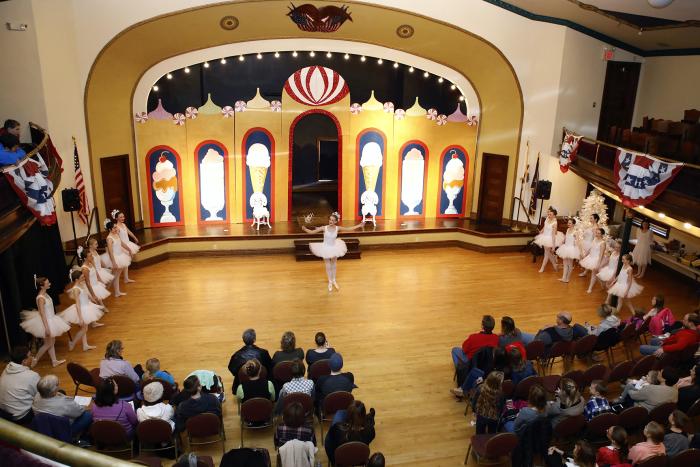 If you're feeling chilly, make the best of your time when you go inside and see a show! There will be different performances at both the Nordlof Center and Veterans Memorial Hall. Right at 2 p.m. when Stroll on State begins, Gateway Studio Arts Center/GiGi's Playhouse will be performing "Charlotte's Web." Later in the afternoon and early evening, Starlight Theatre will be at Veterans Memorial Hall performing the holiday classic, A Charlie Brown Christmas (sponsored by Roofers & Waterproofers Local 11). Just a couple blocks from Veterans Memorial Hall is the Nordlof Center where you can see another family favorite, "Mary Poppins!" The Studio Rockford brings this classic tale to life and will perform the show 5 times throughout the night (sponsored by Ironworkers Local Union 498). 
I suggest dressing for cooler weather when you come to Stroll on State, and don't let the chilly temperatures stop you from enjoying this annual event! Just remember these spots to warm up if you get too cold, and you'll be ready for the holiday fun!
Stroll on State is presented by Illinois Bank & Trust.