I'll start off by giving you a small fact about me, I am currently romantically unaccompanied. Okay, okay, in other words; I'm single. I won't begin to bore you with the details of the 30 something single girl struggle, but I can tell you that being detached certainly affords you plenty of time to eat! When I eat out I want the full blown experience. Quality tasting food is paramount, yet dining at a restaurant is much more than just the food itself. One wants to observe the location, other customers, the building's structure, the overall aesthetic, and under no circumstance do you leave a restaurant without checking out the bathroom! Choosing the appropriate restaurant for a date is crucial because the food and environment alone can aid tremendously in making an awesome impression on whomever you're pursuing. Need some new date ideas? Let's explore some of Rockford's amazing food options one day at a time!
MONDAY
One of my favorite places to eat on a Monday is Pearl. Their "all white everything" theme and posh furnishings make it a knockout location for a date! They offer both indoor and outdoor seating, but I actually prefer to stay indoors and enjoy the magnificent art pieces all painted by the owner's daughter, artist Kylie Lewis. Pearl advertises the best specials in the city, and they don't dumb down the food or drinks when offering a lower price either. They have a well-stocked bar, a fabulous cellar of wines, and a wood-fire oven for superb made-to-order pizzas! I'm so here for the salmon, the taco pizza is sinful, and although a plain ole cheese and sausage pizza may seem boring, the taste certainly isn't. Might I also suggest getting signed up for their email distribution as you are informed of the daily specials as well as various events and live music to enjoy. And ladies, don't you dare depart from your date without visiting Pearl's swank bathroom. It's an experience in itself!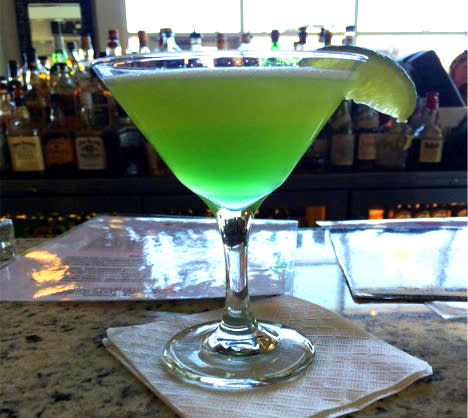 TUESDAY
I actually did have a first date here before and it provided a non-pretentious ambience for open conversation and the partaking of really good food. Bamboo, located in downtown Rockford, can work for either a lunch or a dinner date. Their service is super quick! I've been known to call in ahead of time to have my food ready when I get there and they execute this feat quite well! Bamboo is generous with their portions and fair with their prices. The Bamboo Pho Special is my absolute favorite: it's loaded with tripe, brisket, sliced beef and meatballs, yum! The egg rolls, another yum! Always check out their behind-the-bar chalkboard as well for daily specials. They consistently offer specially handcrafted drinks, and there are few places other than Bamboo in this city where you can actually find cocktails featuring lychee.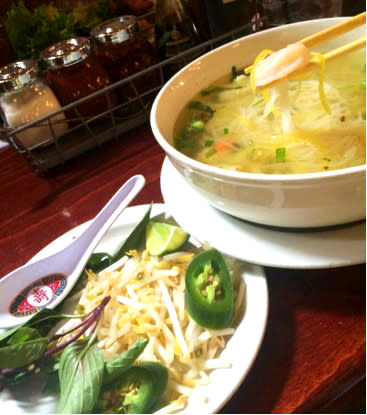 WEDNESDAY
A local spot with a Chicago feel makes Alchemy a prime spot for an extremely cool date. Their "convertible restaurant, which boasts a garage door-like wall that lifts and exposes the restaurant to nature's elements, is incredibly sleek! They're known for their artisan pizzas, and they should be because they're great! I personally love the Desperado, but don't be afraid to experiment with mixing menu items and adding toppings to pizzas either. I have relied on bartenders' suggestions many times and it never fails that their pics are spot on! Not to be downplayed, Alchemy has quite the impressive draft beer selection (just don't drink too many if this is a first date). If you're adventurous enough to order dessert, they have outstanding homemade pop tarts of all flavors created by their pastry chef. Wednesdays in the summer they also offer a parking lot party with music and specialty drinks which makes the whole evening a complete win!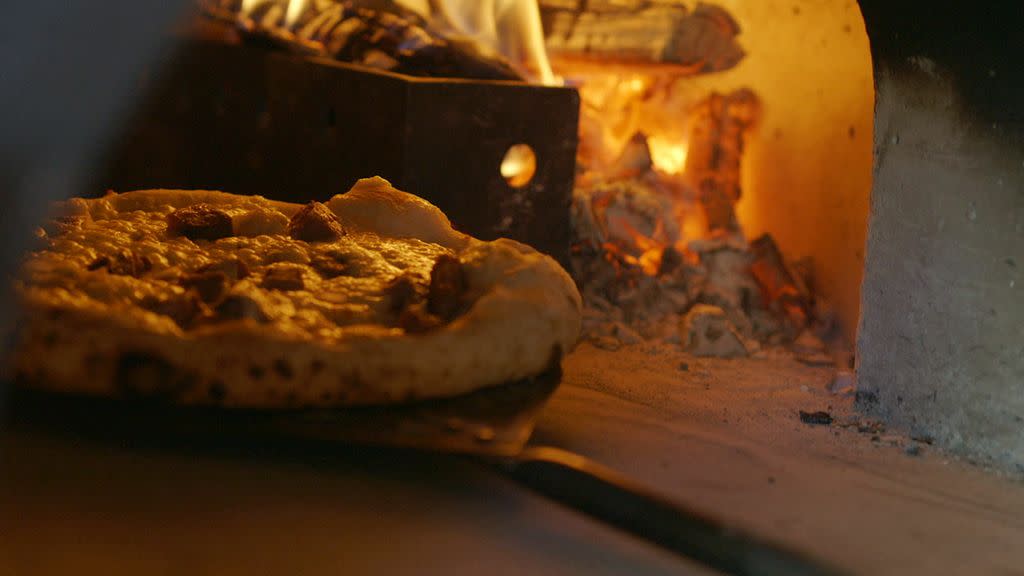 THURSDAY
I'm still undecided whether it was a date or not, but I did go to the Rockford Brewing Company once with a guy and this location alone puts Rockford on the map! Rockford Brewing Company has an industrial chic vibe that's casual yet really, really hip. Obviously you don't leave without trying their home-brewed creations. I personally go for the Vanilla Kolsch and the Peacock Pale but that's if you prefer lighter beers! The turkey club sandwich, which includes fried egg, is unfair, and so are their delectable pulled pork nachos. I'm going to repeat that; pulled, pork, nachos. It's also not uncommon to find live acoustic music on the dock throughout the week, and you're so close to the water that a walk by the river is a great after dinner activity for you and your companion. You could forego the sit down meal altogether and enjoy food and a brew at Dinner on the Dock on Thursday nights during the summer months. Checking out the boats, brews, and beautiful people is definitely where it's at!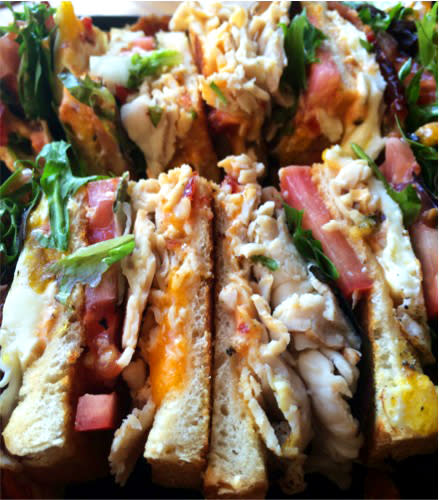 FRIDAY
Five Forks Market is definitely Rockford's best kept date secret, well, until now! This is a smaller venue so I highly suggest a reservation, and please request a seat at the "Chef's Bar" which gives you a bird's eye view of the kitchen within feet of the chef. As soon as you walk into Five Forks you'll want to head directly to the wine wall and select a bottle. They offer many quality selections under $20, and purchasing a full bottle of wine in a restaurant at that price just doesn't exist. Their simplistic 5 cheese board which features warm crostini and fresh honey is a showstopper. Not to mention their gorgeous hummus platter and delectable crab cakes. Follow them on Facebook as well, they post weekly what their daily lunch and dinner specialties will be. Also, every third Thursday of the month Five Forks hosts a $10 wine tasting where you can sample several wines and are also given a $10 voucher to use in the restaurant!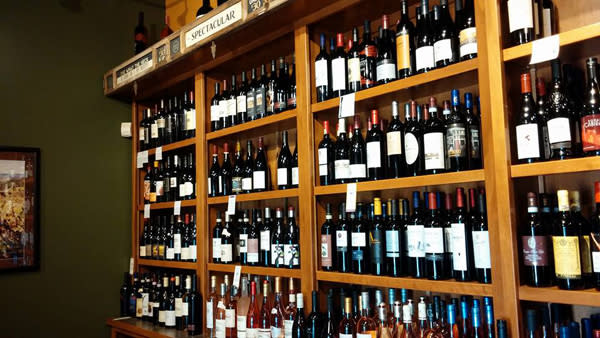 SATURDAY
If you choose to spend your Saturday night at Social you're definitely in for a treat. They offer the most unique experience that will give you and your date something to talk about. Their chefs make everything down to homemade sriracha, and their food is regionally grown and responsibly sourced. Every dish ordered is presented to you by the chef that prepared it, with an explanation of exactly where the ingredients originated from. Social doesn't have blenders, instead they display an awesome liquid nitrogen presentation which turns your drink frozen within seconds. I perhaps had the best Alaskan halibut of my life there, and the bartender was so attentive to me I think I accidentally fell in love with him (luckily I wasn't on a date). Freshly baked cookies and shots are complimentary around 10pm so consider a later dinner so you don't miss out on that. Social is a small venue, seating is sparse and hard to come by so plan accordingly!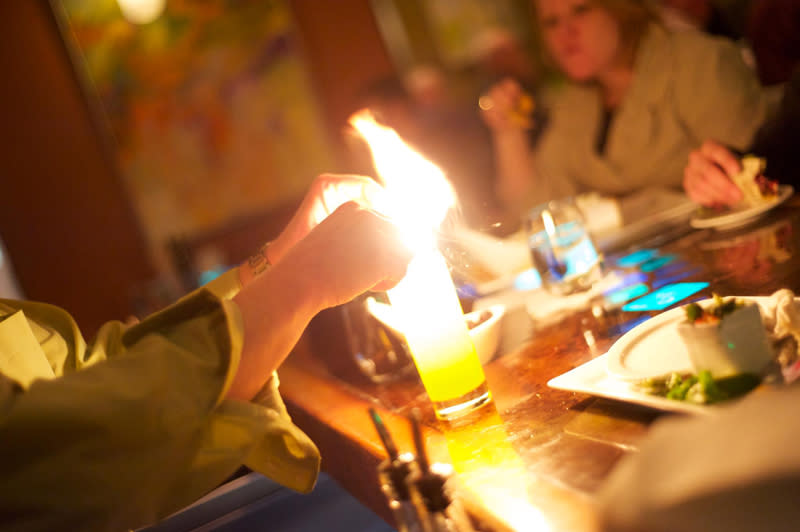 SUNDAY
The Shogun and Izakaya combination gives you so much bang for your buck by getting two places with endless options combined. Shogun has a bar, hibachi grill, a sushi restaurant, and my personal favorite is the private shoji screened rooms (you know, where you get to sit on the floor - call ahead to reserve). The shoji rooms are intimate and offer a stellar scene for a special date. They also offer an item not many people know about, and that is their sushi boats. The Love Boat is delicious and includes a full meal of chicken, rice, and sushi. Many individuals host birthday parties and special occasions there so the atmosphere is lively and fun. Izakaya has a lounge, restaurant, and bar that specializes in sushi and bar tapas. I adore the sticky wings and tacos, and the spiced edamame is the best I've ever had in any city, anywhere. You can also top off a great date night by rocking the mic in their karaoke suite. If you're not a singer it's okay, you can simply listen to other people make fools of themselves.
Rockford is an absolutely wonderful city to date in, and let's face it, our food is everything! A great date should involve a good meal, meaningful conversation, and the right setting. Now, when it comes to picking an appropriate location, one should use a little strategy as not every place is suited for every day of the week or for every person. Depending on one's schedule, taste buds, or budget I've done the leg work and provided a full week's worth of restaurant suggestions that are definitely date worthy. And while I may not have had the pleasure of being escorted to all of these restaurants by someone else, I'm certainly the subject matter expert when it comes to at least hoping that someone would!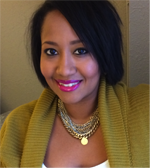 A native of Rockford, Gabrielle Torina interns for an aerospace corporation, and serves as the Secretary for the Wabongo Leadership Council. In her spare time she enjoys eating local, wine tasting, Duke basketball, and travel.