I'll start off by giving you a small fact about me, I am currently romantically unaccompanied. Okay, okay, in other words; I'm single. I won't begin to bore you with the details of the 30 something single girl struggle, but I can tell you that being detached certainly affords you plenty of time to eat! When I eat out I want the full blown experience. Quality tasting food is paramount, yet dining at a restaurant is much more than just the food itself. One wants to observe the location, other customers, the building's structure, the overall aesthetic, and under no circumstance do you leave a restaurant without checking out the bathroom! Choosing the appropriate restaurant for a date is crucial because the food and environment alone can aid tremendously in making an awesome impression on whomever you're pursuing. Need some new date ideas? Let's explore some of Rockford's amazing food options one day at a time!
MONDAY
One of my favorite places to eat on a Monday is Pearl. Their "all white everything" theme and posh furnishings make it a knockout location for a date! They offer both indoor and outdoor seating, but I actually prefer to stay indoors and enjoy the magnificent art pieces all painted by the owner's daughter, artist Kylie Lewis. Pearl advertises the best specials in the city, and they don't dumb down the food or drinks when offering a lower price either. They have a well-stocked bar, a fabulous cellar of wines, and a wood-fire oven for superb made-to-order pizzas! I'm so here for the salmon, the taco pizza is sinful, and although a plain ole cheese and sausage pizza may seem boring, the taste certainly isn't. Might I also suggest getting signed up for their email distribution as you are informed of the daily specials as well as various events and live music to enjoy. And ladies, don't you dare depart from your date without visiting Pearl's swank bathroom. It's an experience in itself!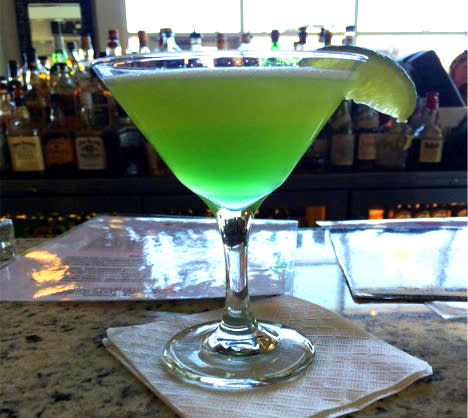 TUESDAY
I actually did have a first date here before and it provided a non-pretentious ambience for open conversation and the partaking of really good food. Bamboo, located in downtown Rockford, can work for either a lunch or a dinner date. Their service is super quick! I've been known to call in ahead of time to have my food ready when I get there and they execute this feat quite well! Bamboo is generous with their portions and fair with their prices. The Bamboo Pho Special is my absolute favorite: it's loaded with tripe, brisket, sliced beef and meatballs, yum! The egg rolls, another yum! Always check out their behind-the-bar chalkboard as well for daily specials. They consistently offer specially handcrafted drinks, and there are few places other than Bamboo in this city where you can actually find cocktails featuring lychee.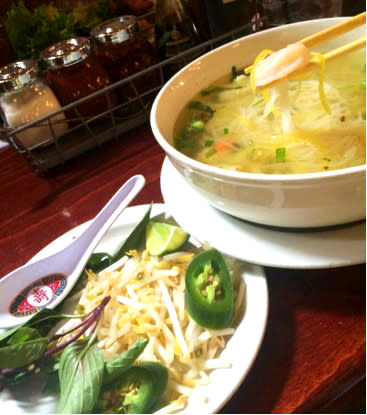 WEDNESDAY
A local spot with a Chicago feel makes Alchemy a prime spot for an extremely cool date. Their "convertible restaurant, which boasts a garage door-like wall that lifts and exposes the restaurant to nature's elements, is incredibly sleek! They're known for their artisan pizzas, and they should be because they're great! I personally love the Desperado, but don't be afraid to experiment with mixing menu items and adding toppings to pizzas either. I have relied on bartenders' suggestions many times and it never fails that their pics are spot on! Not to be downplayed, Alchemy has quite the impressive draft beer selection (just don't drink too many if this is a first date). If you're adventurous enough to order dessert, they have outstanding homemade pop tarts of all flavors created by their pastry chef. Wednesdays in the summer they also offer a parking lot party with music and specialty drinks which makes the whole evening a complete win!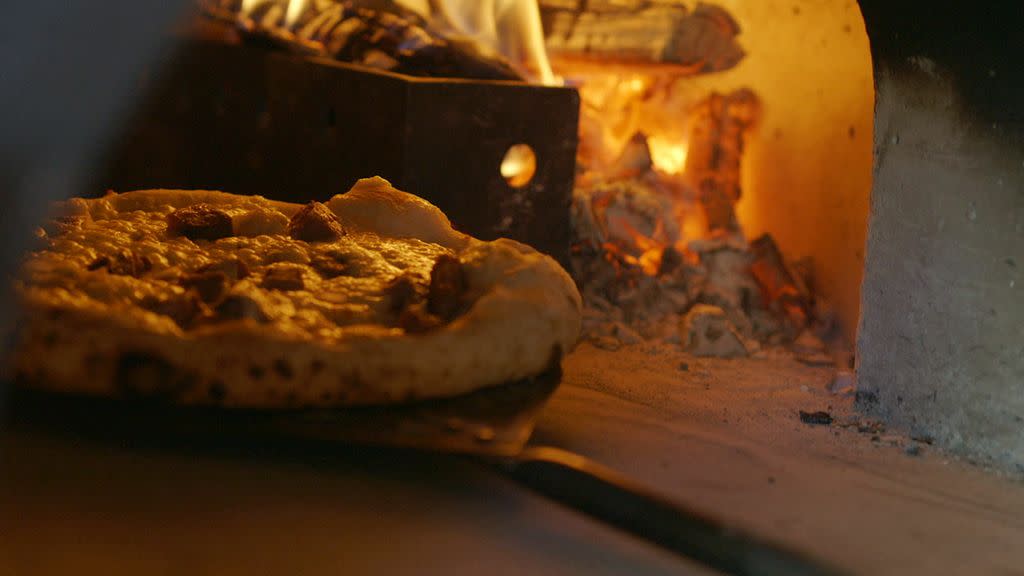 THURSDAY
I'm still undecided whether it was a date or not, but I did go to the Rockford Brewing Company once with a guy and this location alone puts Rockford on the map! Rockford Brewing Company has an industrial chic vibe that's casual yet really, really hip. Obviously you don't leave without trying their home-brewed creations. I personally go for the Vanilla Kolsch and the Peacock Pale but that's if you prefer lighter beers! The turkey club sandwich, which includes fried egg, is unfair, and so are their delectable pulled pork nachos. I'm going to repeat that; pulled, pork, nachos. It's also not uncommon to find live acoustic music on the dock throughout the week, and you're so close to the water that a walk by the river is a great after dinner activity for you and your companion. You could forego the sit down meal altogether and enjoy food and a brew at Dinner on the Dock on Thursday nights during the summer months. Checking out the boats, brews, and beautiful people is definitely where it's at!