Love is a strong word. A simple, but mighty word that has the power to change the entire dynamic of a community. It's what makes great places better, it is a motivator for change and a catalyst to future economic development. With all of that said, I'm going to share with you my own personal "Top 5 List" of reasons why I love my region, why I just claimed it as my own and how I encourage you to notice the big and small reasons to love this (or your own) community too!
Andrea's Top 5 Reasons to LOVE Rockford 
Twinkle cones - period! There are no words needed for this....only this photo. The Dari Fair, locally-owned and operated since I was a kid riding a tricycle, is thee spot along the side of the road to get the famous twinkle cone. My favorite, your favorite, everyone's favorite sweet treat if you visit. So be sure to fall in love with this personalized treat when you're here. Also, because this lil dariette by the side of the road is run by a family that gives you top notch service with a smile every time. #darifair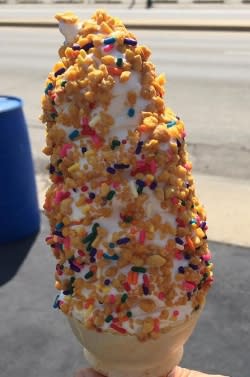 (photo credit: Ashleigh Arneson)
You make Insta-friends here. Nope, not referring to Instagram friends...more along the lines of "Instant friends". Rockford is a one-of-a-kind community where you can bump into a stranger one minute and the next that stranger has turned into your BFF. I'm not kidding, test this out sometime. We have great community volunteer opportunities with events like Stroll on State and initiatives like Forest City Beautiful that give like-minded people a chance to meet and do good work - together. Volunteer efforts cause a trickle effect of positivity, especially in the Rockford region. Through happenstance you may just find that your own selfless giving has worked wonders to give ten-folds back to you! #instantfriends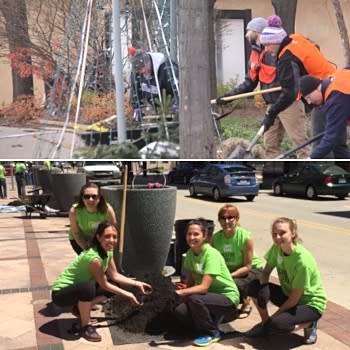 Peanut Butter and Jelly Flavor of the Day at Meg's Daily Grind and just Meg's (as the locals like to call it) in general. First, can you believe PB&J coffee is actually a thing?! Drinking it = #lifegoals. My encounter at Meg's last week though, proves this is a one-of-a-kind place you can't find just anywhere. Rushing is the name of my game most mornings and last Thursday didn't prove to be any different. I ordered my usual morning coffee and a bagel and when I pulled up to the window I realized, DOH (Simpson's reference) I forgot my wallet at home! Bummer. So I profusely apologized to the girl at the window for wasting that amazing pour and told her I'd come back with my wallet to order again. She casually says, "No worries just take it and pay us back later." Whaaaaat?!! This is real life? You actually trust a complete stranger to leave and come back later to pay you?! Well after telling her there was no way I could do that she insisted and nearly put it in the car for me. Moral of the story...don't forget your wallet at home and be sure to seek out and support local places that provide this type of sincere generosity. *Side note, I did make it back to Meg's to take care of my bill and after conversation found out they do little acts of kindness like that often. #winning #PBJcoffee
We are a community on the rise with no plans to slow down. When I'm asked why Rockford is so special. I first stop to collect my thoughts. With so many incredible local sites, attractions and eateries popping up all over the region there's never a dull moment and so much to be excited about. On top of that, we know how to 'wow' people from city-wide collaborative projects like the 105,000 sq.ft. UW Health Sports Factory in our downtown to coordinating casual meet-ups with Cheap Trick's Rick Nielsen at top-rated venues like Anderson Japanese Gardens. #thinkbigger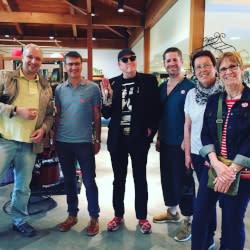 People who sometimes let their pride get in the way - and that's okay! The pride for our community sometimes can't be contained and there's a lot to be said about that. Now, more than ever, we have advocates, ambassadors and influencers that let their pride and love lead them. They are people who are willing to stand up and speak their mind or speak straight from the heart about a topic they feel passionate about...their hometown, Rockford. We caught up with a few (that I also happen to consider my friends) and asked them to define why they love their community. Meet Jacob Bradt with Rockford Buzz and Luke Miller with Rockford Proud and be prepared to be fully inspired reading their heart-filled words about why they love our community. #lovelocal
For more ways to LOVE the Rockford region this summer check out our SUMMER LOVE list of things to do!