Tomorrow is the biggest day of the year to give thanks, and this year, we especially have so much to be thankful for here in Rockford.
Last weekend was probably the coldest weather we've had so far this season. Instead of cozying up at home with a warm blanket, around 350 volunteers braved the chill and came to downtown Rockford to help clean up around State Street and decorate for Stroll on State happening this Saturday (November 30). Despite the not-so-ideal weather conditions, everyone who volunteered was eager and excited to help…and did not complain even once.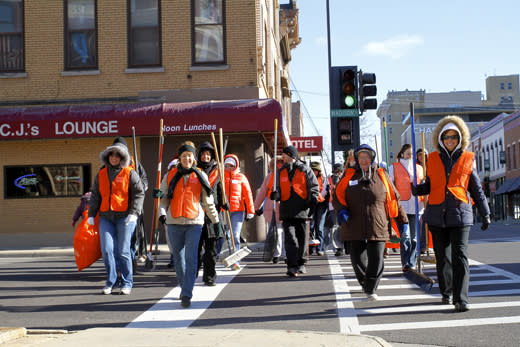 I don't know if you've been downtown since it's been decorated, but let me tell you: it's unbelievable. I drove down State Street after work on Friday to see the progress, and I was blown away. A simple touch like garland wrapped around the light poles just made the whole street radiate with holiday spirit…and at that time all the decorations weren't even up yet!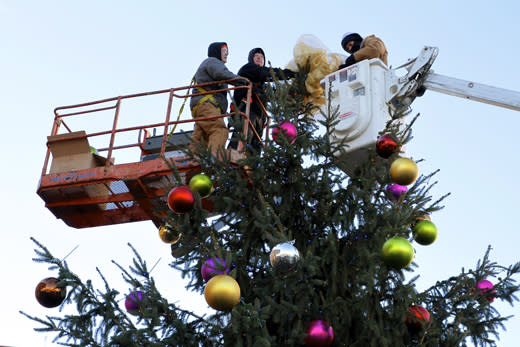 I feel so blessed to live in a city where people care about their community and work together to make it a better place. Tomorrow when we eat our big Thanksgiving meals, I know I'll be extra thankful for the volunteers and for the people who continually work to make not only this Merry & Bright event one to remember, but also who make Rockford a better place to live.
Have a great Thanksgiving, and I'll see you at Stroll on State this Saturday!
If you want more information about the event (parking/activity map, itinerary, vendor list, etc.) visit www.strollonstate.com. Also take a look at this fun commercial for Stroll on State featuring Santa and one of the giant presents you'll see downtown!