One of the perks of my job is that I'm able to attend various events to take photos. Last April I was really excited to take pictures at the Quidditch tournament, so when I heard they were coming back in October for the Midwest Regional Championship, I knew I wanted to watch it again!
I stopped by the tournament on Saturday afternoon to watch a couple matches. It was sunny, but a little bit cold because of the wind. As I was nice and bundled up in my coat, I thought some of the Quidditch players were crazy because they were just in shorts and t-shirts! Once I watched a game though, I understood why. Quidditch is intense! All of the players were running around at full speed, tackling, and trying to make goals in the hoops...all without wearing any padding.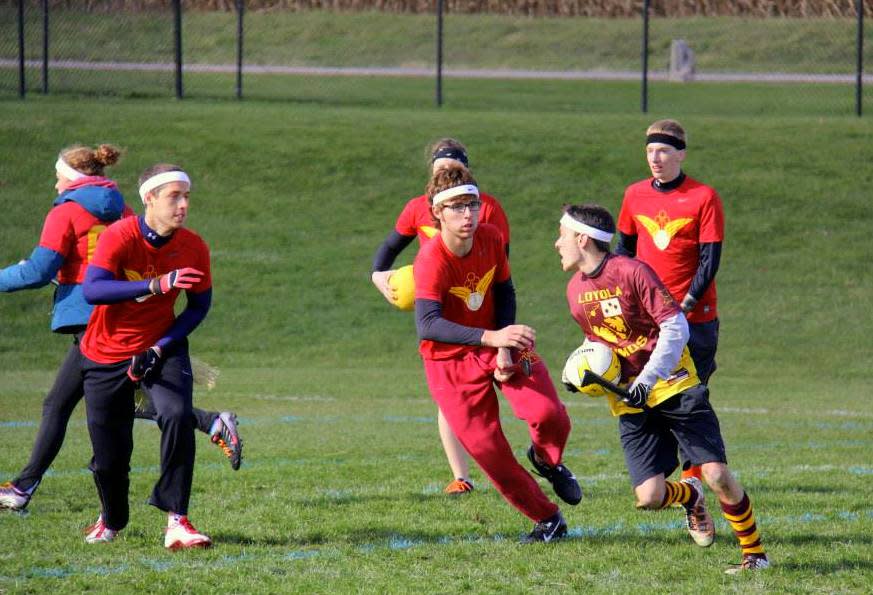 One of the best parts for me was watching how the players interacted with each other. During one game, I watched the competing teams' Seekers make small talk and get to know each other while waiting to go after the Snitch (that's the person running around in the yellow for all you Muggles who don't know!). Although the teams were competing against each other, everyone seemed to be playing because they simply like the sport, rather than just playing to win.
I love that Rockford has top-notch facilities like Sportscore Two so I'm able to watch these unique tournaments like Quidditch! If you missed the action, check out the video I made showing some of the tournament!