Looking back at my dog as I'm walking out the door is always the worst part of my day, even after the whole goodbye routine. I have to shower her with pets, give her a treat, and tell her that I'll be back as soon as I can.  Every. Single. Time. As dog owners, there are things we just can't bring them to, like work or appointments, but after-work activities and weekends are their time for our attention. This is why I've looked around and found several places all around Rockford that welcome our furry friends.
(Seriously, how am I supposed to leave this floppy, golden-eyed cutie behind?)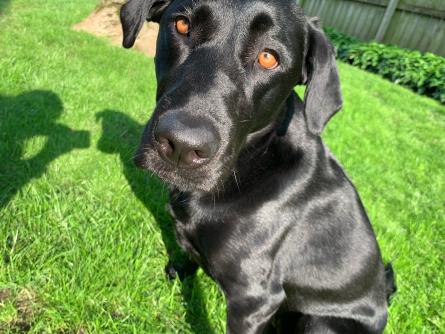 *Disclaimer!* the following places allow pets with the understanding that they will be leashed, well-behaved, and your responsibility.
Up first, we're taking a look at Irish Rose Saloon. Located on East State St. in between 2nd and 3rd streets, it makes for a great place to enjoy downtown with your pup. The menu includes high end beer and food, and the trendy pub atmosphere is one-of-a-kind. Pets are allowed on the property every day and are sure to be treated like the good boys and girls that they are!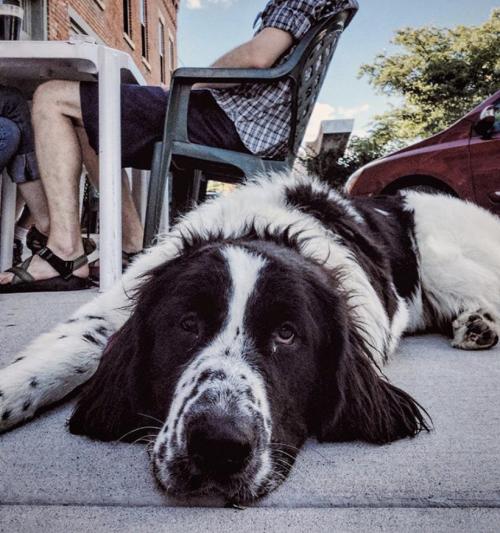 Here is a relaxed Newfoundland holding his ground next to his owners

Ahhh, Prairie Street Brewing Co., undeniably a Rockford gem. They have food for any and all palate with a house-brewed beer to pair any meal. Better yet, they have a beautiful patio right on the Rock River that you can enjoy with your pup any day of the week.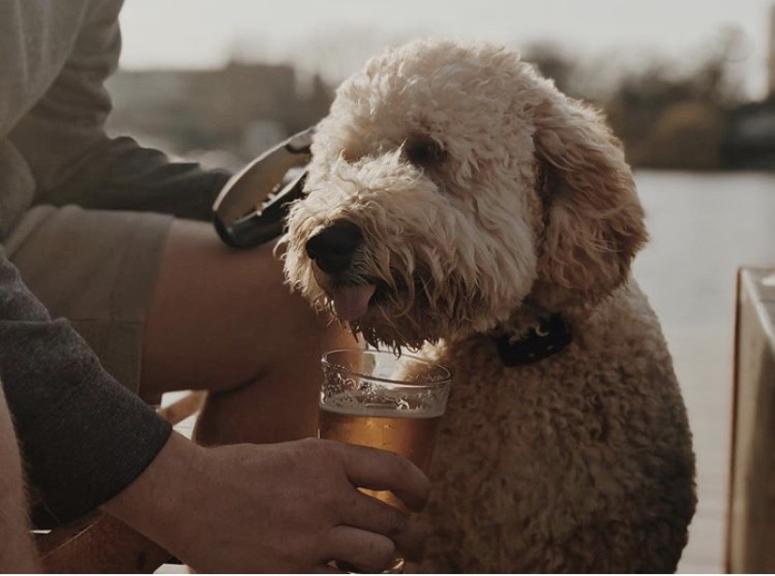 This is Winston. Winston is having the time of his life out on the dock (follow Winston's Instagram: @winston_the_irish_doodle).
Perhaps downtown Rockford isn't quite your scene. Not to worry, Thunder Bay Grille out on E State St. by the Holiday Inn welcomes four-legged friends on their deck as well! Their menu contains a very wide array of options while also maintaining a homey feel to each dish.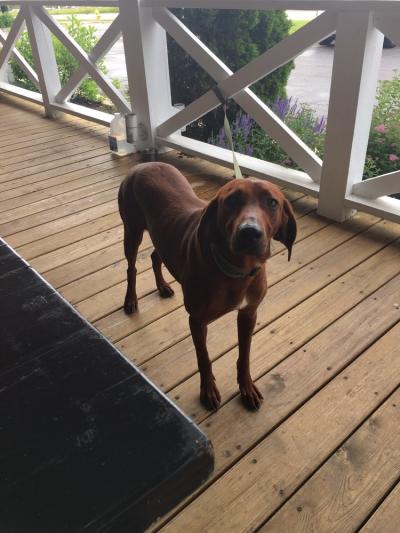 This pup has brought her ultimate begging face out- can't say no to that!

Octane InterLounge is yet another restaurant to welcome dogs onto the patio with open arms, and we love that! Their unique menu will leave you feeling like you just tried something new, while also leaving a sense of familiarity. Octane is a great place to bring ALL members of the family (especially the furry ones).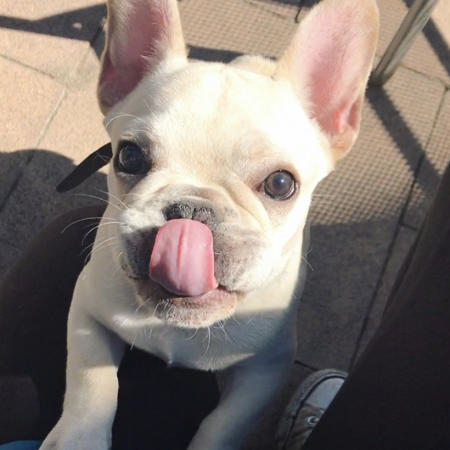 This little one has mastered the perky-eared, lip licking gaze. Definitely can't leave that behind.

The next restaurant we're highlighting is none other than The Olympic Tavern. Dogs are only allowed on the patio on Mondays, BUT, it's for an amazing cause! Not only are dogs welcome, they have a whole promotion to go along with it! It's called "Pints for Pups," and what they do is donate $1 from every Lagunitas pint sold to Canine Corners Dog Park and Noah's Ark Animal Sanctuary! So, if you want to kick off your week by hanging out with your dog, eating great food, and drinking a pint, all while supporting a great cause, Olympic is definitely the place to be!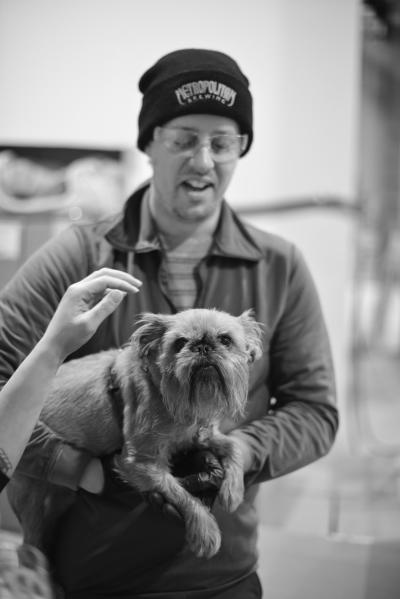 This pup's eyes say, "come join!" You know you want to.
This next place is great for those who have read up to this point and are thinking, "is there anywhere to bring my dog that's not a restaurant?" The answer is yes! Klehm Arboretum and Botanic Garden is welcoming to canines of all shapes and sizes. With 155 acres for them to play on, this is a great place to let your pup burn some energy while you take in all the beauty that Klehm has to offer.
Just look at this big fluff having the time of her life!

If you like shopping but can't bear to leave your fur friend at home, don't worry, these next two places welcome all the good boys and girls! Bath & Body Fusion can supply you with all of your self-care needs to be the best dog mom (or dad) that you can be!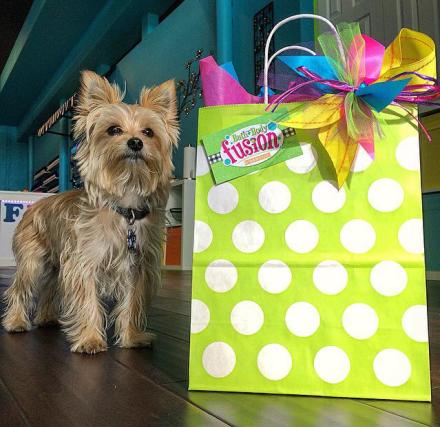 This dog is thrilled about his owner's purchase and yours will be too!

Last, but certainly not least is Rockford Art Deli! Not only do they encourage customers to bring their pups in, they also have an in-store dog! Her name is Pepper and I can say from my own experience, her customer service is stellar. Whether you take your own dog or go in to see Pepper, just remember to stay RAD!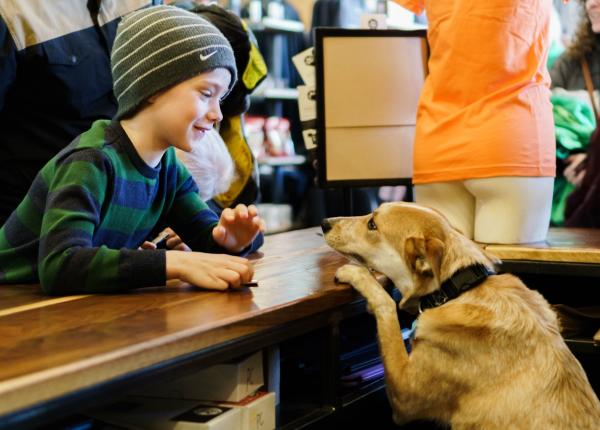 Just look at her go!

Bringing your dogs to any of these places is sure to make their night out on the town exceptional. To dog friendly businesses- a special thank you (seriously, from dog owners everywhere, thank you).