The first official day of summer is just two days away! To me, nothing sounds better than a summer night sitting by the river, eating good food, and listening to live music. We're lucky here in Rockford because we have the chance to do this every Thursday night: Dinner on the Dock at Prairie Street Brewhouse!
The weather last Thursday was perfect, so a friend and I decided to go to Dinner on the Dock. I was told to go early to secure a table, so we got there right at 5:00pm when it starts. After 5:30, more and more people started trickling in and the rest of the tables quickly filled up. We were glad we arrived early!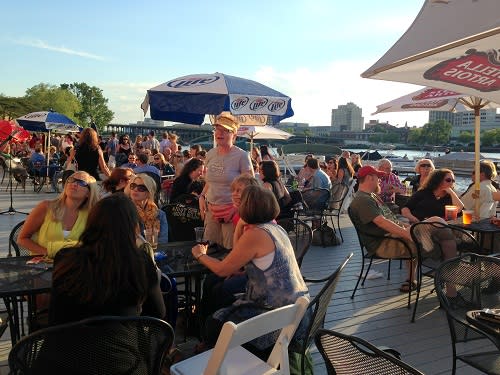 The band, Empty Pockets, was exceptional and had a cool vibe that set the tone for the night. After listening to a few songs, we ordered our food (conveniently provided right there on the dock by Backyard Grill & Bar). We both ordered the pulled pork sandwich, which seemed to be the hot item since everyone around me ordered it too! While we were eating our food (which was delicious!), a few boats drove in and docked. Boats can park right near where the band is playing, so they have about as good of seats as the tables on the dock!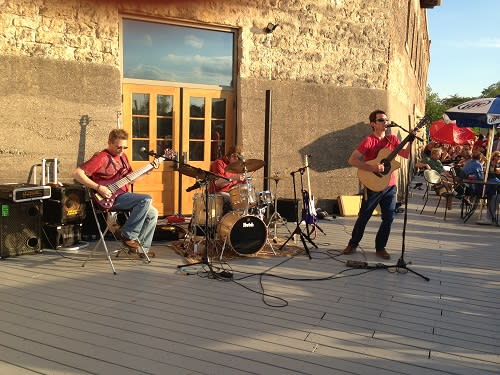 Overall, my friend and I had a great time and decided we will be going again soon and invite more people. Next Thursday, bring your friends, kids, grandparents, neighbors...because I would highly recommend anyone and everyone to go to Dinner on the Dock at least once this summer!
Dinner on the Dock is free and occurs every Thursday night at 5:00pm-10:00pm until August 29th.
Prairie Street Brewhouse is located at 200 Prairie Street, Rockford, IL 61107.
For more information about Prairie Street Brewhouse, visit their website at www.psbrewhouse.com.